ZIARAFFI
...italian contemporary tailoring!
About the project
Hi guys, we are ZIARAFFI!

Do not fear the plural, not a full-blown case of multiple personality. Ziaraffi is one, but also two, as there are two members of the team.

Giovanni Balletta (aka Banne) artist, graphic, photographer, creative. His role? The colors and harmony.
Raffaella Iuliano (aka Ziaraffi) student of Architecture, two diplomas, and course in fashion designer and a seamstress mother / artisan with a passion for wedding dresses. Her role? Draw, research and sews ZIARAFFI's bags.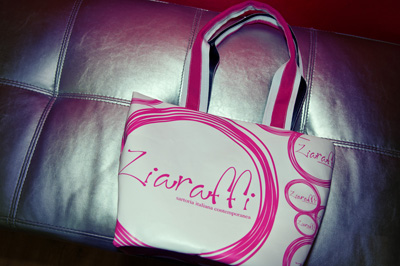 Who is ZIARAFFI?
It 'an idea, a philosophy, a challenge.
Ziaraffi born in Terzigno, a country notorious for its landfill in the center of the Vesuvius National Park. This has boosted our environmental sensitivity.
When you accept so the last phase of the life cycle of objects, you realize the damage of consumerism, for you and the environment is a priority for you.

Ziaraffi project is created with the intent to make a creative contribution to the reuse of BANNERS.

It 's true Ziaraffi is not the first, and probably not the last, which uses the dear old banner PVC ... Ziaraffi but does more. Ziaraffi retrieves it, bleaching it, reprint it and especially the sewing it by hand. This means that the final result is a product totally handcrafted, handmade and eco-friendly.

Our banner is environmentally friendly, reused, reprinted. Our handles are seatbelts (I had already told my dad that required mechanical turn all the break-ins?). We must strive.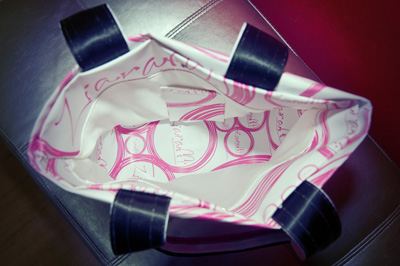 Ziaraffi needs your help, dear friends and supporters of ULULE to add a new vision, a new perspective to the concept of design.

Supporting Ziaraffi and you will have:

- Contributed to the environment (there seems little?)

- Contributed to the tradition of Made in Italy (all components are Made in Italy);

- Obtained read an artisan product made entirely by hand (as it may commit no bag will never be the same as another);

- Worn a design exclusive! In particular, the mini purse that you find in the rewards is made ONLY for the project ULULE and will not be sold through other channels!
HELP US :)

LINK:
ZIARAFFI official website
ZIARAFFI on Facebook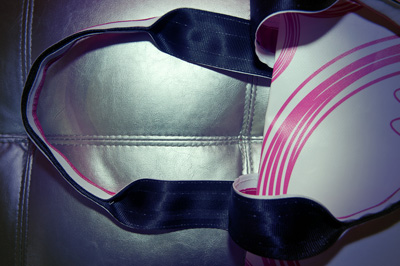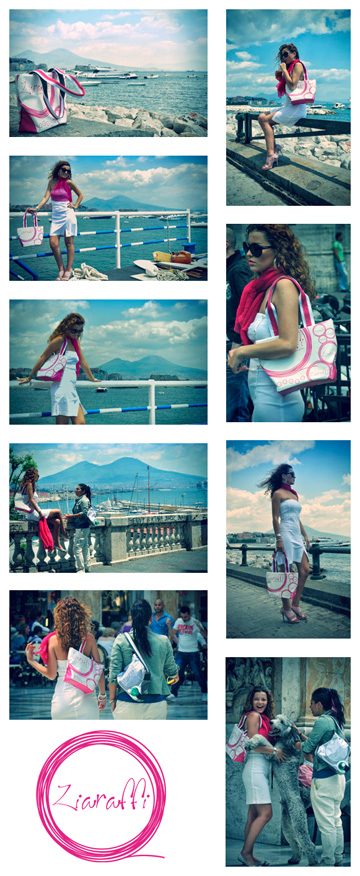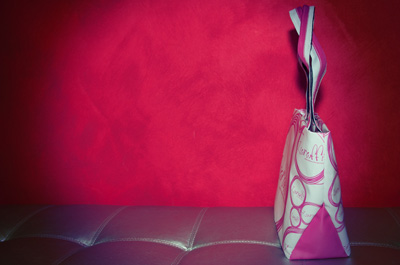 What are the funds for?
The ZIARAFFI projectneeda push totake off andbecome famous.To obtainthese results, theteamneeds to investinmarketing and research of materialsthatcan marryeco-friendlyphilosophy ofZIARAFFI.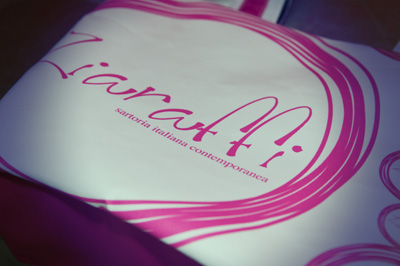 Thefunds raisedthrough the campaignULULE,allow toZIARAFFIteamto support thisimportantanddecisive step.

THANK YOU!!!
About the project owner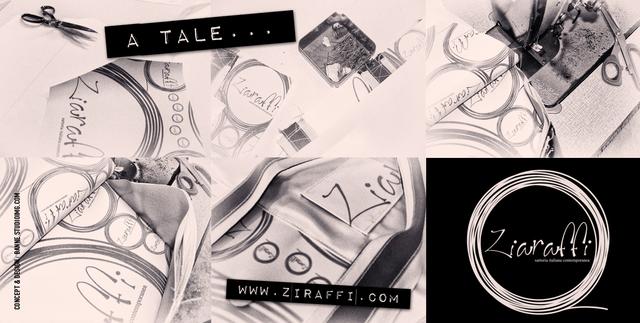 This story begins with a ROMANTIC DESIRE. The desire to create something original using  the skills of Raffaella Iuliano on fashion and design and Giovanni Balletta in graphics and communication.
While most of romantic ideas, as often happens, are frivolous or silly that was "hatched" with deep creative urge and loving the bag was ZERO.
The desire, the dream and the will with time have become more or have flown away but deep in our hearts and in the darkest depths of our minds we knew that the BAG ZERO became reality.
ZERO is the result of the RE-THINKING PHILOSOPHY.
It 'a PURSE maded of PVC BANNER RI-designed (RE-THOUGHT) because we have imagined a different life cycle for this material.It 's a full RE-drawn (RE-DESIGNED) purse. RE-DESIGN understood as a desire to make it appealing and attractive objects made of poor material, crude and difficult to work.It 'a stock RE-used (RE-USED): as a direct consequence of the first two concepts ZERO is obviously a reusable purse made of materials re-used in a real way.
The concurrence of these three features is the essence of ZERO infact that it is a product totally and completely the result of real RE-cycle (RE-Cycled) work.We recover the PVC BANNER (as apparently do many others) and through a customized eco-friendly process  we bleach it and later we proveide to reprint it with the patterns and textures of the project, we enrich the material with other waste materials such as seat belts, bishop's clothing and bubble wrap.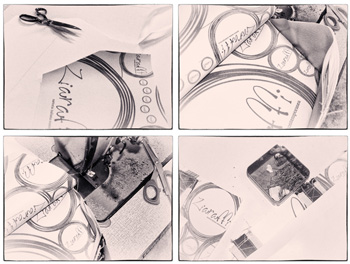 FAQ
If you still have an unanswered question, feel free to ask the project owner directly.