YPER-BOOK by Repy
support the publishing of an illustrated throw-up book!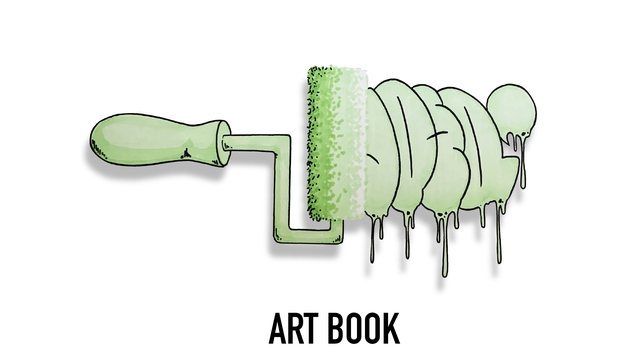 About the project
Hello and thank you to you who will read these few lines!
I am Arno, alias REPY, I am a graffiti artist passionate about the letter. I spent my childhood in Paris with my hands still gripped with pencil and sheet. Dedicating my free time to expressing my thoughts in comics and learning about different tools and techniques. At the age of 7, I moved to the south and grew up in a climate conducive to painting "outside the walls" and the graffiti expression that I had fallen in love with in the subways of my hometown ... Writing is at the heart of my artistic project, which I am also developing today on canvas.
I am currently making "throw-up" or "flop" boards (intermediate form between the tag and the piece) with alcohol and acrylic markers on ivory 165 grams paper in A4 format (21cm X 29.7cm).
I revisit the YPER lettering (REPY annagram) with a multitude of variations of colors and illustrations. The very positive feedback from the publications of these drawings on my instagram encourages me to continue and to go further (thank you to you).
My project today is to publish a book gathering these boards!
what if you join me in this adventure?
 By pre-ordering the YPER-BOOK and / or talking about it around you,
you will help me raise the necessary funds for this project!
Delivery is scheduled for December so don't forget Christmas and your graffiti enthusiast granny!
What are the funds for?
Your participation will finance:
    Production of the book: layout, production of the cover and finalization of the model by myself + 100% Made in Réunion edition in order to support the local economy and the planet!
    Sending counterparties
    The Ulule committee
=> If the project does not reach its objective you will be fully reimbursed <=
About the project owner
Born in 1988. My training path took me through industrial drawing, design and letter painting while my street journey sharpens my graffiti and nourishes my love of the Wall. Our alphabet has always fascinated me, since I was little I have used all methods to use its range of characters, and lettering is an inexhaustible source of inspiration for me today. My encounter with graffiti only increased this passion.