WU LAB, ART & RARE WU TANG CLAN ITEMS
The very first book dedicated to graphic and artistic derivatives of the WU TANG CLAN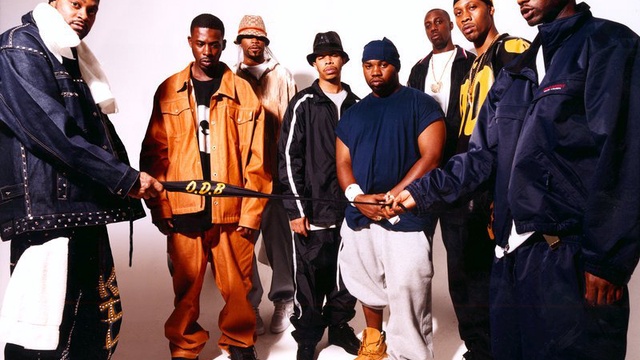 About the project
On the occasion of the 1st world exhibition on the New York hip hop group "wu tang clan" which will take place in Paris in May 2017, we will publish a book, both exhibition catalog and look at the work that artists and creators who were inspired directly by the group and its universe have done.
"I've been a big Wu Tang fan since my first immersion into Enter the Wu Tang (36 Chambers) in 1992. Throughout the '90s I collected Wu vinyl with RZA's instrumental soundscapes on the B sides. This music fueled my imagination and especially inspired me while writing the script for Ghost Dog: The Way of the Samurai.
Collaborating with RZA, the abbot of the Wu Tang clan, has been a great pleasure. He wrote perfect music for Ghost Dog, again with his signature stuttered beats and moody musical backdrops, and we worked together on how it was woven into the film.
Also greatly inspiring are RZA's finely tuned mind, his wise and open spirit and his truly unique perceptions. I am honored to know him, and hope we will continue to share ideas and collaborations. Respect to the abbot". 
Jim Jarmush. May 2017
Like Jim Jarmush, who describes his relationship with Wu Tang in this book, many talents from all fields worked together or inspired by the group's strong universe. Graphic designers, designers, artists,  they may find the label of Wu Tang on multiple supports.
Julien Sévéon, specialist of Chinese saber movies, decrypts some essential films and set them in the universe of the group.
In his forewords, RZA, the "high priest", gives us some keys to better understand the universe of the group.
What are the funds for?
The funding will enable us to publish "WU LAB, international artwork and rare wu tang clan items", the release of which will coincide with the opening of the exhibition in Paris.
180 pages ... size 200 x 300... Papier Couché semimat 150 grs... Hardcover... Texts English/French
It will also enable us to propose to the subscribers counterparties exclusively realized on the occasion of this event.
Spectacles Wu World by Rezin Wood sunglasses
K-Way x Wu World
 Raekwon Cans
Tee shirts
Lanyard
About the project owner
Specializing in reference books on popular culture, Serious Publishing (Jimmy Pantera, Filo Loco) has already published: Dictionary of pornographic and erotic French films 16 & 35 mm
Orgasmo (2 volumes)
Bikers, les motards sauvages à l'écran
BIS, 20 ans de cinéma bis à la Cinémathèque Française
Vikings & Panthers
Eros Pigalle
Trans / East
Week-ends sauvages, La Souris Déglinguée 1981-1990
L'assaut des motards
Hells Angels Paris
Each editorial project presents exclusive and unpublished documents, gathered in carefully crafted books. The quality of production and the intransigence of Serious Publishing's approach are regularly hailed by the press: New York Times, Vice, Le Monde, Libération, Rock & Folk, Tsugi ...
Find us on : http://www.serious-publishing.fr
Buy at : http://www.seriouspublishing.bigcartel.com