Webtrip
The album of the European Comics' series
About the project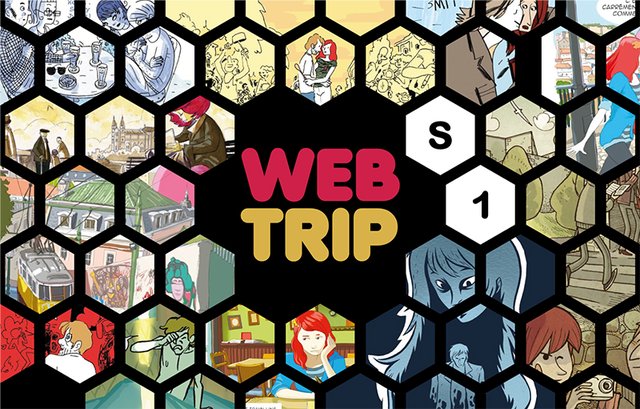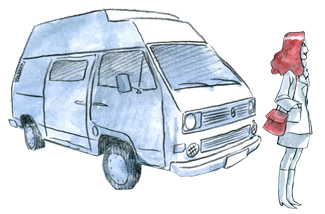 What if, dear fans, we go for a trip around the comics of Europe?
Our team's aim is to make you live it via Webtrip's album. Webtrip is a collaborative and participative comic based on the principle of a serie.12 authors created a story which relates the road-trip of two characters in Europe and up to Quebec. A screenplay pre-established by JC Deveney ((Mangetrouille, Bang!, Johnny Jungle,...),
From April to June 2012, the 12 professional authors made you live the adventures of Jules and Roman, a young couple embarked in a crossing over love story …Now the time has come to have this wonderful adventure printed out…
We'll in this context try to respond to all your questions. Let's start with the first one:
How is Webtrip, a revolutionary project?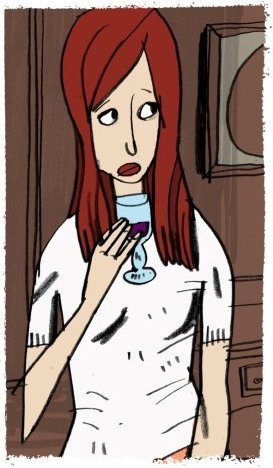 You're most probably impatient to know how this comic is original. Webtrip is actually the first European collaborative comics. We can guarantee that you will feel this pioneering touch on the very first cases. Nearly 40.000 visitors followed the series on www.webtrip-comics.com/fr.  A crazy and simple idea.
12 authors from 10 different countries worked and relayed each other in the process of telling the one and only story. From a scripted weft, the authors welcomed Jules and Romane in their town and developed part of the intrigue, thus enabling us to discover the daily lives of the European citizens through the comic.
Armed with their creative pens or their graphic tablets, the different authors kept in suspense the visitors on the website. In fact, a new episode was published weekly since the 18th April 2011. The 'clickers' could rush on the website to know if Jules was lost in Warsaw, if Romane could adapt in Lisbon,  or if the two lovers could find their robbed items in Barcelona, and if love would finally triumph from their incredible adventures. Fussy would you say? Indeed it is and it certainly matches Webtrip adventure.
Jules and Romane's story starts in Lyon, where both meet during an exhibition's opening. It ends up with their final reunion somewhere on the globe. The two lovers will get close and then lost each other, living each one their own lives but will finally meet again despite the adventures they will go through during their parallel trip.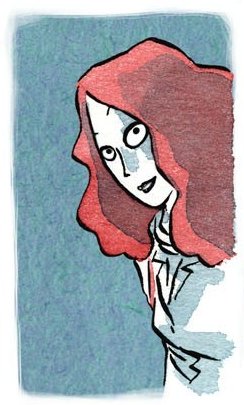 A free cultural tribune
Webtrip has also been a thoughtful tool with regards to travel and our relation to art and new technologies.
The episodes are full of questioning issues related to the above mentioned fields: the authors have often expressed their desire to open the debate on their own vision of art,  the job of an artist, travel but as well as communicating fined messages regarding their own countries' stereotypes.
A word on the heroes

Deeply in love with Romane, Jules is a poor non-violent dreamer and wanderer. Have you ever felt in love with a pretty unknown lady, just by simply picking up her purse? Then you are a kind of Jules.

Romane is a rebellious but charming lady who makes the poor Jules loses his head. Astrologers would probably say she is of Aries sign. We'll let them debate about it, for all we know is that Romane is young and in love, and that's all.
Who are the 12 ?
Script coordinator
Jean-Christophe Deveney

http://jc.deveney.free.fr/
Authors
France / Jérome Jouvray

http://www.kcs-production.com/jerome/
Sweden/ Bo Ashi

http://www.boashi.blogspot.com/
Belgium/ Etienne Yuio Simon

http://chairafauteuil.over-blog.com/
Portugal / Ricardo Cabral

http://ricardopereiracabral.blogspot.com/
Switzerland / Hélène Bécquelin

http://www.angrymum.com/
United Kingdom / Warwick Johnson Cadwell

http://warwickjohnsoncadwell.blogspot.com/
Poland / Krzysztof Gawronkiewicz

http://gawronkiewicz.carbonmade.com/

Dennis Wodja

http://www.dennissimo.com/
Sapin/ Efa

http://gmbtz.blogspot.com/
Italy / Lelio Bonaccorso

http://bonaccorsolelio.blogspot.com/
Canada / Jimmy Beaulieu

http://jimmybeaulieu.com
How may I help for this project?
Nearly six months now since WebTrip is an online digital project. The time has come to have it on a superb paper support with a splendid cover, giving the opportunity to have the lovely smell of newly printed document, like any skillful computer will never be able to produce.
The fund raised via Ulule will help us in editing the Webtrip album season 1.
Webtrip album will be a reproduction of the boards available on the website www.webtrip-comics.com from April to June 2012. The album will also present the project's genesis, some non-edited boards and the research works of the authors.
A special page will be dedicated to each author. An opportunity to present through illustrated texts the indispensable places, people and features of each town.
This album will present Good comics and a large panel of elegant styles. Being a travel guide as well, it will definitely be a multipurpose book.
Come and follow the trip…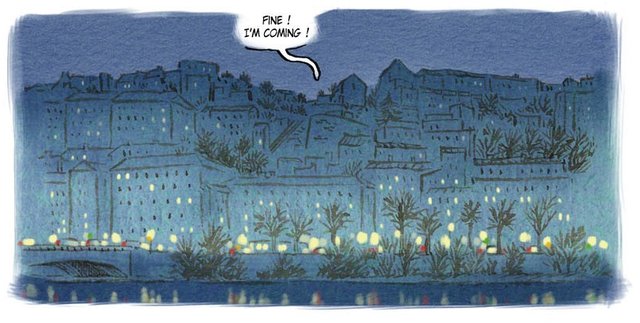 What are the funds for?
What is the purpose of the fundraising?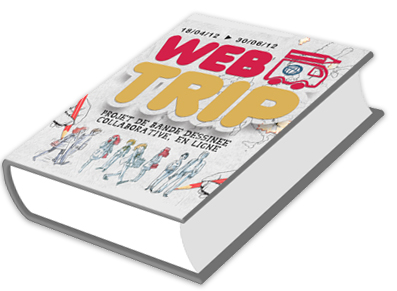 For sure we can hear you asking, where's my money going? To which we'll simply reply, in our pockets. But let's try to make it clear and explain the why and the what?
The amount of 4000 euros will enable the printing out of the first 1000 copies, thus enabling the readers who have pre-ordered their copies to receive them. Moreover, the funds will be used in the realisation and the posting of bookplates.
Parts of the printing costs, the distribution and the postage fees will be covered by the amount collected. The fixed price for the album is 19 euros. A perfect bound album (120 pages) with dimensions 17 x 25 cm and bonus included.
For more than  200% fundraising
Let's be crazy- With 200% fundraising on the targeted amount, 500 copies will be edited in English, thus enhancing the project among a larger public around the world.
And more?
The amount will be invested in setting up the editing program for WebTrip season 2 which starts on Mai 2013.
About the project owner
Producers
In 2011, Lyon BD in partnership with ECAM launched the world biggest comic. 1012 meters of comic created in 24 hrs. and presented along the banks of 'Le Rhone'. This project was awarded the Guinness record.
In 2012, Lyon BD and ECAM renewed their partnership for WebTrip.
The major actors of the two establishments (engineers, designers, screenwriters, and project coordinators) have put their talent and skills together, giving an original dimension to the creation of comics.
Lyon BD Organisation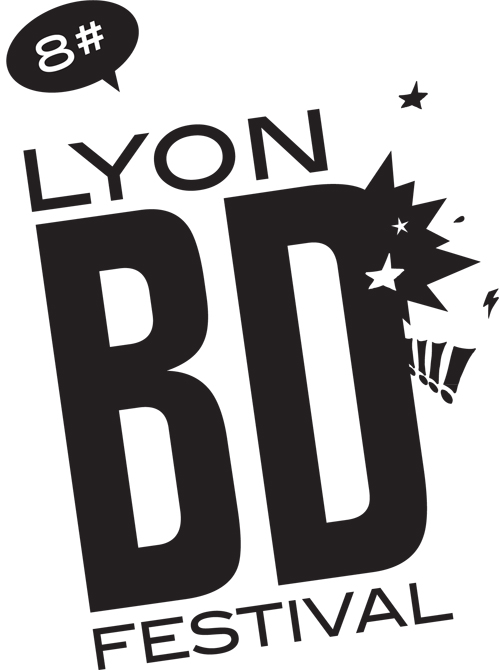 Lyon BD Organisation is an association created in 2005 to organize the ''Lyon BD Festival'', an annual event which take place in June. ''Lyon BD Festival'' heads towards an artistic direction which includes international projects and live shows.
Throughout the year, the organisation establishes the international bridge with Quebec and Latin-America. The target is to achieve with the editing album a long series of road-trips, working with different more authors of different cultures and different styles. Actually, Webtrip season 2 is in progress with Latin-America.
L'ECAM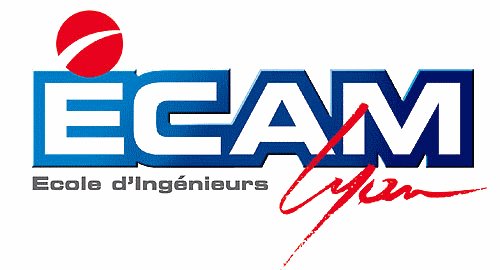 For more than a century, 'l'Ecole Catholique d'Arts et Métiers de Lyon' (ECAM) has offered a multidisciplinary scientific program and formed engineers in the service industry and men of their time.  
ECAM was originally created by the brothers of ''Ecoles Chrétiennes''. Since 1977, it is managed by a foundation recognised as public utility. ECAM gives a great importance to its core values: Attention to others, respect, solidarity and commitment. The students of ECAM actually work on the digital platform for WEBTRIP.
Our support :
'La Sofia', 'Ville de Lyon', 'Le Grand Lyon', 'Région Rhône-Alpes'
The network of' Alliances Françaises' and 'La Maison de l'Amérique Latine en Rhône-Alpes'.
International Festival of Quadrinhos in Belo Horizonte (Brasil)
Crack bang Boom Festival (Argentina)
Viñetas Sueltas festival in Buenos Aires,
Valparaiso festival (Chili)
Useful links