Virages - WoOD&WOod
artbook - EXPERIMENTATIONS - 2017-2019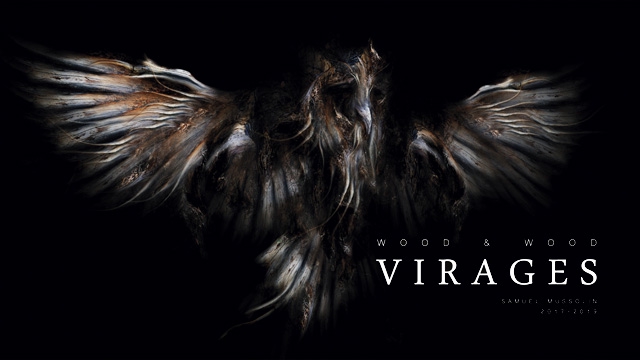 About the project
Création et financement d'un beau livre issu d'une série d'œuvres articulée autour de la matière bois appelée "VIRAGES - WOOD&WOOD" Virages est un recueil de textes et de sculptures numériques ou la matière est glanée lors de déambulations photographiques dans les forêts de lorraine. "Contempler, isoler la nature, et la libérer à nouveau - Périhélies" Livre relié et crée à la main au sein d'une entreprise locale


Contempler, isoler la nature, et la libérer à nouveau - Collection de photographies, témoins de vagabondages assidus, s'arrêter, ressentir, chercher l'écorce, à l'imaginaire des formes nuageuses, cette série a pour but, via manipulations, hasardeuses puis maîtrisées d'utiliser un seul et unique objet, une peau d'arbre, une texture, un matériau unique et pourtant qui se fait discret aux yeux fuyants. Chaque élément comporte une façon de voir l'objet de le séparer, puis de le ré assembler selon l'œil et l'imaginaire.

What are the funds for?
Le financement va intégralement servir à la création de 150 à 200 exemplaires du livre "virages"
Couverture- Matériel: Couverture rigide cartonnée, Couleurs d'impression: Couleurs HD: Recto, Pelliculage: Soft Touch: Recto, Vernis: Vernis sélectif Uv: Recto Imprimé- Format personnalisé: 30x30 cm, Découpe: Rognage en format, Pages de garde: Non couché blanc - Arcoset white 170 gr Intérieur- Pages: 112 side, Matériel: Couché Mat - Symbol Satin: 170 gr, Couleurs d'impression: Couleurs HD: Recto/Verso, Reliure: Brochage cousu et cartonnage.
Vous pouvez bien sûr choisir ou non une contrepartie...
Tout soutien est le bienvenu, encore merci à vous ;)
About the project owner
Je m'appelle samuel Mussolin, je suis infographiste autodidacte, et je suis en paralèlle, friand de créations artistiques qui sont les témoins des choses que j'aime et qui me tiennent à coeur; L'art, la nature, l'ombre et la lumière...