Viento Para Chaska
Wind power tower for peruvian community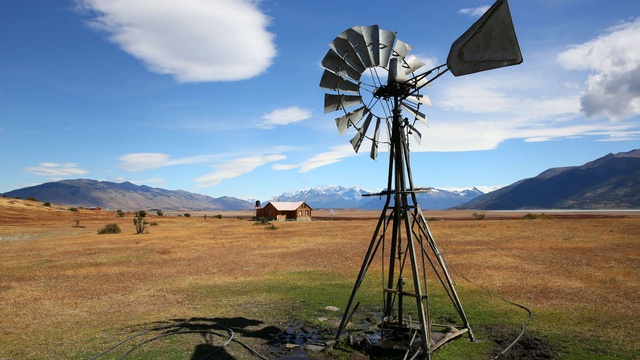 About the project
Viento Para Chaska is a project that will create wind power tower to carry water to the biological cultures of the association Viento Para Chaska ! Here are some more details about the whole project:
The agriculture is tremendous for the Chaska community, as selling products is the main financial resource of the association. These cultures, mainly "granadillas" need a lot of water to grow, and as they are at high altitude, carrying this water require a pump, that use fuel.
This leads to 2 major problems:
- Fuel is a polluting and non-renewable energy
- It generates high costs for the community
Therefore, our project consists in building wind power towers that will carry the water from the uptake tank to the other tanks linked to the irrigation system.
This will lead to a sustainable irrigation system, non-polluting and durable. Furthermore, the money saved comparing to fuel using will be directly re invested in scholar furniture for the education programs of Chaska.
The water will be provided by a river and will go to the top by three tanks, each one related with a wind power tower that will propel the water to the next tank. The total distance to be covered is 314 meters from the captation to the last tank.
Presentaion of the association Chaska Peru, the one we'll work with this winter :
Created in 2002 by Ms Marina Luz, the association Chaska Peru Works with poor families in in a rural and desert zone, next to Huacho, 150 km north from Lima. Chaska Peru develops education programs designed for children living there, but also young people and parents. The aim is to lead them to develop their social and affective skills by adapted education programs using for example creative activities and sport, added to normal courses.
The association also owns biological cultures that contribute to finance the education programs, but also make children discover the world of agriculture. An agriculture respectful of local environment and that open their eyes to concepts like sustainable development.
Therefore, our project of providing renewable energy to irrigate the cultures totally go with the spirit of the association, and their needs. 
What are the funds for?
Our project mainly require materials, such as recycled metal, solid wood, and a system to convert rotation movement into a succion one. Working one that with the University of Lima and the association Windaid, we estimated the cost of one wind power tower at approximatevely 1000 €. Therefore, depending on how much money we receive from the student projects scolarships and your generous donations, we'll see how many tower we can build.
All the funds will be used for buying materials, our personnal spendings such as transport and food will be on our charges.
So that all your generous donations will directly hel Chaska to have a renewable energy system ! Thank you in advance !
About the project owner
Eloi Héraut is student is a mechanical engineering student from the INSA de Toulouse, currently making a double degree at the Universidad Nacional de Colombia de Bogota. His master thesis over there is about eolian potencial of a pumping wind power tower, so basically what we will do in Peru.
Iban is a student in environmental engineering student, also from INSA Toulouse and making a double degree at the Universidad Nacional de Colombia de Bogota. He is making studies about rural and sustainable development, a topic related to our project.
I am Julien, a civil and environmental engineering student, also from INSA Toulouse, and right now in double degree with Pontifica Universidade Catolica do Rio de Janeiro. I am the responsible of the ulule crowdfunding campaign, so I will receive your donations and then buy the materials with it.
All of us are really concerned by all the issues linked to sustainable in general. Therefore, this project is a great opportunity to make something really useful in this area, using all we learn at university, and outside. This project links renewable energies, sustainable and biological agriculture, cultural exchange and education programs, many topics that we believe are tremendous to build a future we wanna enjoy.
We all were really invested in our school life, taking part of associations such as the brand new "100 Tours", an eco festival on our campus, but also taking care of a student garden and organizing conferences. Besides, we have all volunteered together in summer music festivals, and work in temporary jobs. We thus know that our team will be efficient at doing such a work for Viento Para Chaska.
Eloi Héraut                                             Iban Lacoste                   Julien Mingot