Udoo Digital Signage
Inexpensive Digital Signage with a powerful ARM board for your and your clients' business... with innovation!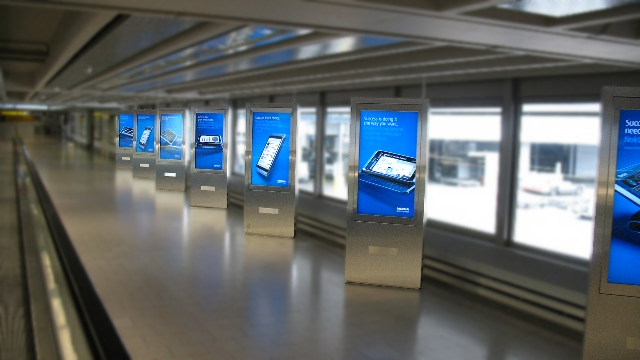 About the project
Udoo Digital Signage is a professional operating system designed for digital signage installations atop of the new and powerful Udoo board; system is able to handle both web and multimedia content in a full-screen restricted view.
It is a port of my well known, successful, Raspberry Digital Signage, with mooore engine power (up to 4x CPU, plus the impressive GPU) and more flexibility for innovation, as pictured below.
What was not possible with the Raspberry Pi board, will be possible with this new one, thanks to the incredible Udoo specs and Arduino coupling.
A cnx-software comparison of popular ARM machines follows.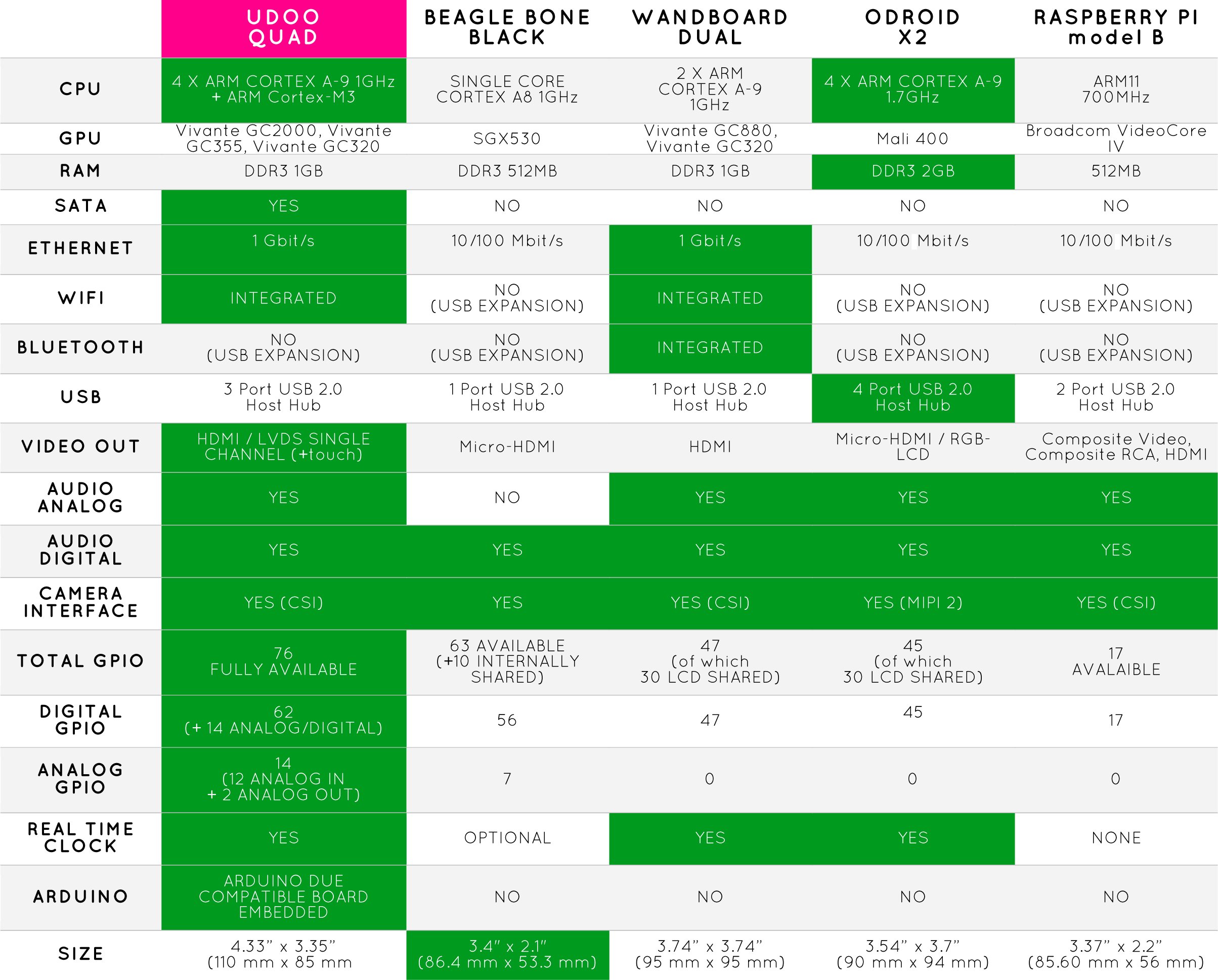 Go beyond the Raspberry Pi microcomputer.
Udoo is cheap, too: a complete and a lot more powerful ARM PC for 100-130$.
Last but not least, Udoo Team directly sells webcams and touchscreens, and Wi-Fi adapter is already built-in.
Time for details
1. First of all, what's digital signage?
According to Wikipedia, Digital signs are a form of electronic display that shows information and advertising. Digital signs (frequently utilizing technologies such as LCD, LED, plasma displays) can be found in public and private environments, including retail stores, hotels, restaurants, and corporate buildings. Digital sign displays are most commonly controlled by personal computers, through the use of either proprietary software or free software.
Since digital sign content may be both frequently and easily updated, saving the printing and/or construction costs associated with a static sign, and also because of the interactive abilities available through the accompanying employment of such real-world interfaces as embedded touch screens, it has won wide acceptance in the marketplace.
2. Well, now what's Udoo Digital Signage
Udoo Digital Signage is an operating system designed for digital signage installations on the new and powerful Udoo board, which can handle both web and media content (possibly with fun, see below).
Web view displays HTML pages from an Internet or local area network resource; it has three different possible sub-views: Mozilla Firefox, Google Chromium (the open, more polite, less telltale cousin of Chrome) and the Midori experience.

Media view can display both a slideshow of images and a video player of Internet, LAN or local files.
Udoo Digital Signage shows a full-screen view restricted to the web page or slideshow/video playlist specified; there is no way to escape this view but rebooting the machine. It is a hacker-proof secure operating systems for indoor and outdoor use.
GPL licensed!
3. Standard system key features
System features
kiosk autostart at every reboot without man presence;
SSH, VNC and web remote management;
screen rotation: normal, inverted, left, right.
Web View smart features
visible/hidden mouse pointer;
enable/disable mouse and keyboard/touch input;
force reloading of web page content or full browser reset after a specified time;
halt system at scheduled hour;
optional on-screen virtual keyboard - displayed only when text input is needed;
a token can be added at the end of the target URL, allowing multiple deploys pointing just one server location;
HTTP proxy.
Media View smart features
slideshow or video playing of Internet, local area network or local files; endless playing;
hidden mouse pointer;
mouse and keyboard/touch input is disabled by default.
4. Innovation and creativity in digital signage
Connection with the Arduino DUE board makes easy to build unusual and attractive digital signs, limited only by your creativity. Cheap physically controlled signs (here) could of course be an idea.
Arduino-side is easily programmed and opens a new world of possibilities: just look at this example, where you can also appreciate the responsiveness of the Udoo board.
Future
Once ported to the Udoo, Udoo Digital Signage will be the base for "Udoo WebKiosk", a much more speedy kiosker than Raspberry WebKiosk, for Internet surfing.
__
In the opening image, an example of Zurich Airport digital signage using C-nario technologies; above, examples of standard and common uses.
What are the funds for?
I need funds in order to buy the hardware necessary for this project: more precisely, I need the UDOO Dual and the UDOO Quad boards with the starter kits, web camera and 15'' touchscreens. Great hardware to play on!
I'm also asking for your support for porting development process itself and infinite coffees I'll have when in dead spots, which will be a lot ;)
About the project owner
I'm an Italian electronics engineer and ICT professionist, who lives in, works in and loves the IT world since he was one-and-half meter tall. You can view my LinkedIn profile right here.
I'm the creator and maintainer of Instant WebKiosk, parent project for this new Udoo Digital Signage. Married. Oh my gosh! ;)