Honda Type R story: Road to the red zone
For those passionate about the thrill of driving... (classic edition)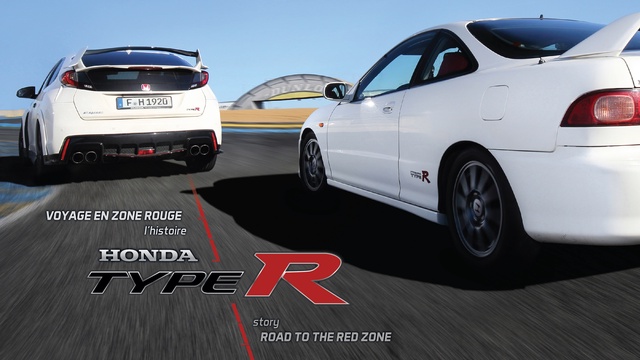 About the project
The book tells the story of the Type R brand; cars made for those passionate about the thrill of driving.
The book is available worldwide at 55 € euros (whithout shipping costs). Please contact me at this email adress for your orders: [email protected]
We begin in a small village at the foot of Mt Fuji to retrace the life of a little boy that didn't think like the others, and who created - a few years later - a giant of the automotive industry: The Honda Motor Company.
Through his exceptional success story, we'll discover the advent of the sportiest Honda cars; from the first NSX to the 2017 Civic Type R.
With anecdotes, exclusive photographs, interviews, technical specifications and a unique insight from an enthusiast's perspective, I will guarantee that this will be an invigorating read.
The book is an illuminating narrative, written by enthusiasts, for enthusiasts who see cars as an object of pleasure, and not just as a means of getting from A to B.
Below is a finished extract from the book. The book's content is dual language, English & French.
The book has been printed in June. Today, 1400 copies are sold on the 2090 made.
What are the funds for?
I don't have a publishing house working with me on this project as they're not crazy enough! I'm doing this with small team.
To understand the book to a degree where I would want to buy it, I knew I needed to be surrounded by people who are as passionate as I am. There are now thirteen people working on it!  
It's been a risk to personally bear all of the operating costs (design, graphics, correction, translation, linguist & travel).
The justification of the crowdfunding is to make sure the printing of the book happens.  
I have chosen to use a well known European printer (Escourbiac), who can offer the best type of materials to make sure the book has the quality feel it deserves.
During discussions on the French forums, a final price of €55 Euros was agreed (without delivery).
I am pleased to introduce to you my wonderful team.
About the project owner
Lionel Lucas, 32 years old.
In addition to my daily career as a civil engineer, I've  also been a blogger the French website Caradisiac since 2006.
With regards Type R's, I think I loved them from the moment I knew they existed.
When Honda stopped selling the Type R in Europe in 2010, I had the thought to begin writing this book, and to celebrate the planned return of the Type R brand to Europe, I started this project just over a year ago.
I have to honest and say that this book provides a certain element of therapy for me. After many years of driving iconic cars such as Peugeot Rallye's, Clio Cups and Civic Type R's, I almost lost my licence, and realising that I had paid out more than €2500 euros in fines, I took a moment of reflection...
I must admit that my behaviour during this period changed. I believe that we can take pleasure in driving on the road whilst being completely responsible. There is a time for everything.
For me it is a matter of balance, self control and responsibility.
The sheer thrill of driving is something that we must relish in those exceptional moments, and through the reading of this book, I really hope I can share this philosophy with you.
FAQ
Hi !

You can order it by sending me an email at this adress:

Best regards,

Lionel

Last updated: 3 years ago