TWIS Youth Orchestra Summer Tour 2013
Help fund our tour to Spain, Invest in Young Talent
About the project
Comprised of 35 passionate and talented young musicians aged 18 to 29 under the baton of Vincenzo Casale.
Tuition free, the TWIS YOUTH ORCHESTRA is more than a youth orchestra. It is an institution training 21st century leaders and offering a clear vision of the universal power of music to transform future generations.
The Tour
The tour is being organized by leading Spanish music managers and music educators, from 25th to 30th July 2013, who view the visit of the TWIS and conductor Vincenzo Casale as a major stimulus and inspiration to both students and audiences throughout their country.
The players will collaborate with local youth orchestras in Alicante and participate in "social action through music," interacting with students in music programs.
Performances will feature Igor Stravinsky Rite of Spring and Ebony concerto with Julien Herve as soloist (principal clarinet Rotterdam Phil, and international soloist) and a new Suite of  famous belgian composer, Frederick Devreese arranged especially for the occasion and the ensemble.  Concerts are scheduled in Alicante and other regional city.The tour culminates on July  28th with a performance in the acoustically perfect Alicante New Auditorium. Cultural exchange and outreach activities, focused in Alicante and Valencia region.
What are the funds for?
The Project
The TWIS  Youth Orchestra of the Royal Conservatory of Brussels is funded entirely by donations from supporters in the Brussels area. Now, as we spread our wings to take the passion and vision of the orchestra abroad, we are asking you to join in and support us with a donation. The total cost to the orchestra of the tour is 10,000 euro. So far we have raised 3500. We have 6500 euro to go. Your contribution helps fund airfare, ground transportation, hostel accommodations, hall rental, marketing for the concerts, and meals for the orchestra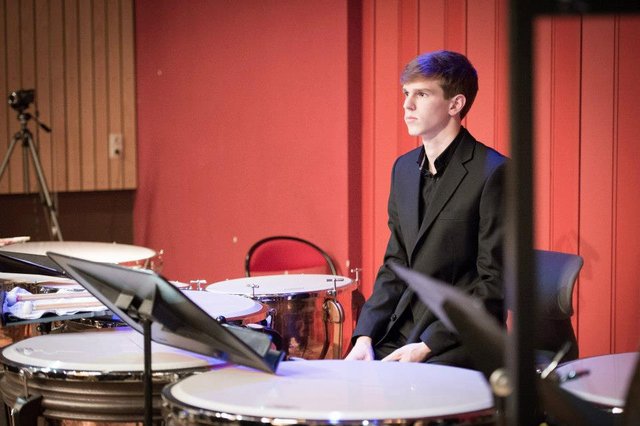 About the project owner
The "Taffanel wind instruments society" TWIS was founded in 2012 in Brussels. The name was inspired by the Paul Taffanel   "Société de musique de chambre pour instruments à vent "which was founded in 1879 in Paris in order to revived the music for wind ensemble.
From a chamber music ensemble "geometry variable" till a real chamber music orchestra, TWIS it contains also a youth orchestra and an international music festival.
TWIS  took you throughout a kaleidoscopic repertoire
TWIS aims to defend the music repertoire in which winds have an important role, playing from baroque music till romantics using historical instruments but also encouraging the composition of many new works.
Members consisting of the foremost specialists in historical performance, and especially for promoting young professional.
The ensemble's primary aim is also  to tell the European cultural story since the Enlightenment, at the highest possible standard and with the greatest directness. They also wish to give a musical interpretation of the connections and contrasts across borders and eras that are found in this story. But in addition to this philosophical aspect, the beating heart of TWIS remains the pure pleasure of performing and their absolute love of music: all music.
Constant, in-depth scientific research, carried out in partnership with musicologists and international institutions, enables us to rediscover forgotten or hitherto unpublished scores and also, in some cases, to be in direct contact with the families of descendants of nineteenth-century composers. Our research aims to obtain recognition for the lesser-known works of well-known composers

Musicological research is carried out in collaboration with conservatoires, universities and international research bodies. Backed up by symposia and study days, these scientific activities also take in the related fields of art history, organology, literature, the performing arts, and so on.
Through educational projects and its work in partnership with a number of international competitions, which are important springboards for young artists embarking on their professional careers, TWIS is also actively involved in providing young musicians with an opportunity to get to know the realities of the music world today, while sharpening their critical faculties and developing their personalities. Indeed, when performing works for which there is no interpretational tradition, musicians have to find inspiration and conviction within themselves