About the project
During their journey to an unknown planet, four children find themselves plunged into the discovery of their interior landscape. In the course of their encounters, their origins are uncovered, thus allowing each of them to search further into their identitites, where joy, purity and original nativity combine to give birth to a new generation: that of the "Enfants-Soleil" (Sun-Children). This fable, based on a true story, invites us to visit our hidden depths where, dozing, a child only asks to find this new "reality" fulfilling. So, why not let yourself be happy…?
Active members of the "Solèy Lo Kèr" association, based in L'île de la Réunion, hope that we "put the sun in the hearts of everyone".

4 years ago, a seed of creativity was mysteriously planted within us. This seed sprouted…we have since watched it grow into a tree. Today, this creation emerges as a related fable, complete with dance and music. The fable will soon be illustrated by Athy (illustrator).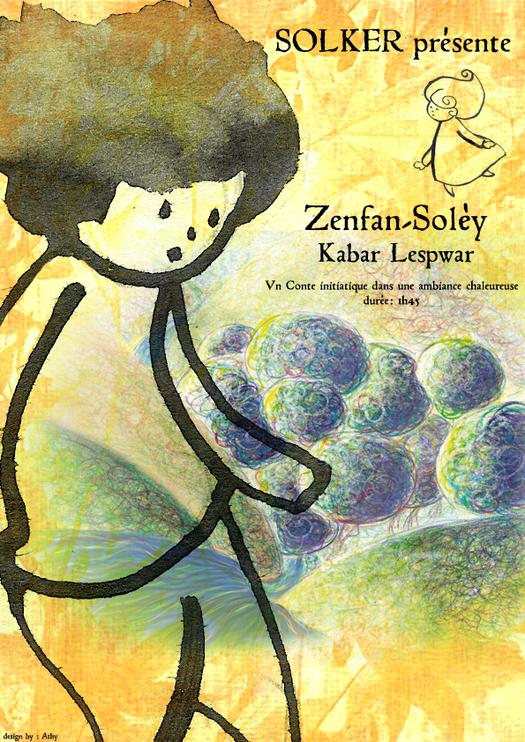 When you start out in the artistic world, you often have to be in two places at once. But our motivation is so strong that we always succeed! The Zenfan-Solèy fable will travel the 11000kms to put the sun in each of our hearts.

Discover:
What are the funds for?
We would like to offer the fruits of this tree to our native island, la Réunion, by shooting the "Zenfan Solèy" show.
We need your support to make this project possible.


About the project owner
We are a group of 5 artists called Solkèr (where is the 5th?)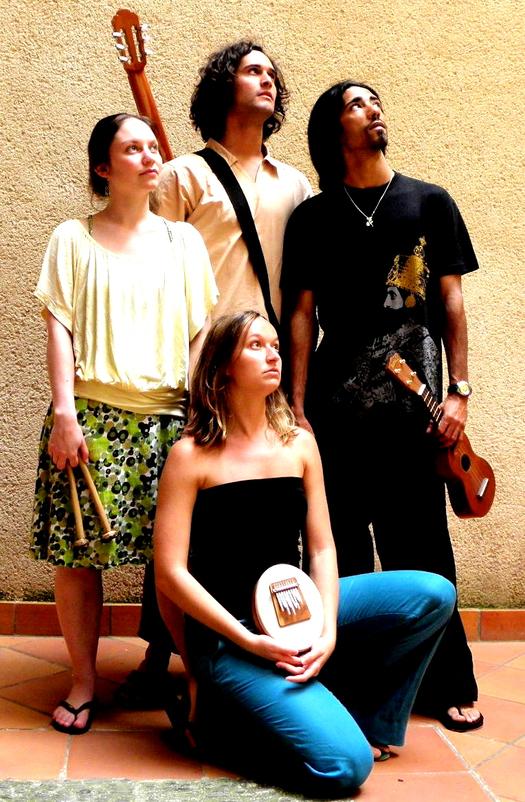 We returned to continental France 6 years ago and we are based in Toulouse.
Solkèr unites artists of diverse poetic abilities: dance, music, singing, painting, photography, illustration…
These poets are: Armande Motais from Narbonne voice of Minipouce,  Laurent Lallemand voice of Lindien, Audrey Techer voice of Athy,  Amélie Pialot, Ludo Chaussalet, et Elena Peinado Nevado.
Solkèr unites people in a desire to awaken, to put the sun into the hearts of everyone.
These people call themselves  "Enfants-Soleil"  in French,  "Crianças-Sol" en Portugese, "Sun-Children" in English,  "Zenfan-Solèy" in Créole.