The Wild Games on Apple!
Help the Wild Games to create games on Apple Devices
About the project
A quick summary ?
Our project in a few words is to "create games with you"
In more words, it's about creating varied and original games whilelistening to your suggestions to improve them, before and after their releases.
To do so we've founded a young indie game studio: The Wild Games and our first game, Chickens Soccer has been released at the start of June for the Euro 2012 opening on Android tablet & smartphonesand on Windows Phone.

So, what can I do about it ?
Unfortunately this marvelous game isn't available for the owner of the crunched apple devices.
That's where you come in, our generous supporters!
Indeed, help us to tool up with a developer and test kit so we'll be able to release Chickens Soccer and all our next games on Apple devices.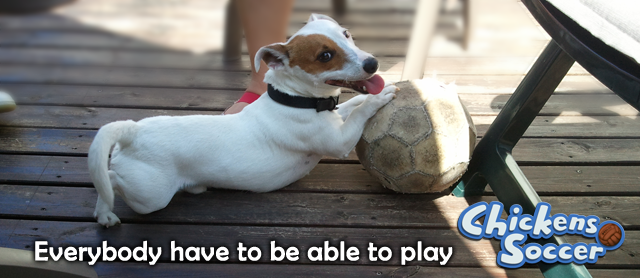 What are the funds for?
Ok, what do you need to create games on Apple?

With your help we hope to buya Mac to developon, atesting device and a developer account. It will also be used in a lesser extent to bring you your counterparts. 
 And what will you do if the funds exceed your goal?
If your donations exceed our threshold, we will buy another testing device to better ensure that our game is working on all devices. We may also be able to improve your counterparts.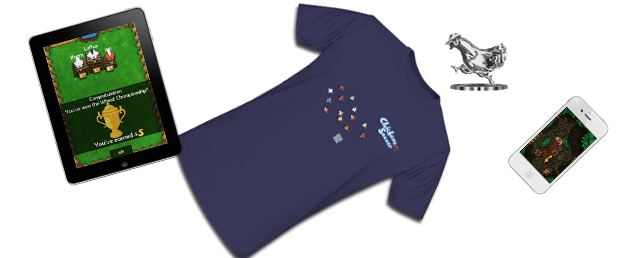 About the project owner
What is that ?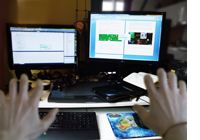 I'm Michael Mavros, the founder of this young studio. The idea has grown during my 10 years working as a professional in the video games.
In May 2012 I finally decided to leave my company and devote myself fulltime to the creation and the development of this studio.
I've been joined up by Shim , a childhood friend and Cleveland, a Californian musician that have worked on Chickens Soccer.
Born at the end of the 70s and the beginning of the 80s, we both grew  up with the video games, from the first Game & Watch and arcade games to the late next gen consoles, including PC and other portable games.
Well, and in what purpose?
With this studio, we want to create original and varied games, freed from the editorial confines that make the games the more and more similar. 
Contrary to what is generally done, we also want tofollow up and improve our games as long as the company livesand that they keep the players' interest. We'll do so with frequent updates and by listening to the players' opinions to choose what field to work on..
We hope we'll be able to launch more and more ambitious project as the time goes by, while keeping our liberty thanks to our abnegation and, we hope, your support.
Going on Apple devices is an important step forward to have a wider audience and to give more chances to our project.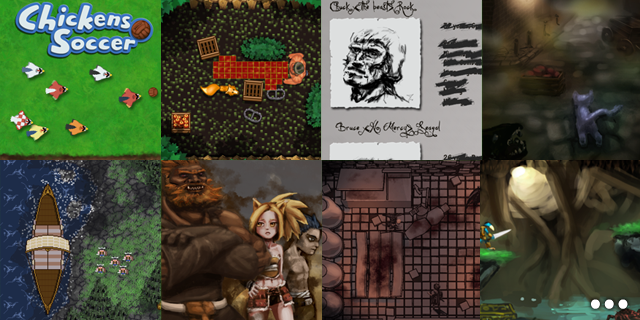 Epic journeys have small beginnings …
FAQ
If you still have an unanswered question, feel free to ask the project owner directly.