The Last Ice
Shortfilm · The Great Slave Lake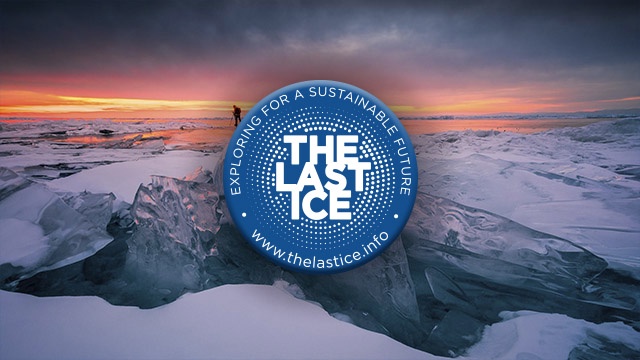 About the project
About the Project
The Last Ice Project entails four expeditions to the frozen areas in the artic region in order to document the effects of climate change on one of the most vulnerable parts of the world. The main objective of this project is to raise awareness within the general public about the impact that our every actions has on our already over-burdened planet.
An sporty adventure
The Great Slave is the first out of the four aforementioned expeditions. Three professional adventurers will cross The Great Slave lake, located on the North-West of Canada. They will set off in mid March from a reserve called Fort Resolution to Yellowknife – their final destination – in a South to North 170 km long expedition, approximately. These professional adventurers expect to have completed this distance in seven days (wheather permitting), marching along the frozen surface of The Great Slave lake. 
They will carry out The Great Slave expedition completely autonomously, that is, with no external support of any kind. For traversing, they will use Nordic skis with seal skin as well as a sledge in order to carry all the provisions and stock (around 100Kg) for the expedition. During the night, they will set up camp on the frozen surface of the lake to rest after the 14 hours per day they will devote to travelling. 
The Documentary
With the actual sports adventure as plot thread for the whole documentary, the three adventurers will contact the Dene indians, once of the first Northamerican settlers, in order to check with them first hand how climate change is affecting the freezing of lakes in the area and, consequently, how this is modifying their lifestyle and ancestral customs. They will be on the lookout for both social and environmental markers in order to ascertain the level of change this artic area has been subjected to due to climate change.
This documentary will be recorded in 360 degrees.
360-degrees videos, also known as inmersive, panoramic or virtual reality (VR) videos, present a view recorded in every direction at the same time by means of special cameras. During playback, the viewer has control of the viewing direction hence creating a virtual reality where the viewer is inmersed in the scene itself. 
These 360-degrees videos can be played in any PCs, tablets and mobile devices without the need of installing any apps or using any additional accessories, although wearing VR glasses may enhance the virtual experience.
You can watch plenty of 360-degree videos on the following page:  www.opabiniafilms.com
Given the extensive CV of all three participants in the expedition, a wide circulation of this documetary is guaranteed. For example, it will be shared in the online platforms of the major media companies in Spain. 
Crew members
Beyond their own egos and personal achievements, the members of the group taking part in this project understand that it must transcend. They have overcome numerous challenges of great merit, they have faced death and have successfully managed highly risky situations. Hence, they have nothing to prove but a great deal to transmit. They feel responsible and committed with the opportunity to put their experience to good use and, therefore, show the world the problems and opportunities of a stressed planet as well as empower the global population to act in favour of the best possible future for the Earth and, consequently, the forthcoming generations. 
The crew members who will make this expedition happen include Albert Bosch, Pako Crestas, Pepe Ivars (adventurers) Iñigo Chalezquer and Carolina Jara Huergo (technical crew). You can learn more about them below under 'About the Project Creator'.
What are the funds for?
What are the funds for?
All the funds will be used for the sole purpose of financing the making of the Virtual Reality documentary where we aim to raise awareness about the damaging effects climate change has on the inhabitants of the aforementioned artic regions. We also aim to cover the cost of flights for two crew members who are in charge of the actual recording of the documentary.  
About the project owner
ALBERT BOSCH
Albert Bosch is an individual with a long-established trajectory as an adventurer, entrepreneur and writer.
Amongst his many adventures, the following should be highlighted: his solo expedition of the whole of the Antarctica from the coast to the South Pole (1.152 Km); the "7 Summits" Project", where he climbed the highest peaks in each continent, where Mount Everest was the final destination; nine Dakars (two completed by motorcycle and seven by car), where he became in 2015 the first pilot to ever end the race using a fully electric car; his participation in several Ultra Marathons and over one hundred other races and extreme sports challenges.
http://www.albertbosch.info/
https://twitter.com/albert_bosch
https://www.facebook.com/AlbertBoschEspiritudeAventura/
https://www.instagram.com/albertbosch_/
PAKO CRESTAS

He is a forty-seven years old alpinist established in Barcelona who has over thirty years of mountain experience.
He is also a well-established writer, with thirty-eight publications under his belt including single- and co-authored books, reports (over one hundred and fifty) and has taken part in over two hundred conferences.
It should also be noted that he has been in nearly two hundred occasions the first man to ever access certain slopes, whether rock, ice, snow or a mixture of all these, some of which were in virgin territory. These include thousands of ascents to the Spanish Pyrenees, Montserrat, Montsec, Central Mountain Range, Sierra Nevada, the Alps, Dolomites Mountain Range (Italy), Etna (Sicily), Ben Nevis (Scotland), four different ascents to the Mount Elbrus (Caucasus Mountains), Canadian Rockies, Appalachian Mountains, Valdez Mountain (Alaska), Mount Damavand (Iran), Solo Khumbu (the Himalayas), Cordillera Real (Bolivia), Mendoza Andes (Aconcagua, Argentina) and Cerro Marmolejo (Chile). He has also been to Corsica, Greece, Jordan, Kyrgyzstan (Central Asia), Quebec, Colorado, Mexico and Patagonia.
www.pakocrestas.com
https://www.facebook.com/pako.crestas
https://www.instagram.com/pakocrestas/
PEPE IVARS
Pepe Ivars is an outstanding alpinist completely familiar with many mountain disciplines such as rock, ice and mixed climbing, as well as races and expeditions. He was born in Denia (Spain) and has been living in London since 2001. 
For the past twenty years he has successfully combined his job with his passion for the mountains. He has taken part in several adventures and expeditions in far-off and isolated regions such as Pakistan, Russian and Nepal. Along these lines, it should be mentioned that he was one of the few alpinists to finalise the ascent to the Ama Dablam (Nepal) in the 2015 mountain season.
Besides expeditions and climbing projects, he is a regular participant in trail running and mountain races, activities which help him to be in a prime physical condition.
Finally, it should be mentioned at this stage that he has received the British Mountain Leader Award and belongs to the highly prestigious Alpine Club.
IÑIGO CHALEZQUER

Iñigo Chalezquer is a film maker who especialises in 360-degree or Virtual Reality videos. He has a long-established career in the visual communication sector. Some of his videos can be accessed via the links below:
 www.opabiniafilms.com 
https://www.facebook.com/opabiniafilms/
https://www.instagram.com/ichalez/
CAROLINA JARA HUERGO
Carolina Jara Huergo is an Argentine-Spanish journalist graduated in London. She freelances for several hispanic media companies in England and is the editor in chief for La Revista, a magazine whose main objective is is to promote friendship and understanding between the people of Britain and Spain through knowledge of each other's customs, institutions, history and way of life. Highly passionate about travelling, adventures and journalism, Carolina will work hand in hand with Iñigo to instill their personal touch and concern for social and environmental wellness to this documentary recording the adventures of Albert, Pako and Pepe
FAQ
If you still have an unanswered question, feel free to ask the project owner directly.