The Barlow Project
* Going for 70 Presales * + Local + Independent + Ethical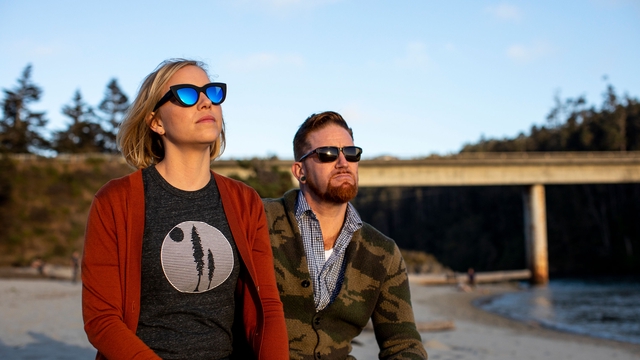 About the project
Barge North Company is a passionately curated brick & mortar shop & clothing line. We feature Made in the USA & Ethically Made clothing, home goods & apothecary for women, men & kids. We seek out and curate independent designers, eco-conscious fabrics, women owned businesses and companies who use ethical practices in manufacturing, like us!
Our shop is located in the heart of the Mendocino Village, a small coastal about 2.5 hours north of San Francisco, CA. We just recently opened a second store in Sebastopol, CA, just a short 45 minute drive from San Francisco, CA.
We are re-locating our screen printing studio to our retail shop in Mendocino. Up until this point, we have been in shared work spaces, sharing equipment and without proper ventilation. We are beyond thrilled to open a working retail space and create a studio space that is our own.
What are the funds for?
The money raised, thanks to your generosity, will help us successfully create a new Studio Space for screen printing & ease the burden of the start up costs associated with opening up our second location in The Barlow.
This is what we will spend the money on:
Materials needed to remodel our Mendocino brick & mortar shop and create a screen printing studio space in the shop!
I have not had a solid screen printing studio in a few months. My hope is to be able to screen print in our shop in Mendocino, during normal business hours, allowing you, the customer, to be able to see my process live and have custom shirts made on the spot. This new studio space will allow me to have access to proper ventilation, and access to water, to propoerly clean my screens and screen printing tools.
Our SUN Tee in a Sustainable Eco-Triblend Fabric
Just one of many designs from our House Clothing Line
Our Hand Crafted Shelving
Displaying -- Ethically Made Home Goods + Apothecary in our Mendocino Shop
About the project owner
I am a creative + maker + entrepreneur + dreamer + mother + partner
I began this journey with my clothing line, formerly Color & Cloud, now Barge North Company, over 6 years ago. I dreamt of having my own clothing line and clothing store since I was a little girl. There is something so powerful about how fashion can transcend your inner true self. I am a true believer in the slow fashion movement and supporting ethically made clothing and goods. I started Barge North Company with the love of my life, wanting to be a part of the movement to end fast fashion and support independent designers who manufacture with integrity and create goods here in the USA and ehtically abroad.
Here we are, two and a half years later, still working hard towards our dream of educating the masses on the importance of supporting local and independent designers. Dreaming big with opening up a second location that will reach more humans and support more independent designers.
It Me!
Plus our littlest member of the Barge North Company team.
+ REWARDS +
$25
NEW NEW NEW Spring 2020 Designs -- Not yet released!!
100% Cotton + Unisex + Made in USA
NEW
The SEQUOIA DREAMS Tee in Forest Green
NEW
The ROCK FISH Tee in Light Heather Grey
NEW
The TIDAL WAVE Tee in Forest Green
NEW
The JOSHUA TREE Tee in Light Heather Grey
Pre-Release Unisex Tees (normally $38)
100% Organic Cotton
The SUN Tee in Way Deep
The SUNRISE Tee in Onyx
The MENDO Tee in Way Deep
The MUSHROOM Tee in Onyx
____________________
$50
Pre-Release Crewneck Sweatshirts (normally $68)
100% Organic Cotton
The RED TAIL Sweatshirt in Fog
The SUNRISE Sweatshirt in Fog
The MENDO Sweatshirt in Fog
__________________
$100
Gift Card worth $125
You can buy anything in store at Barge North Company with this Gift Card!
___________________
$200
Gift Card worth $250
You can buy anything in store at Barge North Company with this Gift Card!