Technosaures : numéro spécial Apple Lisa
Pour redécouvrir un ordinateur exceptionnel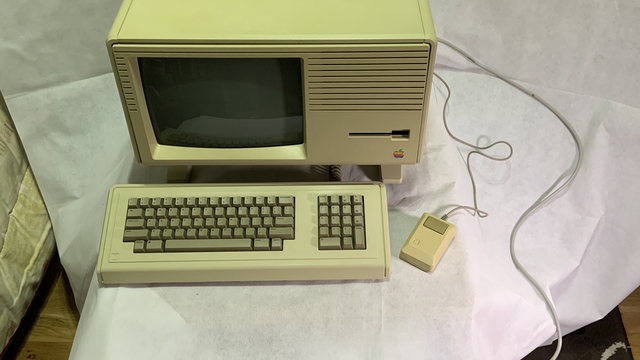 About the project
Technosaures, le magazine des ordinateurs et technologies des années 1960 à 2000, prépare un numéro spécial 100 % Apple Lisa !
Technosaures n°4 sera un numéro exceptionnel. Il sera entièrement consacré au Lisa, le premier ordinateur à interface graphique d'Apple sorti en 1983.
Nous proposerons 2 éditions du n°4 : 52 pages et 68 pages. L'Apple Lisa mérite d'en parler et de le montrer.
Si on dépasse 150 % : ce sera une édition super deluxe de 84 pages et non de 68 pages qui sera publiée !
Les deux éditions parleront : l'histoire du Lisa, son design, Lisa OS, MacWorks, les liens passions-haines Lisa - Macintosh, la gamme du Lisa, Lisa & les développeurs, Bill Atkinson, etc.
What are the funds for?
Un magazine coûte cher à imprimer. Ce financement permettra de couvrir le budget de fabrication : mise en page, matériels divers et surtout l'impression. L'impression représente 95 % des coûts de Technosaures.
Nous sommes un petit magazine trimestriel de 36 pages entièrement consacré aux anciennes machines des années 1960 à 2000.
About the project owner
François Tonic est historien, geek depuis 1983 et un Applemaniac depuis 1985 !
Journaliste informatique de +23 ans. Editeur et rédacteur en chef de Technosaures, Programmez! et Pharaon Magazine.
Nous sommes l'auteur de l'Histoire de la micro-informatique volume 1 (2018). Les volumes 2 & 3 sortiront vers novembre 2020.