TAWA ART
Let us create together a virtual museum of the autistic art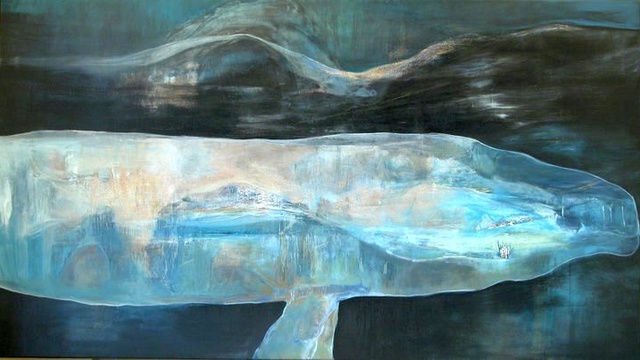 About the project
Pencil drawing by REMROV                                   http://www.remrovsartwork.com
About us
TAWA ART is a universal virtual catalogue of works produced by autistic artists.
A little bit about this project! I am extremely excited to find work by autistic artists from around the world and include them on TAWA ART. Creating a bank of artwork, a central resource, this virtual museum would then become a reference on the Internet! It would entail exposing the artwork of children, adults, professionals and beginners who can sell their work on this website. I have already contacted several artists and parents of autistic children, and they are thrilled about the project!
It would be such a tremendous opportunity to see the TAWA ART collection become a success for April, the month of autism.
My sponsors are: *ADEQ Autisme de l'Est du Québec* Autisme Montréal  *FQA Fédération québécoise de l'autisme*
Autisme Asperger https://www.facebook.com/aspergerautisme/?fref=ts 
Who is Mady Art ?
A professional painter for 30 years, I was diagnosed with Autism Spectrum Disorder (ASD) in February 2013. It was then that I realized and finally understood the cause of my limitations in promoting my art throughout my entire career. 
It made me realize that a virtual art platform for autistic artists could attract not only the interest of artists, but also that of art collectors and amateurs. Given our difficulties when it's time to socialize, it can be challenging to develop an artistic career. This is why I invite the public to come to the TAWA ART website to discover worlds that are artistically and "autistically" more beautiful than each other.
LUCILA GUERRERO
http://lucilaguerrero.com/wordpress/page/3/
One project, two phases
The mission of TAWA ART is to create a central platform that brings together autistic art from around the world, a kind of virtual museum. (Phase1)
The project will help artists achieve financial autonomy with the idea of ​​a Gallery of socio-affordable prices. (Phase 2)
A socio-affordable price is the focus of the Tawa ART project. Why? Because we have to pay for the artistic material! The idea came to me during one of my discount sales that I organized on the Web in order to continue to paint. I selected about twenty works that I sold for between $50 and $100. It worked very well!This allows many people who are not very fortunate to buy a work of art. Everyone comes out happy and winning.The project will bring a much broader and diversified clientele given the affordable price of the artwork
The website of each artist will direct you to their works at a regular price to a Facebook link for those who do not have a website.
Note: Socio-affordable prices are between $50 and $300.
The TAWA ART Collection    (Part 1) – Archives of Autistic Art
The Artists, From A-Z           (Part 2) – For everybody (all ages, and for beginners)
Visual arts, writings and music will be featured on the site.
This will be a French website, with an English version.
It will be a reference on the Web for art created by autistic people!
It will have no registration fees.
The transactions will happen between the artist and the client.
Tawa art takes no commission. 100 % of the sale price returns to the artists.
Painting by JOFFREY                    https://www.facebook.com/Joffrey-artiste-autiste-255029587977073/?fref=ts
VÉRONIQUE RATELLE                          https://www.facebook.com/veroniqueratelleartistepeintrephotographie
What are the funds for?
What will the funding be used for?
The requested funding is for the design, creation, online publishing, referencing and a small advertising campaign for the launch of the new website TAWA ART. Part of the budget is also set aside for my expenses (purchase of packaging material and postage fees for either reproductions or original works).
Budget 
$1500     For Phase 1
Phase 1: Website design
Phase 2: Online version of the project ($1500)
Tawa is the name of the Hopi God, which means the sun. I have a fascination for the Hopi people, a kind of deep love. Grandmother-Spider, in the history of the Hopis, wove the great canvas of the world. In medicine cards, the spider represents creation. So she wove thousands and thousands of patterns...I thought it would be a nice name for a site that represents autistic art. Long live the sunlight, and to the creation of thousands and thousands of different worlds!
My participation in this project: Web research of work by autistic artists in order to create a bank of works of virtual art (Part 1). I offer my art in exchange for donations for the socio-financing campaign. I also contact autistic artists and parents of children with autism to offer them the opportunity to publicize their art on TAWA ART (Part 2).
EMMA ROY    Studio 41Katorze
About the project owner
Mady Art , a singular artistic career
In 1983, I had my first solo exhibition, I was 17 years old. In 1988, I decided I would become a painter! I went to NYC with the Quebec Circle of Painters. I sold my artwork Women on the Throne to Mr. Jay Shaw, collector and friend of the late Andy Warhol. That's how my adventure began. In 1993, I met the two art collectors Hannelore Neumann and Helmut Rebmann (they were in love with Dali and owned more than 800 pieces of his work in their collection). I still work with Helmut, as an artist and a friend. I have participated in a hundred exhibitions, both group and solo. My works are also part of the Loto-Québec Collection.
To obtain a reference about my work, please contact Mr. Helmut Rebmann:  
https://www.facebook.com/helmut.rebmann.5?hc_ref=NEWSFEED 
Mady Bourdages, through the eyes of Céline Mayrand
https://ca.linkedin.com/in/celine-mayrand-11bab942
The very singular path Mady took reflects the marginality of a precocious child, gifted, whose intelligence did not find its place in society. It is in the teachings of the ancient wisdom, the natural, archaic and visceral spirituality, and also shamanism that she found a way to blend with the universe that surrounds her. Her paintings are in fact the result of mediation between her own human nature and the spirits of nature. Mady transcribed spaces that meet the ancestral memories of all the inhabitants of the cosmos. Each painting is a kind of Akasha – the Sanskrit translation of a place where the world's memory is preserved. Made with fingers, using a craft paint concocted from a mixture of oil and pigments, her paintings transgress the ritual of making the medium. "Species of spaces" timeless symbol of Mady amalgamate past, present and future.

Mady Art  
Special thanks to all of you who took the time to read about the TAWA ART project. 
MADY ART aka Marie Bourdages
https://www.facebook.com/MadyArt
All images on this document is art from autists artists thanks  you to all !  I would like to thank the ULULE staff who have accompanied me throughout the creation of this project. Their work is fantastic!
JESSICA LAPORTE
https://www.facebook.com/profile.php?id=100010490770958
Le défilé de la hache, d'après l'extrait du même nom dans l'œuvre de Gustave Flaubert (Salambôo) Par BÉATRICE DUKA (réalisée sur Photoshop puis transférée sur toile)
Les Planètes oeuvre de Mady Art