Le TAUDIS - POLY de Marseille
outil de sensibilisation sur l'habitat indigne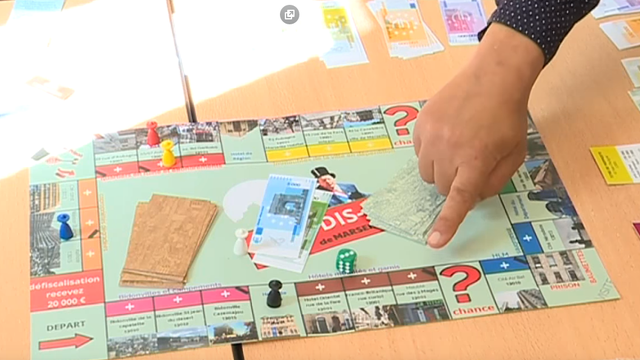 About the project
jeu d'information et de sensibilisation sur le scandale de l'habitat indigne à Marseille. Le Taudis-Poly s'inspire du légendaire Monopoly, mais il s'alimente d'événements et de personnages réels qui ont fait, ces dernières années, la sinistre actualité du Mal-logement à Marseille.
Il introduit, au-delà de la dimension ludique, la règle de l'obligation d'information d'achat qui
assigne à chaque joueur de lire l'article de presse (document authentique) relatif à l'immeuble
qu'il a acquis. Ce jeu contient un plateau de jeu, des cartes chance, des cartes collectivités
locales, des billets de banque à l'effigie de monuments marseillais, des pions et d'un dè, ce
jeu contient également une brochure règle du jeu et revue de presse ainsi qu'un plateau de jeu
virtuel visible sur le Web.



What are the funds for?
le financement sert après le tenue d'ateliers participatifs pour améliorer et faire évoluer le jeu, à diffuser largement auprès des contributeurs ce nouveau jeu de sensibilisation au mal-logement, nous visons pour la première vague 250 contributeurs à 18€( plus 5€ de frais d'expédition)
About the project owner
Didac'ressources a pour objet de promouvoir une formation de qualité pour toutes et tous, en permettant ou facilitant l'accès et le partage de ressources liées à la formation et à l'inclusion et en menant des actions favorisant le partage de connaissances.
Ce jeu est inclus dans le GRAF (Groupe de Recherche Action Formation), il s'agit d'un groupe
de co-construction d'outils ludopédagogiques par des personnes expertes et motivées. Pour tout
contact et informations un site internet est à votre disposition
http://didac-ressources.eu