Tango, no todo es rock !
Documentary movie
About
« Tango,  no  todo  es  rock » could have been a documentary about Tango, a dance that has
sparked a renewed interest during the last few years. It is rather a movie on the intimate and
fascinating world of the "Tangueros" and their "Milongas", a world where the myths of
Tango are being relentlessly reinvented since the early 20th century.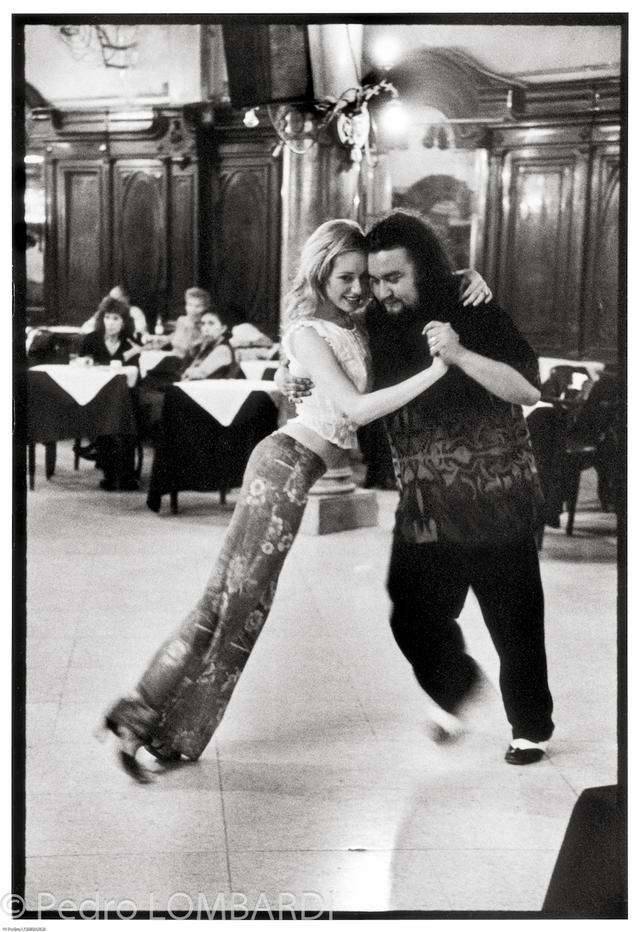 Jacques Goldstein follows photographer Pedro Lombardi in a treck around the Rio de la Plata, between Buenos Aires and Montevideo, the capitals of Tango.
Through his encounters with old acquaintances, he examines what they've become.
This discovery of the circle of those who keep Tango alive and the prospect of a common work between two confirmed visual artists, drove them to make this movie.
Pedro Lombardi, author of a photography book that has become areference for tango connoisseurs, "Invitation au Tango" (2005, Editions du Collectionneur). He shared with the great figures of that culture some key moments in the dance's evolution.
He has developed a love story with, and also practiced, Tango. More than his culture, it is a
part of his life. Thus was he able to make friends the Maestros: Mariano "Chicho" Frumboli, Esteban Cortez, Evelyn Rivera and Gisela Natoli.
This allows him to gather not only rare, but authentic testimonies. His involvement and
reputation enable him to pry into each one's personal stories : love stories, mob stories, failure
and success stories in a continent which is undergoing a complete cultural and economical
renaissance.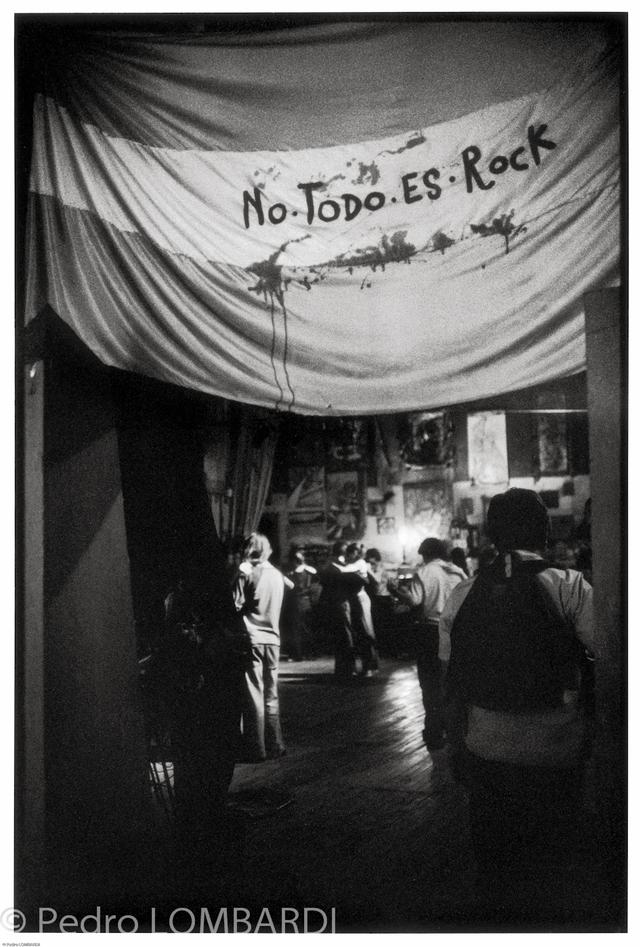 Synopsys :

Ten years after having photographed the young dancers who sparked the Tango revival, Pedro
Lombardi comes back to the shores of the Rio de La Plata. During these new photo sessions,
the "tangueros" confide in the privileged witness of their beginnings. Through these intimate
testimonies, one can see the outline of the great history of Tango. A mythology made of
dreams of glory - sometimes accomplished -, of couples breaking up, of European exile and of
returns to the homeland.
An eternal movement back and forth :

It is a project which fits into the very history of Tango, into its perpetual shift back and forth between the black dark shores of the Rio de la Plata and the white shores of the Seine river.
Can an authentic popular culturre thrive in the energy of an emerging country, away from the world's former centerof gravity, the old Europe ?
Through the cliches and myths - which, as Roland Barthes once wrote, are meant to be
reinvented and re-appropriated -, there is always a truth to be found about who we are, or
think we are.
And if one cares to look, these myths tell the story of our world.
A world that awakens, "creole", that is neither black nor white, but in black and white.
What are the funds for?

We've received a subsidy from the National Center for Cinema (CNC), which allows
us to launch the shooting, albeit in very precarious conditions and with no budget security...
Despite this, the shooting crew came back from it's trip with great enthusiam, magnificent pictures and beautiful interviews;

That's why, we solicit your help in order to finalize the movie most of our budget has been assigned to the shooting. Today, we still lack 5000€ to finish the post-production :

Color Grading
Mixing
Musical broadcasting rights
Translation and transcription from Spanish to French necessary for eventual subtitles
and dubbing.

We are, of course, aware that your help is more than valuable, not only for the financial boost,
but also to finish convincing various oganisms and investors to fund our movie.
About the project owner
Vidéo de poche :

Antonin, Benjamin and Felix, the new generation of workers at Vidéo de Poche, are the
promoters of this documentary project.
Eager to get Vidéo de Poche's film production branch back on track, they initiated the project and put a breath of youth into the movie.
They need your help to go through with this adventure, starting point for a new era in their professional
lives.

Jacques Goldstein : Director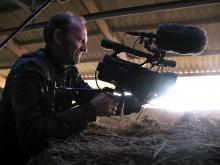 After studying philosophy and aesthetics, Jacques Goldstein turned to television. Entering
France 2, France's second national network, he worked as an assistant on a popular music
program, "Les Enfants du Rock" (The Children of Rock). He produced several musical
documentaries for the show, including a portrait of Miles Davis in 1986. He then directed
documentaries exploring the relations between Black culture and White Culture, exile and
creation, music and society.

Documentary Filmography
« Matthew Shipp, a black mystère pianist » 45mn. Mezzo 2011.
« Retour en Afrique-Konono N°1 » 52mn Trace TV 2009, TV Nantes.
« Do you still ? » 52mn Mezzo, June 2008.
« David Murray , I am a Jazzman » 52mn nominated for Arts et spectacle competiton
FIPA 2008, ARTE.
"Hors chant" 52mn, Selected for « Séance spéciale : regards sur le spectacle vivant »
FIPA 2007, shown on january 23rd 2007, opening night for FIPA's twentieth anniversary.
"Jungle Blue" 70mn. SACEM Musical creation documentary award, Special jury
award at the États généraux du documentaire Lussas 2005, Nominated for a "Rose d'or" at
Lucerne 2005.
"La Nouvelle-Orléans" 45mn Les Films d'Ici. Broadcast on 02/21/2002 on Arte and in
2003 on RTBF (Belgium) and TSR (Switzerland).
"What's going on?" 52 mn portrait of musician Femi Kuti, broadcast on ARTE on the
show Music Planet, produced by La Huit production. Shown on 09/22/2001 non-competing
selection FIPA 2001. Rerun on France O in January 2006, selected for the Radio France
festival in Montpellier in July 2007.
"Johannesburg" 52mn broadcast on Paris Première, produced by Films d'ici. Rerun on 08/
29/2002 this film was shot in 2000 and braodcast for the first time in 2001. Selected by the
MK2 Beaubourg for Documentary Month 2002.
"La route des Roms" 26mn,in collaboration with journalist Laurent Cibien. An Arte/
Arbracam co production for "Reportages". Broadcast on Arte on 23/04/2003 and on TV5 in

2004.
"This is our music" 52mn Produced by La Huit Production and Universal Jazz France,
broadcast on Mezzo in March of 2003.
"Un sang d'encre, Black as ink" 52mn With Aimé Césaire, Melvin Van Peeble, and
Gordon Parks produced by La Huit Production for Planète, Histoire, PBS USA, CFI.
Rerun on Histoire in June of 2001.
"Wadada, Leo Smith" 52mn, produced by La Huit Production 2010.




Pedro LOMBARDI – photographer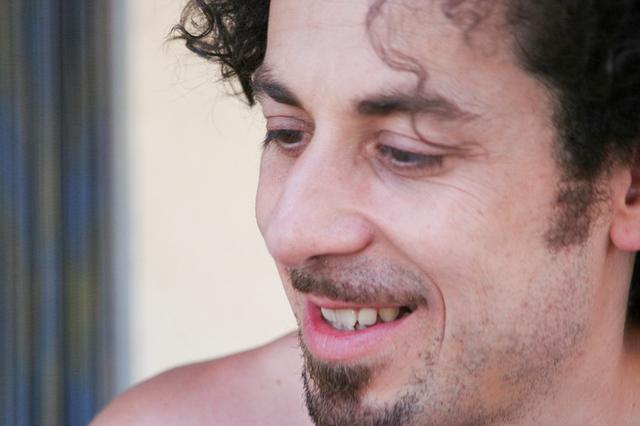 Born in Montevideo, Uruguay, Pedro LOMBARDI has been living in Paris for 25 years.
Eager to learn about different things and – especially - people, his work as a photographer
started with several photo reports in Russia, the U.S., Morocco, Canada, and New Caledonia.
Two angles emerge from this work : at once witness and actor, social and cultural - through
theater, music and dance. Du to his cosmopolitan background, he is fascinated by the
universal language of music. He has been working for several years on Candombe, the Afro-
Uruguayan rhythm, "collective practice" that has been transmitted from one generation to the
next (exposed at the Fnac and the Biarritz International Festival 1998).

Always building bridges between Latin America and Europe, he took up the theme of Tango
in Paris in 1998 (Exposition and catalog : Unesco, 1999), and has since pursued it in both of
the cities that gave it birth : Montevideo and Buenos Aires. His approach is both that of an
esthete and that of a connoisseur, a Tanguero. He looks at the women invited to dance with
that same eye, and in this relation, as in dance, all the sensuality the complicity and intimacy
that make Tango magic build up.
That work has been published in a beautiful book :
« Invitation au Tango » (Editions du Collectionneur, Paris 2005) and in a musical