Tamas Wells on Artisans du disque
"Thirty People Away" Special Edition (French Release)
About the project
Tamas Wells is an Australian musician now based in Yangon, Myanmar, but he first came out of the dark in his homeland after recording a 3 songs demo titled Cigarettes, a Tie and a Free Magazine with 3 friends of his in 2002. Then followed an EP, Stitch in Time the same year. The band took off in 2004 after being approached by the producer Tim Whitten, they recorded their first album, A Mark on the Pane, with Popboomerang Records. 5 Australian tours followed.
Early 2006, Wells moved to Birmania to participate actively in an educational communitary project against Aids. The second album, A Plea en Vendredi, came to life later that year. They signed with Inpartmaint and Pocket Records to release the album in Japan and China. During the summer 2007 they toured in 4 Japanese cities. The shows were all sold out.
The third album, Two Years in April came out in 2008 and was followed by a great tour in Australia; China, Japan and Singapour in 2009 and 2010.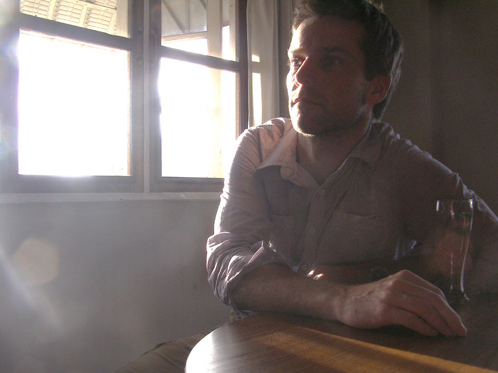 The latest album Thirty People Away, came out in 2010, followed by a tour in China.
In 2011, an agreement was made with Artisans Du Disque to relase the 4th album in France, in a new format.
The recording sessions of  Thirty People Away gave place to the shooting of a 15 minutes documentary The Houses There Wear Verandahs Out of Shyness (2010) by Italian filmmaker Fabrizio Polpettini. The title of the documentary was extracted from Les Murray's poem "Driving through Sawmill Towns" from the book "Learning Human: Selected Poems" (published in 2000).
In 2011, Fabrizio Polpettini directed the music video of Thirty People Away, song that gave its title to the album. The video was shot in the parc de Sevran (France), starring actors Roxane Duran and Denis Lavant. The scenario was inspired by Pan character from the book Jitterbug Perfume written by Tom Robbins. Released online july 18th 2011, starting date of the album presale.
Discography

A Mark on the Pane (2004).
A Plea en Vendredi (2006).
Two Years in April (2008).
About the project owner
"Artisans du Disque" translates to "Craftsmen of Disc". It's all based on graphic design, music and another way of making cds..
We are a French record label that doesn't just press CDs, we create objects of music since 2011.
When you buy a Artisans du Disque album, you get :
- 1 XL cover 10" (26 x 26 cm)
- 1 cd
- 1 poster (24 x 52 cm)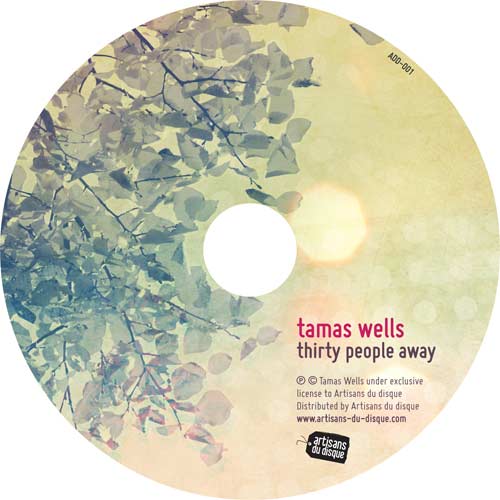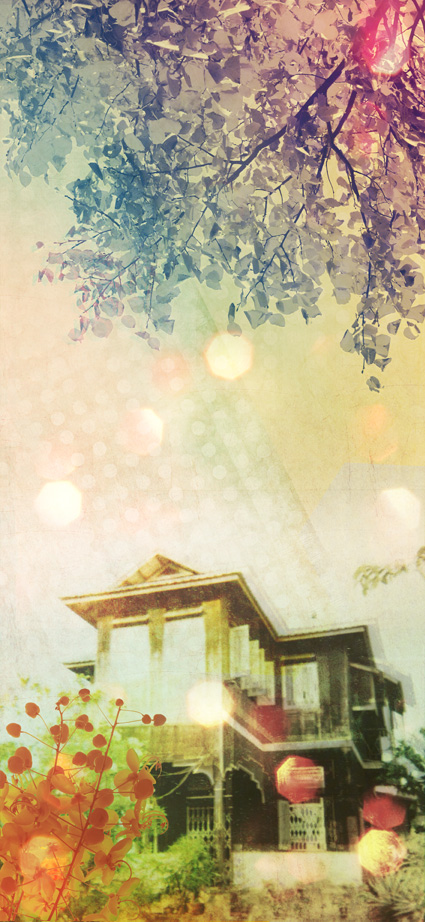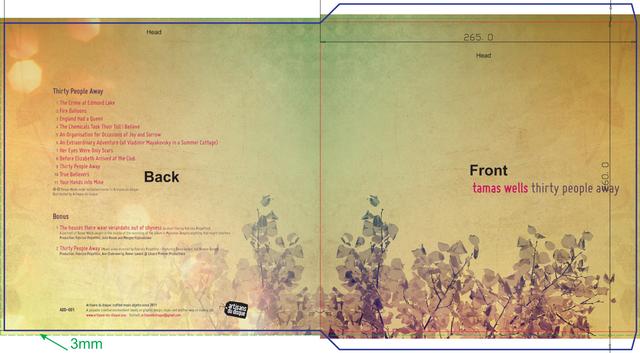 FAQ
If you still have an unanswered question, feel free to ask the project owner directly.