Synchronise - Made in Toronto
Created for man, non binary and women !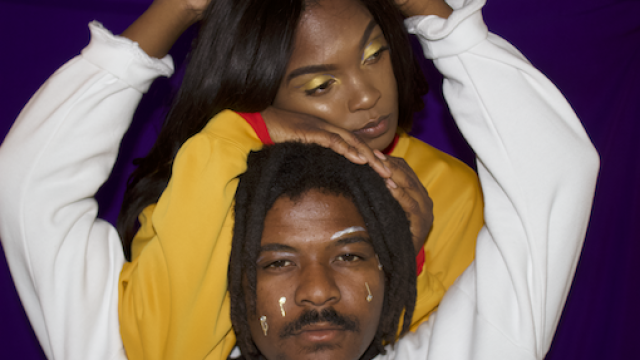 About the project
Synchronise is a place to shop for unisex clothing maunfacterd in Toronto. Synchronise provides high-quality,well-fitted clothing that allows our customers to recognize their authentic self in a comfortable wardrobe.
The objective for this project will be launching our brand with our fall/ winter collection.
This collection includes our crew neck sweater, mock neck, and trouser (pants).
Our crew neck sweater comes in various colors and sizes S-XL. Our sweaters are thick but also light so that it is easy to layer with.
Our mock neck comes in colors rust and tomato-orangeand come in sizes S-XL.
Our trouser comes in the color wood (brown) and sizes S-L. Our trousers were made to keep you warm in the colder months. There is an inside layer at the bottom to ensure that cold air doesn't come up your legs.

Synchronise was created for man, non binary and women to purchase a colour filled capsule collection of clothes that are easy to share, stylish and warm. We passionately believe in sharing because of the unison it brings to human relationships. We also passionately believe that people should live their lives in stylish and warm clothes so that they are comfortable.
What are the funds for?
Synchronise is using majority of the funds to pay our talented and extremly hard working garment engineers to produce inventory for the Fall/Winter collection. We are working with the garmet engineers Pigeons and thread based in Toronto to create our clothes to make sure the quality and fit of the clothing is superb. A small fraction of the funds will be used for shipping, packaging, marketing and to Ulule.
There is no need to choose your size when ordering on Ulule. We will send you a confirmation email a few days later so that you can do so.
The delivery date will depend on when you order and the overall success of the campaign.
About the project owner
Hey my name is Channel Forbes.
For 20 plus years fashion has been a great positive influence in my life. I created Synchronise because I liked the idea of having a collection of clothes for the winter that consisited of color , are warm and stylish and that I could share with my significant other but also fit us well. Through my journey I've learned some of the ins and outs of the fashion industry and it has influenced me to create clothes for Synchronise in Toronto so that it is sustainble.
I have been creating this idea for 2 years now trying to figure out what are some clothes that fit this description and how to produce this brand and save money to fund it.
With this project I will be very close to launching Synchronise. I hope to create new collections and grow Synchronise with the idea of stylish, comfortabe, colorful, well-fitted clothing for all genders. I'm excited to share the idea of uinson with people who have the passion for it.
Find your authenticity with synchronicity