Support our Jazz Radio! Donate to JSM Radio
Help keep independent with NO commercial advertising, respect the copyright & start a new program with emerging jazz musicians at JSM radio!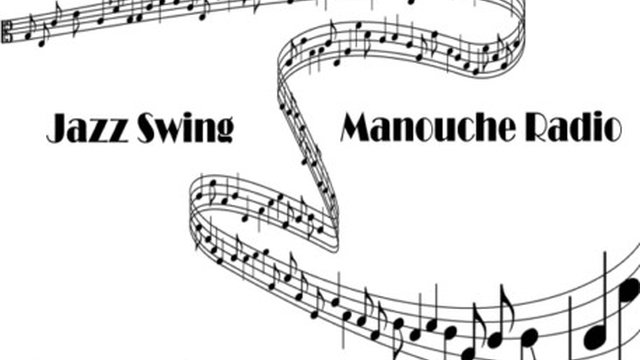 About the project
Who We Are?
Jazz Swing Manouche (JSM) Radio is an independently programmed internet radio for over 10 years, and it is based in France, Turkey and Germany.
JSM Radio features an eclectic mix of jazz and blues with various origins. The main aim is to introduce news talents outside of the mainstream and to provide an outlet for independent musicians.
JSM Radio has previously hosted live interviews with musicians such as Timuçin Şahin, lecturer in jazz history from New York University and a jazz guitar player; Django Lassie, a gipsy jazz band from Berlin; Prita Grealy, an acoustic finger picking guitar player and beat boxing from Australia; Ceyda Köybaşıoğlu, a Turkish voice and bass; Frank Salis, a hammond organ jazz player and many more.
Since several years we broadcast our interviews from Germany (Halle), as well as Lyon, Paris, Istanbul by involving into jazz festivals, and jazz clubs.
What are the funds for?
What We Need?
JSM Radio wants to continue to broadcast our unique interview programming and to provide an open space for jazz musicians.However, we need your help to do so!
Your donation will be investing in the following:
Step 1 >> Paying our online radio management and streaming solution. As an internet radio, for a maximum quality, we need to work with a company who providing us a safe streaming solution with a distributed infrastructure and no single points of failure.
Step 2 >> No commercial advertising on our radio. It is also important for us to have full control over our radio and our provider allows us to achieve this objective. We guarantee you an advertising-free station 24 hours a day. Only announcements of festivals, concerts, new albums can be possible. It is an assumed choice but one that pushes us to seek alternative financing such as crowdfunding and other forms of funding.
Step 3 >> Materials for production of our program "JSM Radio on the Road". This program is designed to introduce emerging jazz musicians from different countries with an hour of interview during our trip around the world. Our team travelled a lot and we loved to fund out jazz bands discover over the road for a concert.
Step 4 >> SACEM (Society of Authors, Composers and Publishers of Music) Music royalty license fee for one year (this will give JSM Radio the right to broadcast copyrighted music over the airwaves). We are required by law to pay for music rights and we want to participate at our level in the remuneration of artists.
Most of all, your donation will help us to be able to continue making quality independent community radio.
JSM Radio relies on listeners' contributions. So please make a donation today so that we can make good use of your help and bring great radio contents to the jazz community.
About the project owner
JSM radio is a small team of 3, 4 persons. My name is Nicolas Gailhard and I created this internet radio 2008 in China.
Now, we are a non-profit entity supported solely by membership dues and fundraising efforts. This is why we are asking for YOUR HELP to keep the tradition of independent radio.