Story of Life and Death and Love
A Story of Life and Death and Love – a feature film written and directed by Eric Dinkian and produced by Along Production.
About the project

The destinies of a vampire girl, a schizophrenic killer and a masochist woman collide within a violent and poetic drama.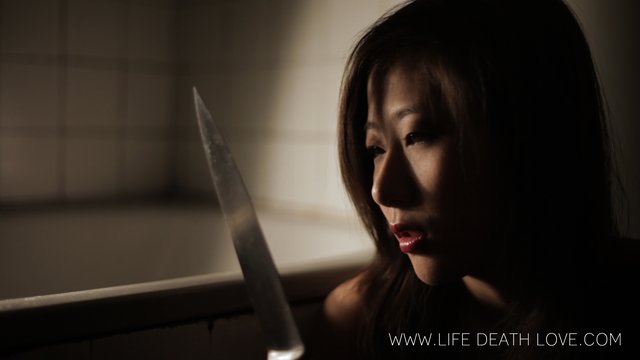 Lin is a young Chinese woman suffering from a strange pathology. Regularly, her body is neutralized by seizures threatening to send her into a coma. In order to regain an ordinary existence, Lin must consume human blood that will restore her very special DNA which allows her super fast healing powers. Distanced from the world surrounding her, Lin suffers through her bloody daily living in a disembodied manner.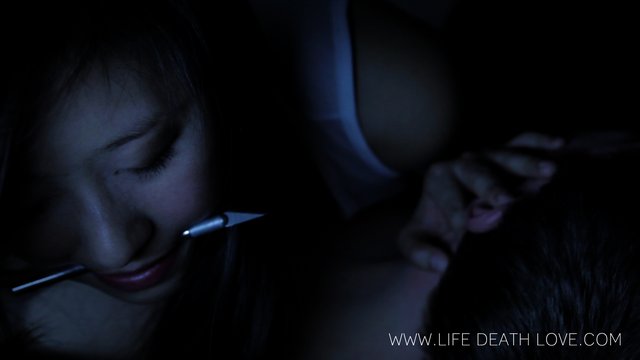 While seducing her way through men to find her next victim, she meets Jan, a dangerous psychopath who leaves her for dead. Lin barely survives thanks to her extraordinary condition and now, there is only one goal in her existence: a violent and all-consuming desire for vengeance upon this man.
Retracing Jan's steps, Lin meets Maxine, Jan's lover. Lin then finds herself at the heart of an extreme but paradoxal relationship that will gradually lend a meaning to her own existence.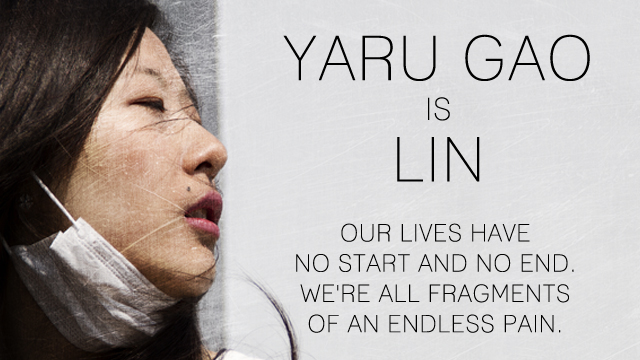 Lin is a modern vampire. Having travelled a lot in search of victims, she is a disembodied soul living only for her resurrection experiments where she flirts with the frontiers of death. A victim herself of Jan's perversities, her desire for vengeance makes her realize that she is in profound need of inner reconciliation and light.
Yaru Gao is a Chinese actress. She has studied acting in Paris, first at the Cours Florent and then at the Acting International school. Yaru has appeared in numerous movies and stage plays in France and she is also a stand-up performer where she recites her poems in mandarin. As of today, Yaru divides her career between China and the international scene according to her projects and the people she meets.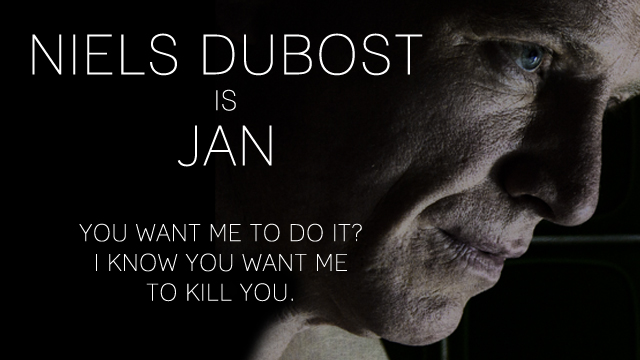 Jan is a schizophrenic feeding on perverse relationships with women. He finds himself in a constant dephasing stage between his inner world and reality. Conscious of his own illness, Jan is an ambiguous character, a provocateur and a victim of his own violence.
Niels Dubost launched his acting career in 1990 opposite Sophie Marceau in Alexandre Arcady's "Pour Sacha". Since then, he has appeared in numerous movies, TV movies and stage plays. He has worked with some of the great French directors such as Claude Miller, Bertrand Tavernier, Claude Lelouch, Etienne Chatiliez and Jan Kounen. Niels is also the writer and director of the feature film "Hello, my name is Maxime Renard" as well as the associated web series which gained more than a million views on the internet before being aired on American and British TV.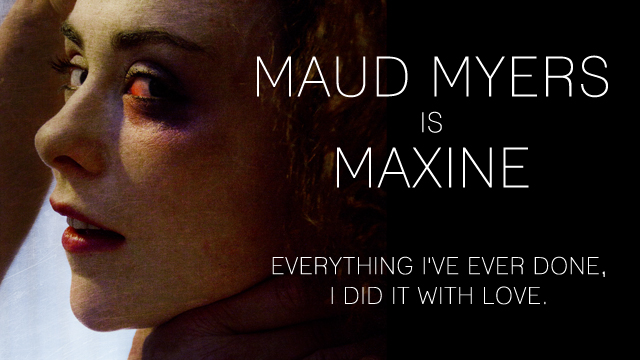 Maxine is a psychologist's assistant. She becomes Jan's lover and accepts to act as victim in an attempt to control him. Totally imbalanced by this violent relationship, she dreams only of being reborn into a world devoid of contradictions.
Maud Myers intensively studied ballet before taking the acting route. She started out obtaining roles as a dancer in stage plays or in feature films, notably working with the famous French director, Jacques Rivette. In 2007, she was offered the principal role in the feature film "Ayrouwen". She alternates between ballet and acting, stage plays, feature films and modeling in France and on the international scene.

Thanks to my short films, I have created a very cinematic personal world in which strong characters inhabit oppressive and fantastic worlds. I am equally attracted by graphic, aggressive and hard-hitting movies as by more introverted, sensitive and poetic ones. The success my short films have obtained on the independent film festival circuit inspires me to keep going in that direction, mixing genre movies and dramas.
For my first feature film, I started out by spending several years writing in order to obtain "traditional financing". Years during which I was told to tone down my stories, to rid them of all psychology, to limit the strength of their contents until they would have lost all specificity. It is for this reason that I have chosen the independent route so as to allow myself the assurance of creation without compromising my originality nor sell out on my strong, personal vision.
A Story of Life and Death and Love revisits the myth of the vampire as you have never seen it before. Bringing up domestic violence as background, it is also an extended version of Precut Girl, my second short film which has been screened at numerous film festivals.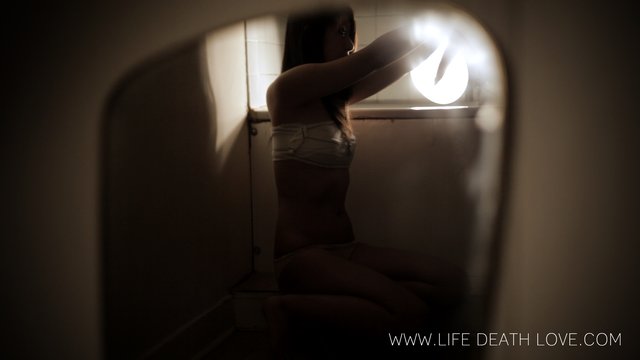 A Story of Life and Death and Love will be shot in Paris over 18 days. This limited duration was anticipated in the writing stages. Our small budget is far from a handicap for us. On the contrary, we see it in relation to complete artistic freedom which will allow us to make an unusual, unformatted movie. The low number of shooting days forces us to perfectly structure the preparation and the rehearsals that we have already test-run on our short films.
The movie will be shot with digital HD cameras. This choice is not only for economy's sake but it also stems from a real desire to work artistically with these new tools of creation. Even though some of our short films contain graphic violence, we are intent on filming with the best aesthetics in mind.
We are also counting on very conscientious post production work. Editing, special effects, sound, calibration… All these steps will be rigourously explored so as to result in a technically precise and top-range movie.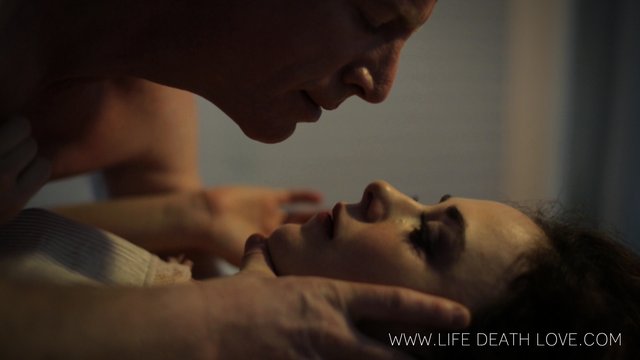 What are the funds for?

This being a human adventure above all, every little detail counts. Even if our working conditions allow us to conceive of a feature film on a low budget, we are still dependent on the most elementary and concrete elements that a production necessitates: hot meals to maintain the physical shape and high morals of cast and crew, transportation, consumables, specific costs for complex scenes…
We already benefit from the help of several technical partners allowing us access to premium equipment for the whole production. We also invest a part of our saves in the project, but we need more in order to complete the budget needed for such a project. the 12 000 euros that we wish to obtain will be used for those 18 days of shooting: consumables, special effects, production facilities, catering and compensations.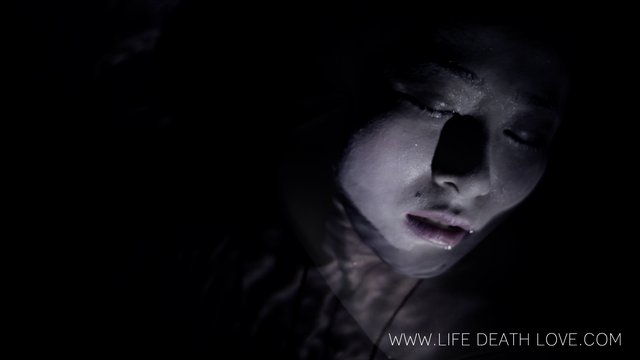 Obviously, the best way to show your support is through financial means, even the smallest amount. We have prepared several nice counterpart gifts for contributors such as an exclusive, limited edition t-shirt or a collection of all of our previous short films. If you cannot support us financially, you may still be of immense help. How? By spreading the word about this production, by sharing the page with your friends and contacts via your blog or your FaceBook page. Tell the whole world that we need all the help we can get to bring our vision to life!
Official site : www.lifedeathlove.com
Link to Facebook page :  www.facebook.com/lifedeathlove
Link to Twitter : www.twitter.com/Life_Death_Love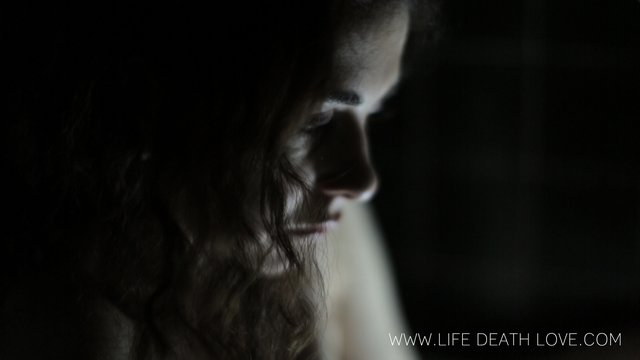 Producing an economically-light feature film is an everyday challenge, but a challenge in which we have faith thanks to our talented professional crew, loyal since our first short films together. We are like a family about to write a new page of our creative collaboration. We are profoundly passionate and determined to make the best movie possible. It is an important challenge but we will overcome it just as we have overcome the challenges on all of our previous work.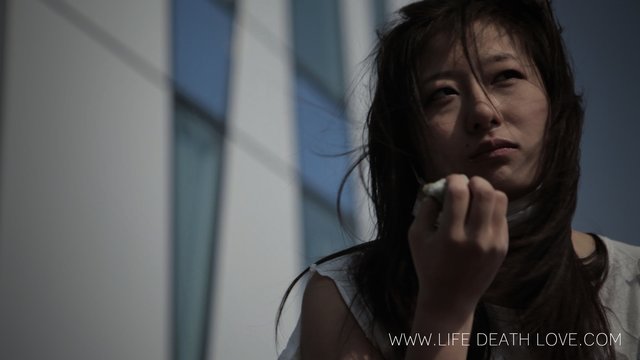 About the project owner

Eric Dinkian has worked as a professional editor since 1999 in TV and also on feature films. Since 2008, he is in charge of the editing section in a French film school. He is also the writer and director of four short films (Kaojikara, Precut Girl, Yukiko and Kore) having received several awards for their orginality and strong thematics. Eric's movies have been screened in such prestigious film festivals as SXSW (Austin, USA), Osian Cinefan (New Delhi, India), ECU (Paris, France), TIFF (Cluj, Romania), Shnit United (Bern, Switzerland), Etrange Festival (Paris, France), CYIFF (Cyprus), FIJR (Granada, Spain). A Story of Life and Death and Love is his first feature film.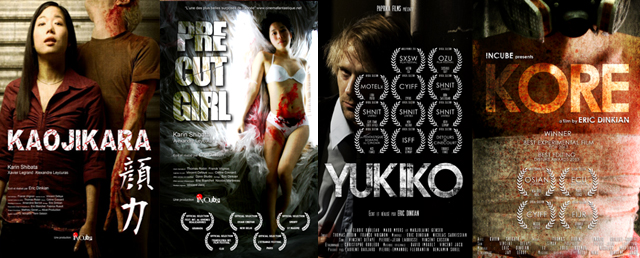 Established in 2011, Along Productions is the fruit of a collaboration born of passion and friendship. After having seated its reputation with a commercial shown at the preview screening of the latest Harry Potter film, the company seeks to develop different bodies of work in the audiovisual media. Living off institutional contracts and production provisions, Along also supports ambitious and promising directors by developing short films and documentaries.
These are the company's first steps into an independent feature film and we are proud to accompany Eric in this great adventure.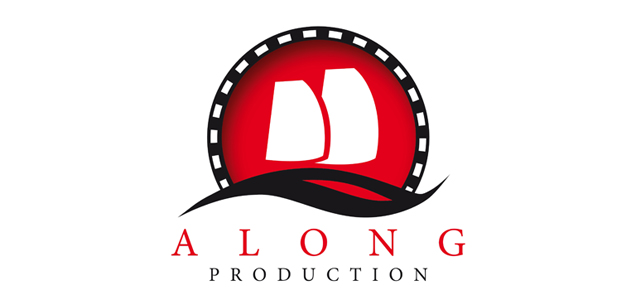 After both having graduated from the International Institute of Image and Sound, Antoine and Arnaud are now head of Along Productions. They have both gained various shooting experiences within several renowned production companies and have decided to pool together their knowledges and desire to create new projects, Antoine as administrator and producer and Arnaud as director and producer. Today, they hope to bring alive these great projects in a humanistic "bon vivant" manner.