Stazma - Shapeshifter 2xLP
First vinyl from Concrete Collage Records !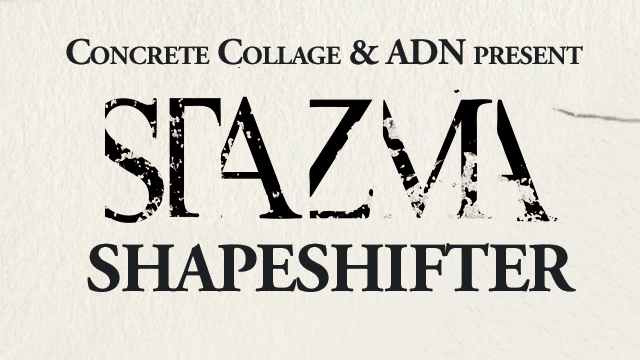 About the project
We, the music label Concrete Collage Records, and the association ADN, would love to create our first vinyl !
To do this, we're asking for your help.
After a little more than one year since the beginning of this adventure, we've chosen to press the first LP from one of the label's managers, Julien Guillot aka Stazma The Junglechrist.
In this first album in more than 10 years of carreer, Stazma offers both a synthesis of his past work, and a research for new experimental horizons.
We're also offering T-Shirts designed by Teddy Ros, the same artist who drew the album cover.
What are the funds for?
Once this first disc is funded, we will be able to re-inject money into the label in order to produce our other artists' projects.
About the project owner
The label Concrete Collage Records is intented to evolve without barriers of musical genres, we're looking to be a platform for the expression of underground artists from all over the world.
We wish to be able to offer them real services such as graphic design for their album covers, mixing and mastering of their tracks and the promotion of their works.
We redistribute 100% of our sales to the artists, and we hope that once this first album hits the wild, it will bring us much occasions to present you a lot more in the future !