SpaceBus France
Purchase and arrange the vehicle as a Spaceship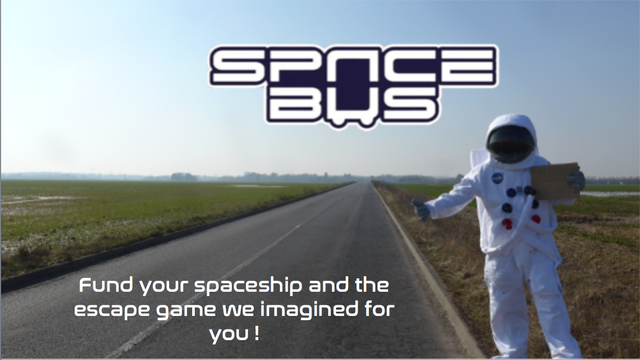 About the project
Become an astronaut for a day thanks to SpaceBus France!
WHAT IS THE SPACEBUS?
Animations on astronomy
Escape Game in a space shuttle
Sky observations
Meetings with astronomers
The SpaceBus comes to meet you in the public squares to make you discover astronomy.
Thanks to a caravan fitted out as a spaceship, everyone will be able to become an astronaut and understand better the Universe! The SpaceBus will crisscross the whole of France, each year in a different region. For the first edition, join us along the Mediterranean coast from July 29 to August 24, 2018!
WHAT ARE OUR OBJECTIVES?
Through this action, we wish to :
Do not hesitate to check out our website for more information :
What are the funds for?
The funds collected during the campaign will be used to finance the shuttle and its development on a spaceship. Here is what we will be able to finance for the different levels:
€600 : Payment of B96 driving licenses to two members of the team to drive the vehicle during the tour
€2,000 : Purchase of an astronaut spacesuit
€5,000 : Purchase of the 

vehicle

€10,000 : Purchase and Arrange the vehicleand construction of the escape game inside
€13,000 :

Purchase, interior arrange and Exterior decoration as a spaceship
€15,600 : All! Acquisition of the vehicle as a whole, of the astronaut combination and payment of B96 driving licenses!
About the project owner
              The non-profit association was created on November 1, 2017 and is composed of 4 people:
Thanks to the association "Les P'tits Cueilleurs d'Etoiles", partner of SpaceBus France, for the loan of the replica of a combination of astronaut.