So Sweet ink
Salon de tatouage sur Saint-Amand-Les-Eaux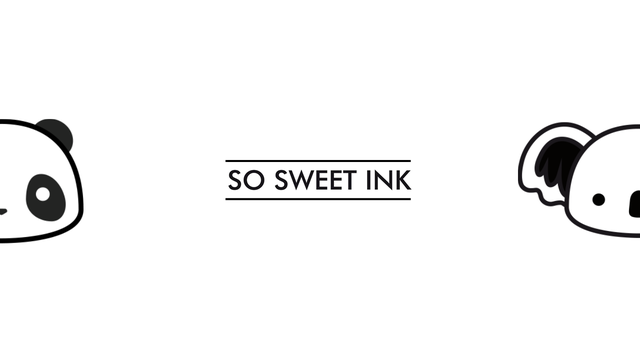 About the project
Bonjour à tous !
Après Dix longues années à en rêver, l'espérer, l'imaginer et après plus de deux ans de travail intensif, de détermination et de motivation. En passant du statut d'autodidacte à apprentit dans un salon, je souhaite enfin me lancer dans cette folle et nouvelle aventure : ouvrir un salon de tatouage !
Grâce à votre aide, je pourrais allier le dessin et le tatouage (qui sont depuis très longtemps une grande passion) et faire de mon rêve une réalité !
En échange, vous aurez ma reconnaissance éternelle ainsi que des petits cadeaux (cf. colonne de droite) afin de vous remercier encore plus !
Afin de fidéliser ma future clientèle, je souhaite proposer dès l'ouverture :
Une offre de lancement de 20% de réduction sur votre premier tatouage* (*hors flashs)
Pour l'ouverture du Salon, venez profiter pendant 2 Semaines, de flash à partir de 30€ !
De 10% de réductions tous les jeudis sur les flash ou projets personnels
De 20% de réduction sur votre carte de fidélité sur votre prochain tatouage par tranche de 50€ de prestations* (*voir conditions au salon)
La mise à disposition de chèques cadeaux
De Flash Day's très régulièrement à petit prix
De Jeux concours et d'Event Days très régulièrement
What are the funds for?
Ce financement va me permettre de :
Pouvoir prendre un local + frais (1 000 euros)
Faire des travaux d'aménagement (600 euros)
Prévoir les frais de marketing (350 euros)
Acheter le matériel et le mobilier nécessaires pour l'élaboration de ce projet. (2 050 euros)
Promouvoir le nom de ce futur salon grâce au bouche à oreille.
Soit un total de : 4 000 euros.
About the project owner
So Sweet Ink c'est une jeune artiste tatoueuse de 28 ans.
Passionnée par le dessin et de tatouages depuis son plus jeune âge, cette jeune artiste à développée avec le temps un style bien à elle.
Elle trouve sa source dans l'univers fantastique et sombre des Disney's et de Tim Burton.
Page Facebook : http://facebook.com/sosweetink
Portfolio instagram : http://instagram.com/so.sweet.ink