SKY MASTERS
L'épopée spatiale de Jack Kirby & Wallace Wood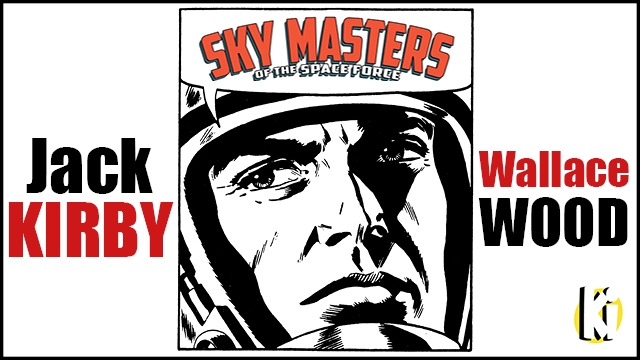 About the project
NEW - Objectif - 220%
le fourreau devient coffret et pourra intégrer le livret "La dernière interview de Jack Kirby"
Déjà débloqué /// tous les bonus sont exclusifs à la campagne !!!!
des pages supplémentaires, un comic-book, 4 Trading Cards, un fac similé
____________________________________________________________________
(Bien sûr, ces strips seront traduits dans la langue de Molière :-) )
What are the funds for?
About the project owner
Salut ! Je suis Mickaël Géreaume de Komics Initiative. Depuis 2017, j'ai lancé plusieurs projets qui ont tous pu se réaliser grâce à votre soutien sur Ulule. En nous soutenant dans nos projets, vous nous aidez à bousculer les lignes via des choix éditoriaux assumés et cohérents ; à réaliser des ouvrages de qualité et ambitieux ; à consolider notre charte éco-responsable (impression en France par un imprimeur français, tirage maîtrisé, distribution dans des réseaux de librairie et anti-Amazon). Parions ensemble sur l'avenir culturel.