[Vinyl Pre-order] - SKANK LAB Chronicles
SAK DUB I - Vampire EP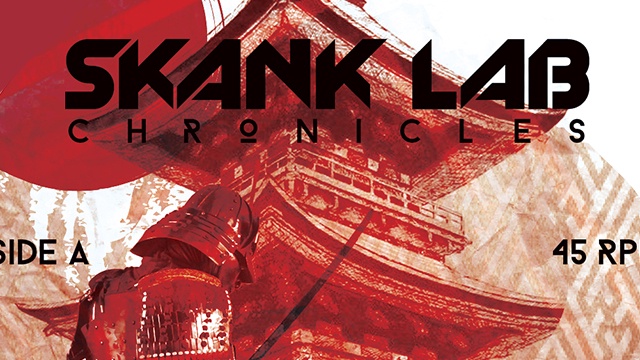 About the project
Le projet Skank Lab est pensé comme un véritable laboratoire musical. Il favorise l'autoproduction, et la création musicale. Il privilégie un lien intime entre l'artiste et son public et est fondé sur une forte synergie scène/disque. Nouvelle sortie 10inch pour notre label, dont vous pouvez écouter ci dessous le teaser.
Skank Lab Records présente ici le retour de la collection "Chronicles" qui avait démarré avec Kandee et iSt3P. Nous nous attaquons aujourd'hui au pays du soleil levant avec SAK DUB I. Retrouvez 2 titres et son dub sur chaque face de ce VAMPIRE EP.
What are the funds for?
Précommande des Vinyls SAK DUB I - Vampire EP
Edition limitée à 500 Exemplaires.
Livraison fin Novembre 2017 (la presse est déjà en cours).
About the project owner
https://www.facebook.com/asso.lacouphene.3?fref=ts
https://www.facebook.com/pages/Skank-Lab/179492365557881?fref=ts
Le projet Skank Lab est porté par l'association l'Acouphène.
L'Acouphène, qu'est ce que c'est ?
CREATEURS DE PARENTHESES SONORES
Née à la fin 2012 de la rencontre entre trois passionnés de bass music (reggae, dub, dubstep, drum n bass, jungle, breakbeat, trap,…), et du double constat qu'il n'existe pas ou très peu d'événements valorisant ce type de musique, et un nombre important d'artistes émergeants au niveau local et national, L'Acouphène est vouée à la production et à la diffusion de ce style . De l'initiative de passionnés à destination de passionés, l'association propose des solutions auditives. Pour lutter contre une culture musicale standardisée conçue pour des oreilles formatées, il n'y a qu'une seule solution, choisir une production loin des majors de l'industrie du disque, choisir de faire confiance à des artistes émergents, choisir la qualité plutôt que la rentabilité !
FAQ
If you still have an unanswered question, feel free to ask the project owner directly.