A factory for social programmer-entrepreneurs
Finance grants for young people from disadvantaged backgrounds at Simplon.co, accelerated training in web and mobile development
About the project
Simplon.co is an accelerated factory for web developers and digital entrepreneurs. It is primarily open to young people from diverse backgrounds, working-class areas, to girls and to project owners of social start-ups, with a compensation if needed.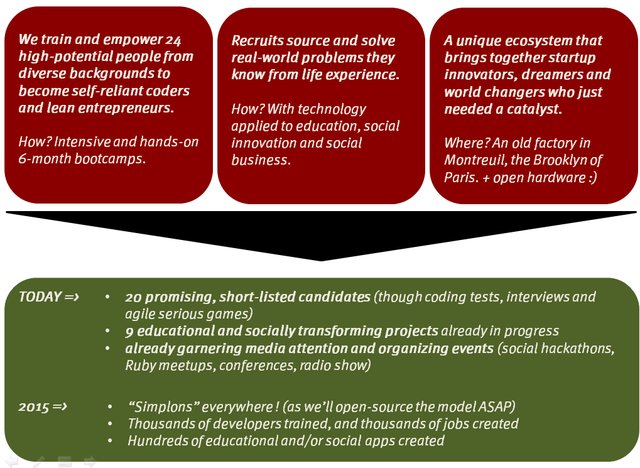 In a few words, Simplon.co empowers people through apprenticeships in web programming to those who have ideas but do not necessarily have the means to realise them.
AN ORIGINAL CONCEPT IN FRANCE
Takes place in Montreuil - a suburb adjacent to Paris on the East, often said to be the "Parisian Brooklyn" :-). (Here is a post for our English-speaking friends with pictures of fabulous Montreuil !)
An innovative and replicable model that will be documented and open-sourced to inspire other towns, other regions, other countries
Applicants, founders and their ecosystem have projects that will also be documented and outsourced for the most of them - edtechs for self-training, setup and education on Raspberry Pis to fight the digital divide, applications to empower people and communies (women notably) in the banlieues and other areas with little access to tech, etc.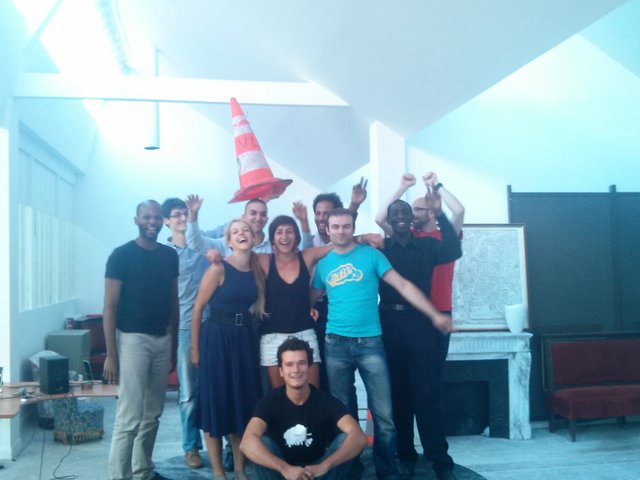 10 of our 24 recruits we've already begun to train voluntarily - funding is crucial for the next steps, but why should we wait for it to start ? :-)
Already 14 projects in the pipeline, among which :
a platform to give informations to underprivilegied high-potential teenagers about the French Great Schools
a platform to put African startup entrepreneurs with French entrepreneurs who originate from the same regions
an app to help the Malian community to optimize their ressources (with vocal functionnalities, to give access to illiterate users)
a training for local associations who have no computer but whom Simplon will offer Raspberry Pis to digitalize their call to projects and collaboration with other structures

Simplon.co combines two complimentary advantages for those who need it the most:
accelerated training (6 months) in I.T programming specifically centered around web applications and mobiles;
an accelerator of digital projects geared towards educative, social and general interests. Applications which can change things up, change the norms, and change the world for the better!
In order to allow young people from working class backgrounds, owners of digital projects that are of general interest and those who are under represented to have free training (or to be be reimboursed) in learning how to develop web/mobile applications and form start-ups which change the world, we need you!

WHY RUBY AND RUBY ON RAILS?
We capitalise on the language of Ruby because it is as powerful as it is accessible to beginners and quickly gives you super powers (to learn more, try here!) It's why a development framework of Ruby and Ruby on Rails has come together around them with a community made up of bootcamps, educational structures and raising awareness of programming apprenticeships. Ruby on Rails are used by Twitter, Groupon, Captain train, Air BnB, Living Social and many other internet players.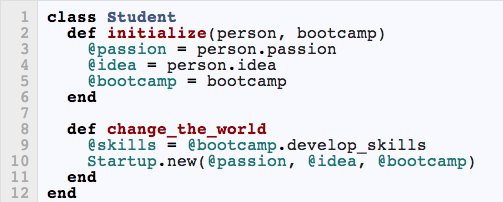 AN INCREDIBLE SPACE FOR WORKING, LEARNING AND CHANGING THE WORLD
Simplon.co is a magical place in Montreuim at Portes de Paris (metro lines 1 and 9 and RER A zone 2): 250m2 under a glass cut roof in an old latex factory that has been transformed in to a studio cinema. We have invested a huge open space into the factory, quiet areas to be alone, a cellar, a kitchen: ideal for working serenely, organising events and allowing for intermingling of companies, developers, civil society, experts, NGO's, collectives)....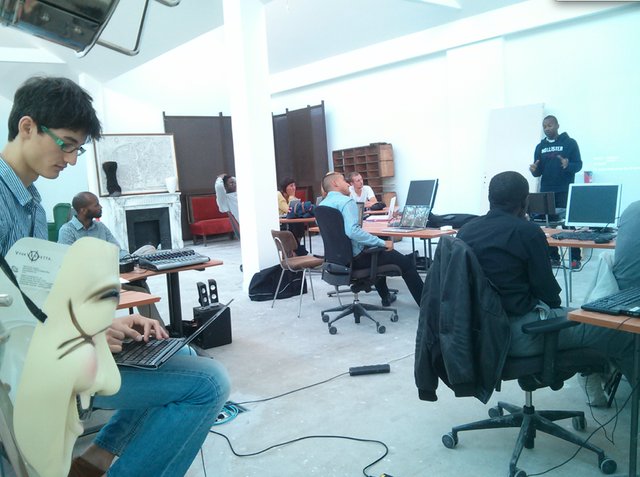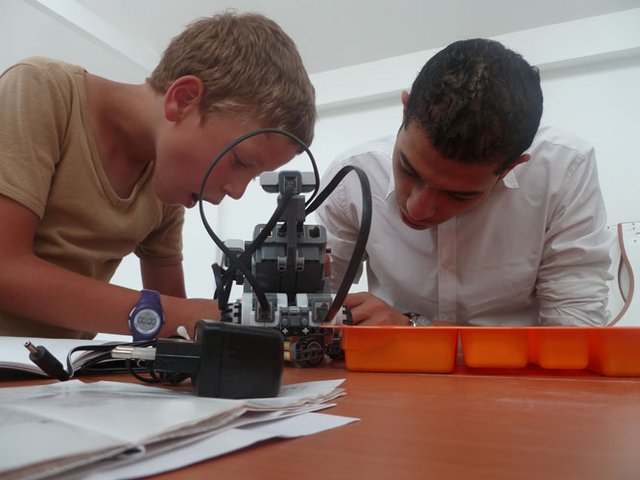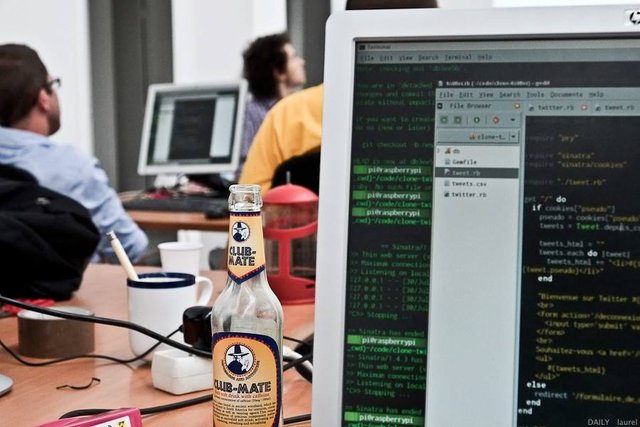 What are the funds for?
Paying those who have been trained or making their training free is one of the main aims of Simplon.co. For this we called on training funds and to co-financing by Pôle Emploi but that doesn't cover everything: we are 5000 euros short per recruit.
The software and internet are everywhere in France but the businesses and project owners sadly lack operational web developers. It's also why we created Simplon.co and decided to appeal to you to help finance the training of three recruits from October 2013 (hoping to go even further).
The collected funds will go towards recruitment and to project owners who do not have the means to pay for training themselves and who have a 'priority' profile (urban zones, grant holders, those who left education early, from diverse backgroundsetc...) or a particularly important project in terms of its social impact, and uniquely to this (not financing of fixed fees).
The people and projects identified as priority and that we have found out about through our partners (ADIE, Club FACE, AFIJ, Phare 93, area associations) and those who are presented to us spontaneously will be presented here as soon as possible (starting from mid-July).

Simplon.co is a social and charity enterprise in its objective, governance and the supervision of its profits- our employees are also moderated and we practice internal re-investment. Our objective is to cover unanswered needs  and to adapt our financial relationships with recruits and the project owners that we encourage in terms of resources (reimboursement, grants, modest contributions or payment of training fees).
About the project owner
Simplon.co is the great ideas of Andrei Vladescu-Olt and Erwan Kezzar alongside Vistor Defontaine and an intiative undertaken with passion by Frédéric Bardeau, Henri Fournet, Nicolas Danet and Alexandre Delamaire.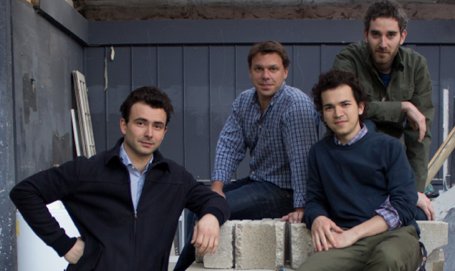 Everyone is convinced that:
everyone can learn the programme and do it!
they are the ones who know the areas most underserved by digital are best placed to identify the needs and problems of the country.
applications which can change the world the lives of people that must as a priority benefit from support.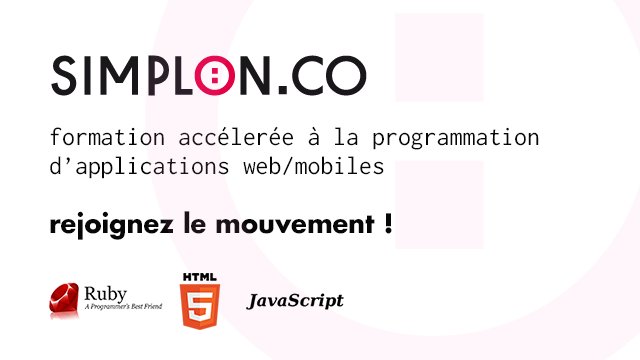 To find out more :
http://simplon.co
http://twitter.com/simplonco
http://www.facebook.com/Simplon.co