SHOW THE JALLIES AU LIVE FACTORY
Parce-que vous le valez bien !!!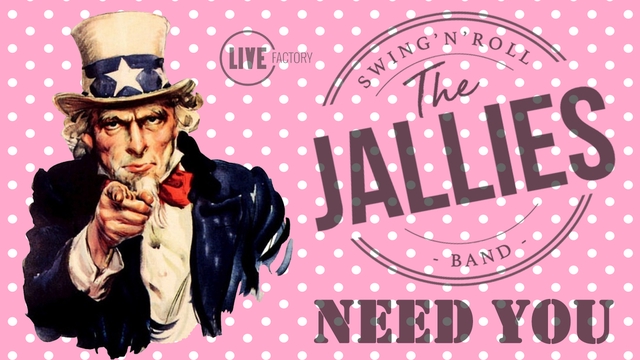 About the project
The Jallies sont fières de vous inviter à participer à leur nouveau concert
(nouveaux morceaux, nouvelle chanteuse, enregistrement son et image, show à l'Américaine quoi ...).
Le concert aura lieu au Live Factory le 27 septembre 2019 à Lieusaint, un coktail de bienvenue vous attendras à l'entrée.
Nous avons besoin de votre soutiens pour ainsi préparer le show.
L'entrée est à 5 € et il n'y a que 80 places disponibles. dépêchez vous !!!
What are the funds for?
Le financement va nous servir à payer les techniciens son et image pour la soirée.
About the project owner