Séjour culturel à Rome
Séjour de fin de cursus universitaire pour des étudiants de Troyes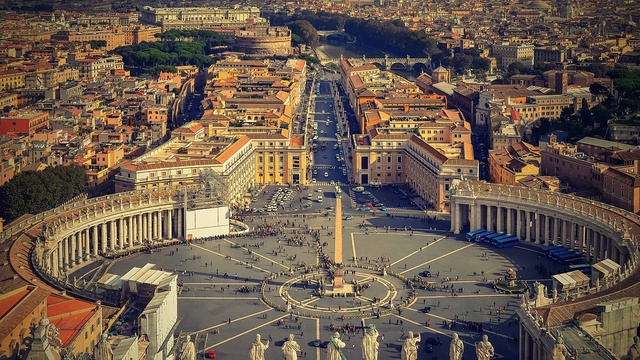 About the project
Bonjour à tous,
Nous sommes un groupe d'une vingtaine d'étudiants en Master Sauvegarde et Valorisation des Patrimoines à L'Université de Reims-Champagne-Ardenne désireux de partir pour un Séjour Culturel à Rome.
Nos vénérables professeurs nous ont si savamment mis l'eau à la bouche qu'à force d'admirer à travers des diaporamas le prestigieux et le magnifique patrimoine romain, nous avons décidé qu'il était temps que nos petits yeux admiratifs les contemplent en vrai.
Pour financer ce voyage, outre la confection de petites gourmandises, nous avons sollicité notre bien-aimée université pour compléter notre tirelire. Cela ne suffit pourtant pas ! Nous nous sommes donc demandé si des internautes enthousiastes auraient envie de partager cette expérience avec nous !
Nous nous sommes bien évidemment concocté un alléchant programme pour ces quatre jours :
Lundi 26 février 2018 : Arrivée tant attendue et découverte de la belle ville de Rome
Mardi 27 février 2018 : Visite du forum et de quelques lieux emblématiques (Fontaine de Trévi, église St-Clemente et St-Paul…)
Mercredi 28 février 2018 : Ce sera au tour des musées du Vatican et de la mythique Chapelle Sixtine !
Nous comptons prolonger cette journée par la découverte de la villa Borghese et de son musée.
Jeudi 1er mars 2018 : Le musée du Capitole nous accueillera le matin avant que nous ne nous émerveillions devant les collections de la bibliothèque Angelica.
Vendredi 2 mars 2018 : Retour à la maison avec des souvenirs pleins la tête !
About the project owner
Athanor est depuis 2002 l'association des étudiants en Licence et Master Sauvegarde et Valorisation des Patrimoines à l'Université de Reims-Champagne-Ardenne sur le campus de Troyes ! 
Athanor aide les étudiants dans la réalisation de leur projet professionel mais on organise aussi des soirées, des ateliers et des événements comme ce séjour à Rome pour nous rassembler ! 
Retrouvez nous sur notre page Facebook : https://www.facebook.com/athanor.troyes
FAQ
If you still have an unanswered question, feel free to ask the project owner directly.