Educational trip to Italy
Comparing different perspectives of the migratory crisis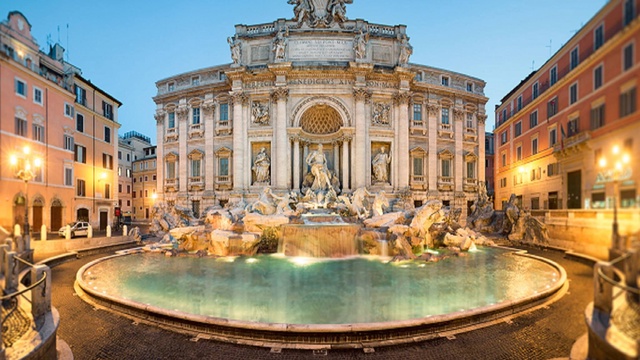 About the project
The students of the Master's degree "International law, Diplomacy and Strategic Negociations" of Paris Sud University need your help ! 
Our general theme for this year's study is focused on the European migratory crisis. As part of our annual professional project, we wish to offer our class the opportunity to travel to Italy in order to undergo an educational and enlightening study (which will take place from the 23rd to the 27th January 2018). Our ambition is to give an in-depth analysis of the European migratory crisis, without limiting ourselves to the legal aspect of this problem.
This project aims to make us, students, mostly specialised in law, aware of the reality of this crisis. For us, it seems essential to grasp the full picture of the humanitarian aspect and citizenship issues that are inherent to this crisis. Because the refugee tragedy involves a multitude of actors with whom we are going to collaborate: from politicians or NGOs, to the greatest academic experts in this field: all are trying to find solutions and take action to deal with this humanitarian disaster that's taking place on our doorstep.
We would like to visit Italy as observers, trained in law, but also and especially as European citizens. For the violence of the migrant crisis is not only a field of study that takes place in our Parisian university: it is a reality on the ground. Therefore we wish to worl alongside those who devote themselves to promoting values ​​of solidarity and cooperation, in order to achieve peaceful coexistence with is essential to the balance of our societies.
We are convinced that this type of project is necessary in the training of competent diplomats, conscientious politicians and/or all legal professions in general, which often require a great deal of theoretical knowledge, as well as field experience. Our lessons are not enough to really understand the essence of the migrants crisis, or grasp the urgency and significance of the work ahead. 
And that is where we need you: we will not be able to get to the heart of the crisis without financial support. The team in charge of this trip is working hard to find the necessary funds, but your help is essential to us in order to carry out this project that we profoundly believe in.
We are looking for funding from the local authorities and the student solidarity fund, but this will not be enough to enable all students from very different social backgrounds to take part in the trip to Italy.
500 euros is the minimum, but doubling or triple that amount would ensure that we can move as much as possible within the country, in the various key locations.
What are the funds for?
First of all, the exact use of the money collected on ulule will be communicated to all those who contributed, in the interests of transparency. An article summarizing this trip written by the journalist of the association will be published, in order to account for the impact of this educational stay, and above all to give a point of view from the Italian coast itself, on the reality of the migratory crisis. It is a way of offering you varied and unprecedented perspectives on this crisis, which is not mentioned in the media.
From 15 euros donated, we will send you a personalized postcard from Rome.
From 30 euros donated, we will send you three of our most beautiful photographs by mail, taken by the photographer of the master's degree.
From 50 euros, we will send you a surprise souvenir from Rome.
From 100 euros, we will send you five of our photos as well as a surprise souvenir.
From 500 euros, we will send you a complete photo album and commented on the different stages of the stay.
Anything you can give will help towards logistics such as transport and housing. 
For 35 people to fly to Rome and back will cost 4000 euros and 4 nights in a hostel will cost 3000 euros. However, we are asking for a minimum of 500 euros because we don't want to take advantage of your generosity. But, of course, if we could surpass this amount it would be amazing !
About the project owner
All five of us are in our 20s and come from different countries, France, Britain, Morocco, and Italy and different educational backgrounds. Some of us have studied law whilst others have been more attracted to social and political sciences. However, we are all interested in international issues and all feel concerned by the humanitarian crisis that's happening on our doorstep!
This is the last year of our studies and we all believe in trying to make the world a better place after we leave university.