Sankta Lucia
Ödland's second album
About the project
Bravo and thanks to everybody, this project was a success. You can fin Galaktoboureko, Ödland's 3rd album here.
You can follow Ödland's news and adventure on the website and facebook.
***************************************************************************************************
Music teaser:
Sankta Lucia
is Ödland's second album. It is european travel, from the greek shores to Lappland's forests. This is an album inspired by a train trip undertaken by Lorenzo Papace. Each song takes its inspirations from the traditional music of the walked lands. The album speaks about Travel, War, Religions,Food, Bazar and Landscapes.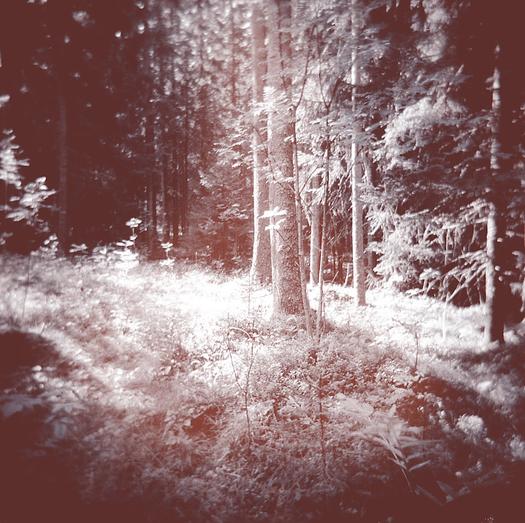 Sankta Lucia is a dream about the old magic world. It is an eclectic project, both historical and sensitive. It will be a digipack cd with around 20 tracks, designed by Lorenzo with great aesthetic consideration. The disc will be pressed in 1000 copies, with a gold box and a booklet with at least 24 sheets.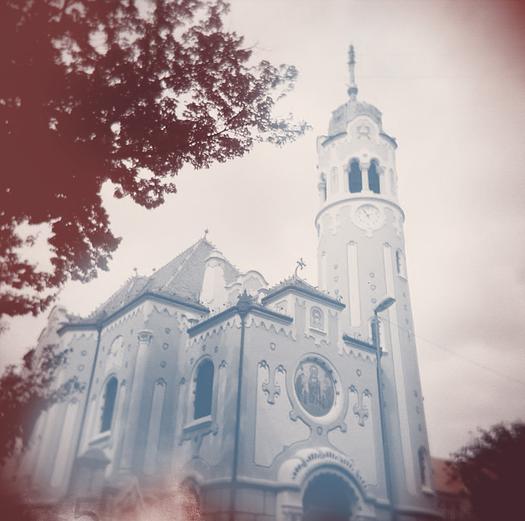 The band takes care of recording and mastering, as well as all the creation of a strong photographic video world. The studio process will be finished in March 2010. In Spring 2010, they will begin the picture works, the graphic design, the photographs and the music videos (at least 3 before and after the release of Sankta Lucia around Fall 2010).
What are the funds for?
2500 euros will finance the discs and digipacks. We always take care of our disc quality. We love beautiful objects, those you appreciate and which allow you to dream... For Sankta Lucia, we will make our digipack in a fine paperboard, and the cover will be gold. It will be sold at around 12€.
2500 euros will help us to produce at least 3 music videos, finance travels, decors and costumes. We are planning to shoot videos in Normandy, Budapest, perhaps in Venice and Sarajevo. One of the videos may be realised in Stop-motion (co-realised with Vincent Pianina like The Queen of Hearts was made). All the filming will be directed by Lorenzo Papace.
The band likes to do everything by itself. All the money will just pay the production costs and won't pay anyone's wages.
About the project owner
The travel which inspired this album.
The band was created on the 13th December 2008 by Lorenzo Papace, author and composer.
Lorenzo called upon Alizée Bingöllü, actress, with whom he already produced some short movies.Alizée is the Ödland voice. Isabelle Royet-Journoud is a photographer, and wished to explore other creation territories. She is playing ukulele and creating sound environments with toys and little things. Léa Bingöllü is a violonist, and was immediatly attracted by Ödland's world.
The band is inspired by the 19th century music, like romantism, russian new classicism and ragtime. Their musical world is so deep that is impossible to define it with a particular name or label. Ödland is an entirely acoustic project, shifted in the numerical era. It is neither traditional nor reactionary. It preaches a return to old things forgotten too quickly by the current music.
Ödland released a first EP, The Caterpillar, in April 2009. This first production was very welcome on the web community and it incited the band to produce their first album Ottocento, released 1st April 2010. The band's network ignores borders, this album is distributed and dispatched by the bandmates themselves to every continent.
Ödland's rapid rise in popularity is explained by a new, poetic and fragile music, and by the pictural world which goes with it. Videos and photographs create a really coherent and sensitive universe, one which is timeless. Their shows bring the same quality; they travel with all their instruments and toys. In July 2010, Ödland organized its own first european tour between London, Liverpool, Manchester, Sheffield, Unna, Duisburg, Erfurt and Paris.
The band is now working on its second album, Sankta Lucia, inspired by Europe and previewed for release in 2011. Artistically and financially free, planning their tours and creating their albums themselves, the band is a pretty piece of independant creation.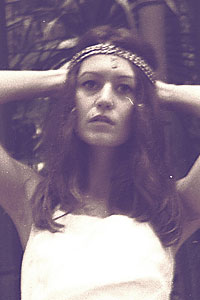 Alizée Bingöllü was born the 18th June 1987. She studied Biology, French, Latin and then Comedy. She is a singer and actress. Her familiarity with the stage allowed her to create magic links with the audience during the shows. Ödland is her first musical project.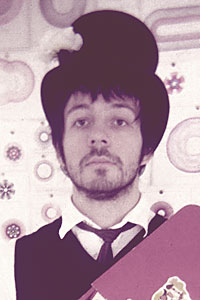 Lorenzo Papace was born the 15th anuary 1986 in Lyon. He studied Mechanics and Electricity then Architecture and Design. He is author, composer, pianist, graphic designer, photographer and film director. He creates the Ödland's musical and graphic world. He started to learn the piano when he was 4 years old.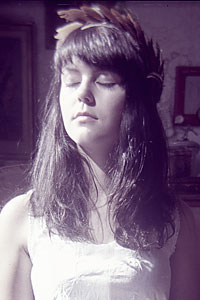 Léa Bingöllü was born the 30th January 1992. She studied French then Music. She is violonist and Alizée's sister. She plays musical saw too.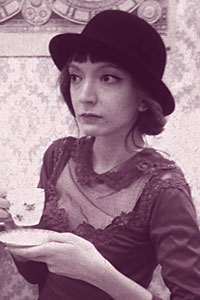 sabelle Royet-Journoud was born the 4th of November 1986. She is a photographer. She learned music with Ödland. She plays ukulele and uses a lot of toys and small objects which enhance the richness of the musical ambiance.