Sancy.White Art
Snow sculpture event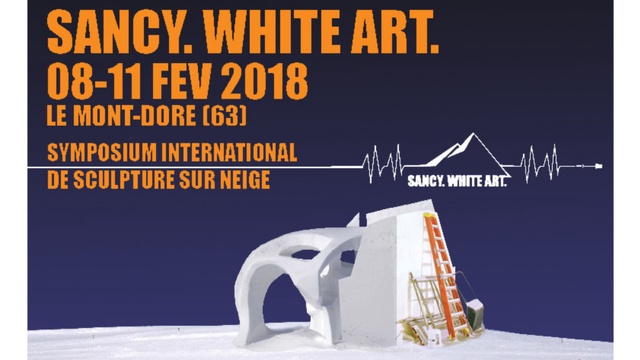 About the project
For the first time in the Sancy mountains!

And the first international symposium of improvised sculpture on snow.

This winter, the Mont-Dore resort will bring artists from France, Europe, the United States and Canada to launch a contemporary festival of snow sculpture in cooperation with our association called Nomad'Art. The sculptures will be carved directly into six large blocks of snow under improvisation conditions. Animations will be planned on the sidelines of the festival where the public will be able to meet the artists and follow the realization of the various projects during the event. They will be able to get in touch with the artists and their work but also to participate in an snow sculpture initiation because the material is soft and makes the sculpture accessible to everyone. A snow bar will be set up to enjoy the festival in a friendly atmosphere.
What are the funds for?
Your participation will be used to pay for the materials needed to build the snow blocks and for the transportation of international artists who are also volunteers.

1500 € is the minimum vital to build the blocks, then you have to pay for transport so do not hesitate to help us as much as you can!

There are nice goodies waiting for you ... if you want some. You can of course donate without ordering a gift. And of course you will be refunded if we cannot reach 1500 €!
About the project owner
Nomad'art is a non-profit organization whose aim is to promote artistic events and its artists either in France like for this event, as well as at the various events where we are invited.