Salaryman Project
In sync with Japan!
About the project
The Book is Published!
order your 2013 Japanese photo-agenda (print or digital) from Bureau d'Etudes Japonaises!
---------------------- 
Happy 2013!
Too early for Christmas presents or New Year's greetings? Think again. By pre-ordering the book or collector set before the Salaryman Project 2013 goes to press, you secure your name in the credits of the book and support an emerging self-published artist at the same time!
-------------
"A fascinating photography project (...) between documentary style street photography and concept art"
Bill Kouwenhoven, HotShoe Magazine UK.
日本語は、こちらです。/ Version française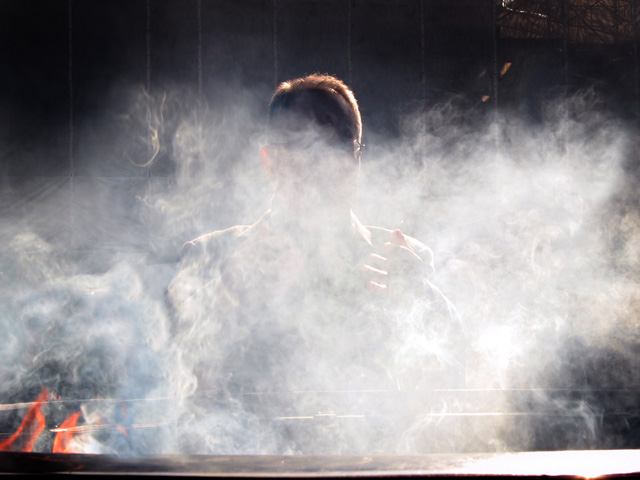 I am delighted to present the Salaryman Project Business Schedule 2013.

In the form of an illustrated weekly planner, this publication delivers the result of 6 years of photographic investigations in the mysterious world of Tokyo's office workers (aka Salarymen). With the cycle of the seasons as a backdrop, the series explores images of masculinity, normality and anonymity in the Japanese capital.

Publications where the Salaryman Project featured:
"Street Photography Now", Thames and Hudson, 2010. By Sophie Howarth and Stephen McLaren. link
"Of Salarymen and Flowers", HotShoe magazine, 2009. Article by Bill Kouwenhoven. PDF
"Obsession of a salaryman otaku", 1000 Words Photography magazine issue 7. Article by Nathalie Belayche. link
"Invisible Photographer Asia" online magazine, interview by Sebastian Song. link

The project has been exhibited internationally (Format Festival, Goethe Institute, Noorderlicht, Visual Arts Gallery Tokyo among others).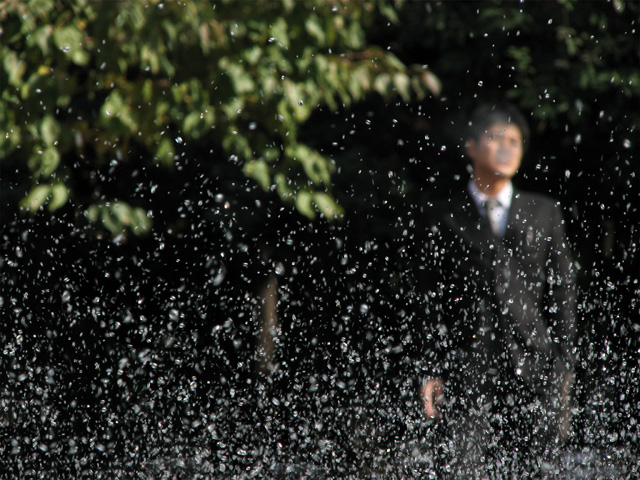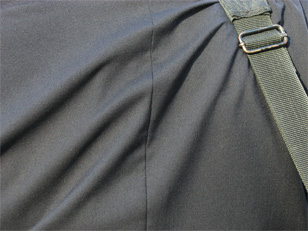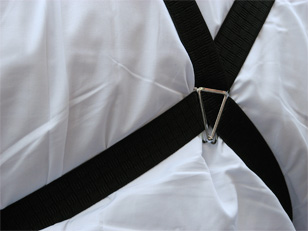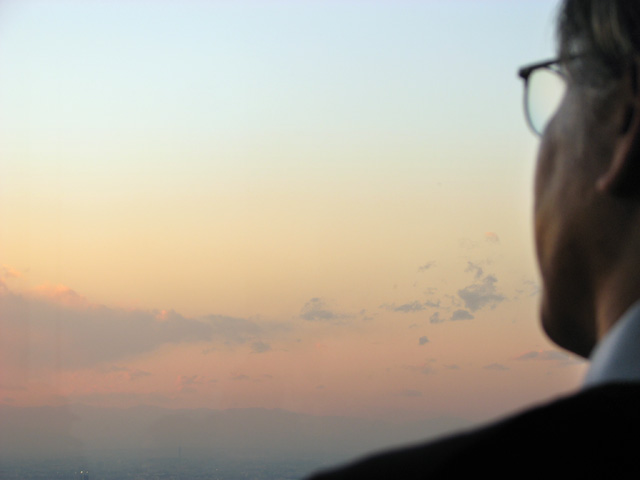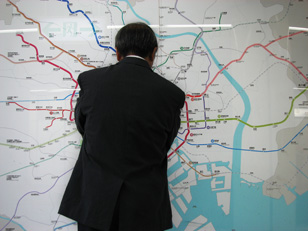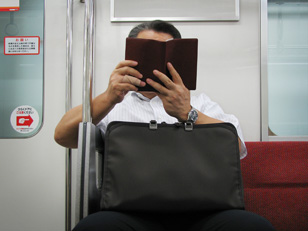 With this crowdfunding campaign, I am looking for financial support to publish this work.
Here is a description of the rewards that I propose to my supporters:

The Slideshow
All supporters will have access to a high resolution (HDTV1080p) downloadable slideshow made of more than 60 photos accompanied with original music.
See the 1 minute teaser at the top of the page.
4/28 update: the slideshow is one of the selected works for the London Festival of Photography prize in the photo-film category. It will be on show in London in June.

The eBook
The book in pdf format, compatible with computers and tablets. On a tablet equipped with a pdf annotation software and a stylus, you can handwrite into the pages. The agenda is at your name.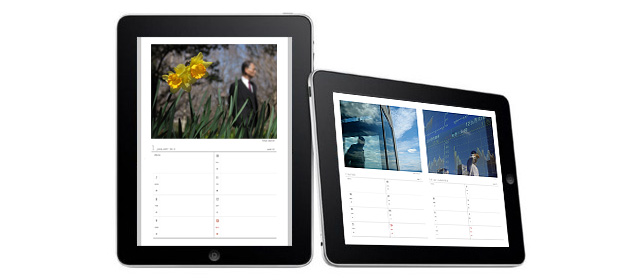 The Book, signed, stamped, and with your name in the credits
Inspired by Japanese schedules designs and their mix of English and Japanese languages, the book lets you experience the world of the Salaryman all year long. You can use it as your regular 2013 agenda and spend a year in sync with Japan. You can also keep it as a collectible.
There will be accompanying text by Bill Kouwenhoven and Kotaro Iizawa, two prominent photo critics who have offered to write about the work.
Click on the photo to see the preview of a few pages.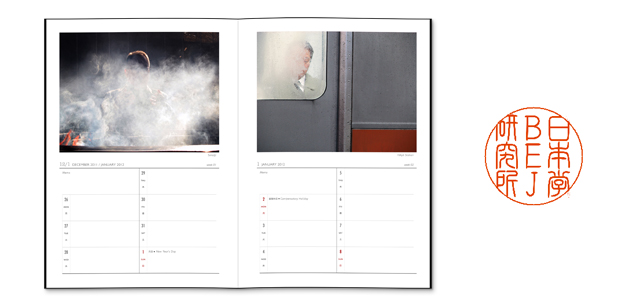 The book is offset printed, contains 64 pages and 53 photos (one photo a week).
Size is Japanese B5 standard (18.2 x 25.7cm or 7.2 x 10.1 inches)
Cover design is not defined yet and will depend on how much I can exceed my presale expectations. Ideally, I would like a passport type, semi-hard cover.
Each book will bear the stamp of my imprint (Bureau d'Etudes Japonaises).

The Book + 2 Limited Edition Prints
The book is signed, stamped and your name appears in the credits (same as above).
Additionally, you can choose one of the following pairs of prints (all 8 photos feature in the book).

the winter pair

the spring pair


the summer pair


the autumn pair




Each print is 15×20 cm (about 6×8 inches) and inkjet printed with archival inks.
Edition size is of 25 copies and 5 artist proofs.
Prints combined with the collector set (see below) are numbered 1~20.
Prints combined with the book+2 prints set are numbered 21~25.

The Collector set
The Salaryman Project 2013 collector set contains:
- A deluxe version of the agenda, in a B5 size 26 holes Japanese binder (pages are hand punched by the artist).
- An extra set of the pages, providing you a fresh version of the work at the end of the year. With the 2 sets, you could also have a wall exhibition of all the pages of the series.
- A unique card of Mécène (patron) of the works of Bureau d'Etudes Japonaises. The card, in French and Japanese, is at your name or at the name of your organization and fits perfectly into the binder.
- A set of 8 limited edition prints illustrating the 4 seasons of the salaryman (see details above, in "The Prints" chapter.)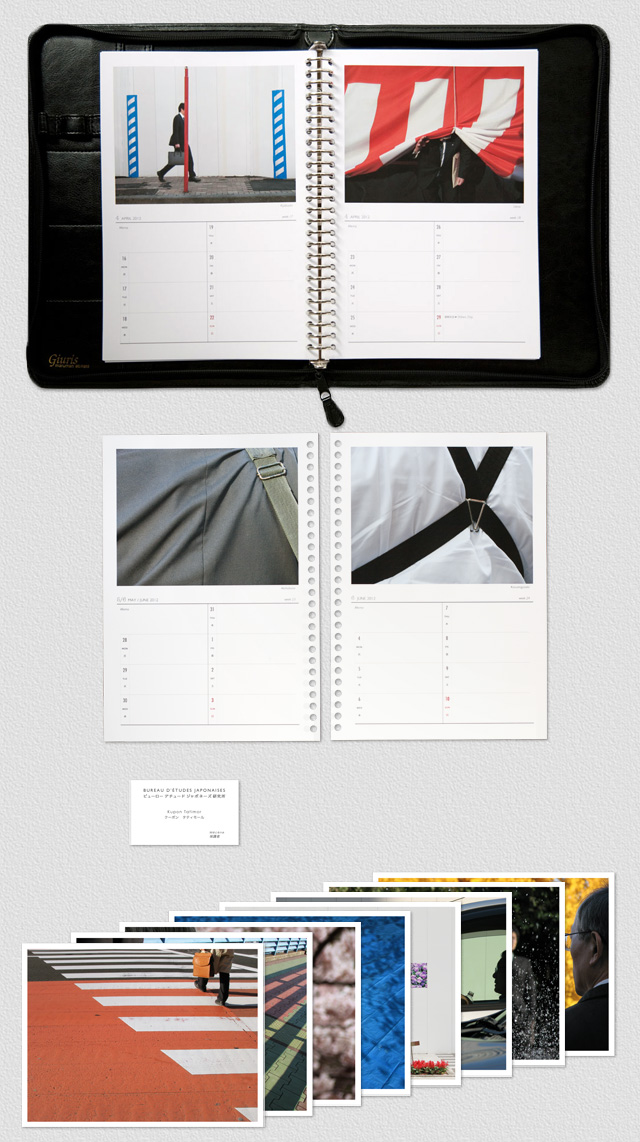 The Collector set comes in a limited Edition of 20 (+5 artist proofs). Only the first 10 sets (numbered 1~10) are available at this price through this crowdfunding campaign.
What are the funds for?
Important: if the project doesn't reach it's goal, you are not charged and your pledge is cancelled.
Printing:
Total cost is 7000 euros, that I plan to cover with this campaign's funds, personal savings and a loan. Exceeding my 3300 euros goal would reduce my loan.
The book will be offset printed in an edition of 1000 copies by Daishinsha in Osaka, Japan. By maintaining high quality standards, Daishinsha has a strong following among photography book publishers. Also, printing locally will allow me to see the process and get an invaluable experience that will help me to grow as a self publisher. I can't wait to benefit from their expertise!

Shipping costs
International orders will be sent with EMS Japan because they have a tracking service. To make the book more available to my far away supporters, I'll ask for a voluntarily shipping fee starting at around 60% of the actual EMS costs(package will be in the "up to 500g" range). If you can pay 100%, please do so, if you can't, I will provide the difference with money I will earn in the summer after the printing costs are paid for. This voluntarily shipping fee only applies to the book reward (not to the book & prints combinations).
The best way to avoid spending your precious financial support on shipping costs is to group order with your friends!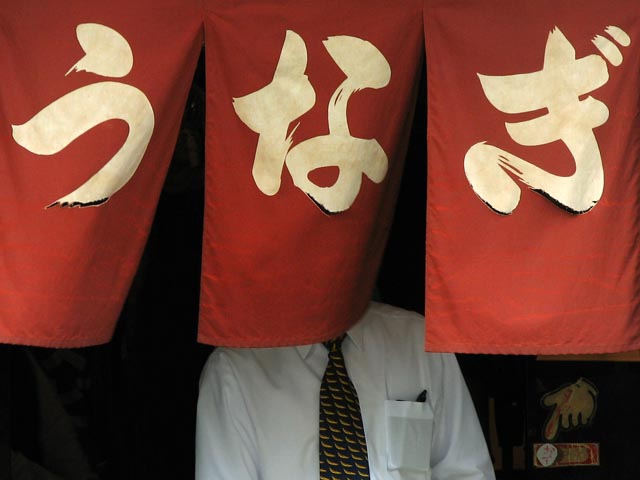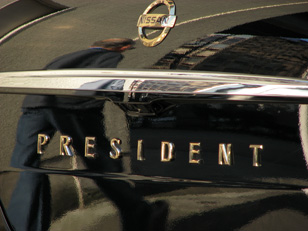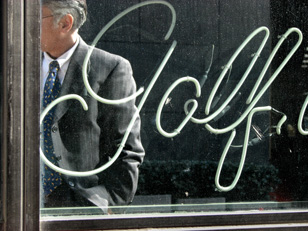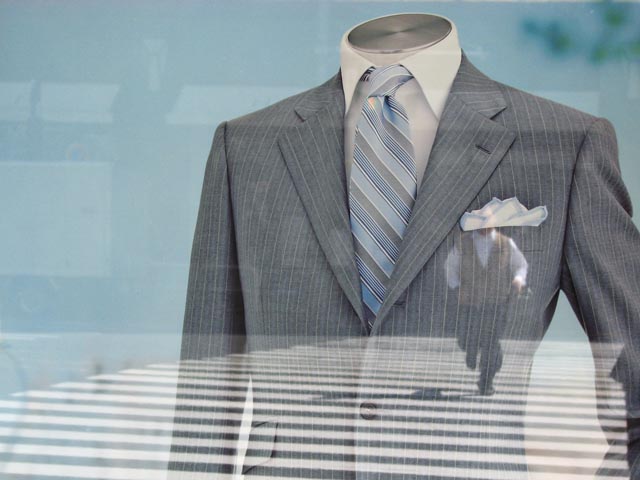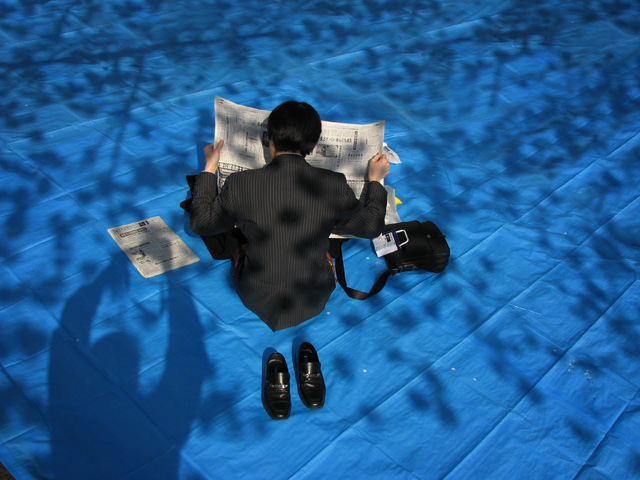 About the project owner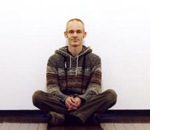 In 2006, after a 20 years career as a record engineer in Paris, I discovered photography during a stay in Japan and never came back. As soon as I graduated from the photo department of Tokyo Visual Arts, my original approach to street photography was recognised internationally.
(profile photo by Atsuya Horii)
In 2011, I established the improbable Bureau d'Etudes Japonaises research center, where a certain image of corporate Japan meets the charms of French academicism. Please have a look!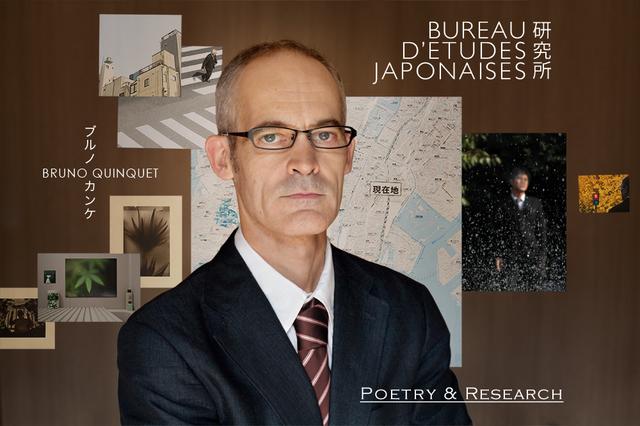 A word from the director:
"With this self portrait as the Director of Bureau d'Etudes Japonaises, I try to picture myself as a visual poet trapped into the body of an expat top executive.
Because of its connection with reality, photography is a very ambiguous medium among the visual arts. I like this ambiguity and try to play with it in my work and in my statements about the work. Is it real? Are the photos staged or candid? Is it a documentary, a fiction, or a joke?
Even though this taste for ambiguity came very naturally to me, I realized that it's an open door for people to project themselves more freely into my images, and make their own story."

"Over a cup of tea with Bruno Quinquet": an informal Q&A on Troika Editions website.
Help Bureau d'Etudes Japonaises becoming an original voice in the world of self publishing!
Like it or not, Bureau d'Etudes Japonaises is on Facebook.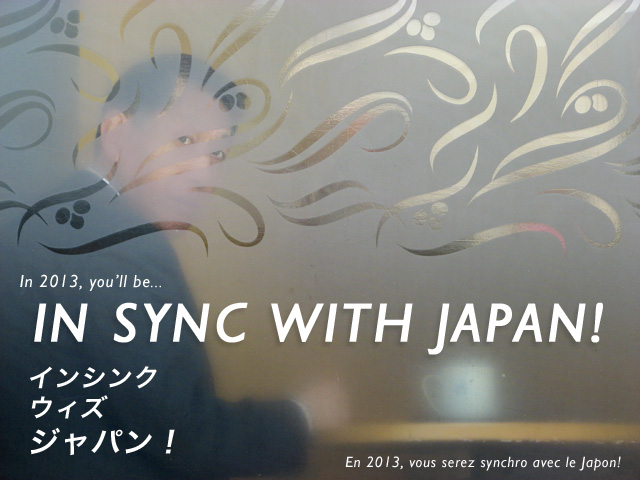 THIS IS THE END OF THE PRESENTATION IN ENGLISH. INFORMATION IN JAPANESE FOLLOWS.

Back to page top.

※ このサイトで実際にプロジェクトを支援していただく際には、 英語・仏語でプロセスを進めることができます。あるいは、日本語での手続きを希望される方は、プロジェクトオーナーのpaypalアカウントへ直接払うことで支援することができます。
プロジェクトオーナーへのメッセージ をご利用ください。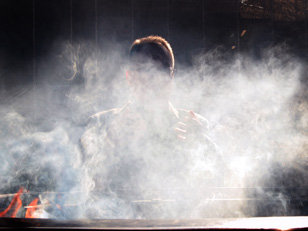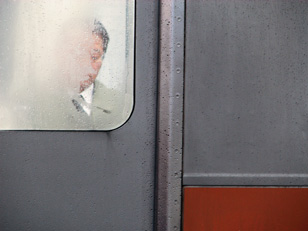 6年前から撮り始めて、国内外にて発表したサラリーマンプロジェクトという作品を写真集として出版します。
サラリーマンプロジェクトは、東京のオフェィスワーカーを捉えた観察記録です。このシリーズでは、
季節の移り変わりをバックにした東京の男性会社員を写すことで,企業社会という不思議な空間における男性性を表現しようとしています。
印刷代の一部を募るため、このクラウドファウンディングキャンペーンを実施します。
「クラウドファウンディング」とは何か。

支援者へのプレゼント
3,300ユーロ(約350,000円)のゴールに達しないと、全部のお金は支援者に戻ります。
5ユーロ(約525円)を支援すると、写真60枚以上+オリジナル音楽で作られた高画質スライドショーをダウンロードできます。ページのトップの見本へ。
10ユーロ(約1,050円)を支援すると
、パソコンやタブレットなどで開けるpdfをプレゼント。ノートが取れるタッチペンが使えるpdf readerソフトで、電子手帳になります。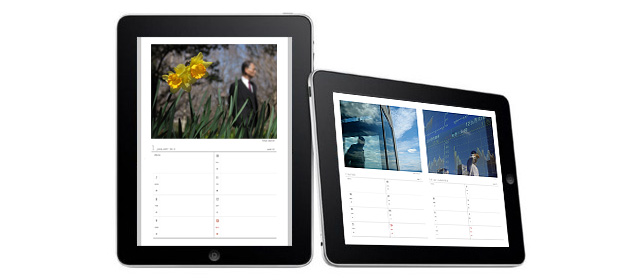 30ユーロ(約3,150円)を支援すると、サイン入りの写真集をプレゼント。最後のページに支援者の名前をプリントします(限定100人)。サラリーマンの世界を表現するため,写真集は2013年の手帳の形にしました。是非使って下さい!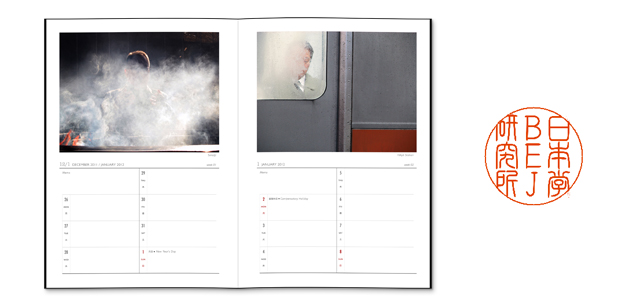 サイズB5、64頁、写真53枚、オフセット印刷。
写真評論家飯沢耕太郎氏とビル・コウヴェンホヴェン氏に書いて頂いた紹介文がついています。
本のプレビューへ。(カバーデザインは,未定)
日本の配送料は3.5ユーロ(約350円)。

80ユーロ(約8,400円)を支援すると、「写真集+オリジナル限定プリント2枚セット」をプレゼント。
写真集(前述参照)。
限定プリントは、冬、春,夏,秋のペアから選べます。(プリントサイズは15×20 cm)。
日本の配送料は5ユーロ(約500円)。

Winter



Spring



Summer



Autumn



300ユーロ(約31,500円)を支援すると、「ザコレクターセット」をプレゼント!
B5サイズ64頁バインダー / 64頁リフィル / 限定プリント8枚 / 後援者カード
取り替え用の64頁リフィルがあるので,手帳を使った後も、写真集として保存することができます。また、一枚ずつ壁に飾ることもできます。
日本の配送料は10ユーロ(約1000円)。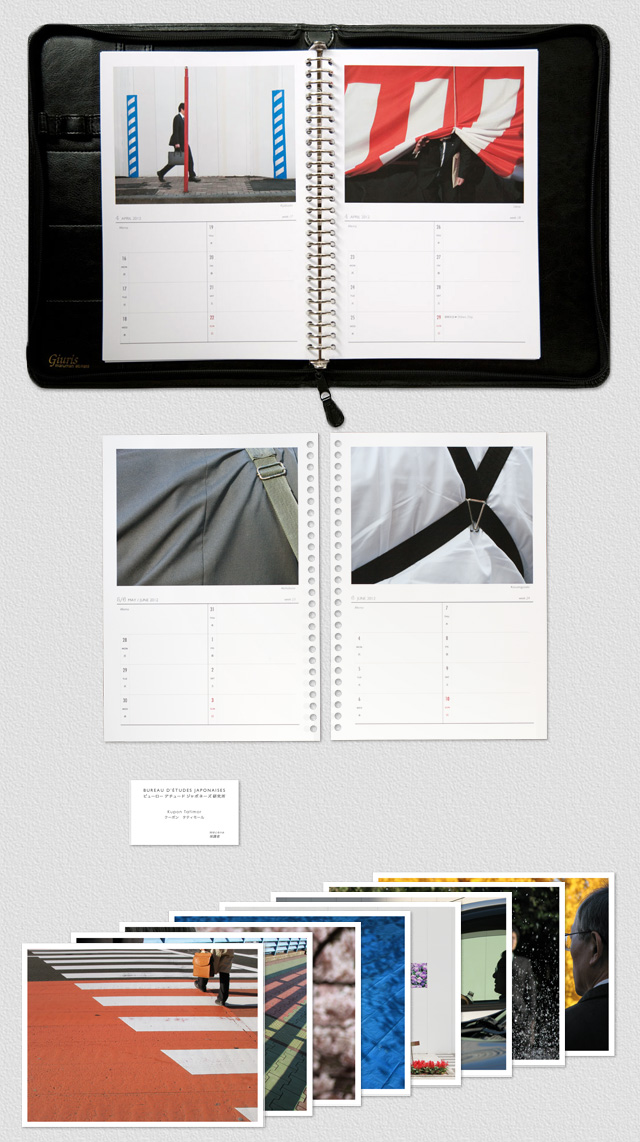 プロジェクトオーナーについて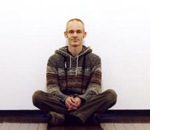 フランス生まれ、2005年から東京に住んでいるブルノ・カンケです。フランスでレコードエンジニアとして働いた後、日本で写真を撮り始めて、東京ビジュアルアーツで学びました。
プロファイル写真by堀井亜都夜。
卒業後アーティストビザを取得し、現在は東京で作品を作り続けています。日本の企業風土とフランスの洒落っ気を合わせた"ビューロー・デチュード・ジャポネーズ(日本学研究所)"というもっともらしい名前の研究所を設立しました。これからも自らその所長として頑張って行くつもりです。私のHPを是非ご覧下さい!(写真:エグゼクティブ自画像)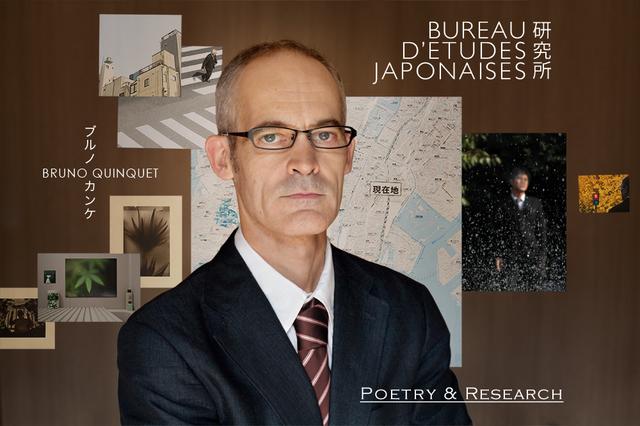 皆様から集めた支援金の使い方
印刷代は総額約700,000円になります。大阪の大伸社印刷会社にプリントを頼みます。内訳は、目標支援金+自己資金+ローン。
プロジェクトについて質問がある時は、プロジェクトオーナーにメッセージで聞くことができます。
ページのトップへ