SailorMoon Fanbook (ENG)
A Very SailorMoon Fanbook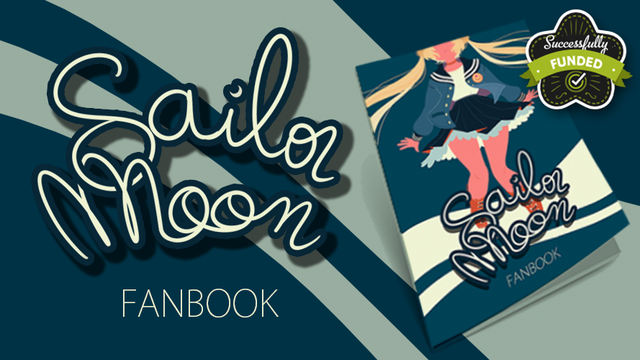 About the project
>> Version Française par ici! <<
Hello everyone, Aadorah here !
As you'll see in this presentation, I'm here to propose you to fund a collective project, gathering many talented artists. (the complete list can be found a te bottom of this page)
I've been setting up this fanbook project dedicated to the SailorMoon universe and characters for a few months now.
• "But, why SailorMoon ?"
Simply because i'm a huge fan since childhood, and I noticed that the nostalgia linked to this serie inspired a lot of people to gather, discuss, share and make fanarts. As a huge fan of collaborative fanzines and fanbook myself, I was eager to try this sort of project and excited just picturing the final product in my head. I then started to contact artists with various styles and universes, in order to showcase their talents and unique visions on the sailormoon universe.

I can't emphasise enough how happy I am to have been able to get so many contributions

• "Sooo... How is it in the inside ?"

The final product will be launched as an A5 book gathering more than 100 pages of illustrations, strips and sketches, all of them with SailorMoon as a main theme.
A beautiful object, I'm hoping !

____________________________________________
If you are curious, you can see previews of the illustations in the following link :
____________________________________________
What are the funds for?
All the money gathered will help to :
Print the fanbook
Printing and crafting all the counterparts
Shipping the prizes and counterparts without charging extra money for the shipping
All the profits will be used to fund a following project
 Disclaimer : I'd like to insist that my main goal with this fanbook is not maximum profits and money gain, but rather to pay a tribute, an hommage, to the universe and to the characters created by Naoko Takeuchi
If the funding exceed 100%, which is quite a victory in itself, I planned a few extras gifts in addition to the existing counterparts:

•  700 € •
Cat stickers available for all the backers (in all packs)
•  800 € •
Mystery stickers added for all the backers (in all packs)
•  900 € •
An extra card offered to all the backers (in all packs)
A chance to participate to a lottery and to win an A5 original (available to the 5-25 dollars backers, up to 5 winners)    
•  1000 € •
A chance to participate to a lottery and to win an A4 original (available to the 18-25 dollars backers,up to 3 winners)
• 2000€ •
A chance to participate to a lottery and to win an illustrated Mug (free choice end up to 3 winners)
• 2500€ •
Mirrors (free choice) available for to the 12 dollars backers.
A chance to participate to a lottery and to win an illustrated ToteBag (free choice and up to 3 winners)
• 3000€ •
• A chance to participate to a lottery and to win a Framed Print A3 (free choice, only one winner)

List of artists for the original drawings:
(Arnaud Lehue, Puck, Miss Pepper Cat, Melow, Aadorah, Haru Chizz, Robynn, Renartic, Ayaluna, Trèfle, Milky, Kamyeuuh)
About the project owner