Rock n roll Over
Feature / Rockumentary
About the project
Synopsis  
London, at the end of the 70s.Whilst watching a debate about hard rock on the TV, Livja learns with furious jealousy that Clara, her former childhood friend who she had always considered as mediocre, is at the peak of success and with her group "Giallo Queens" is going to give a hard rock concert tonight at "chateau Phoebus", the media-friendly complex owned by Mr Phoebus, a rich and mysterious agent.

Despite her ambivalent feelings, or perhaps because of them, Livja ends up going to the concert after having wandered around the town.
She is stung by another pang of jealousy when she spots a poster of Clara. A little later, passing near the artists' entrance where fans congregate, Livja is selected to join the stars backstage.
And so begins a desperate attempt to earn the 5 minutes of fame that she believes she deserves...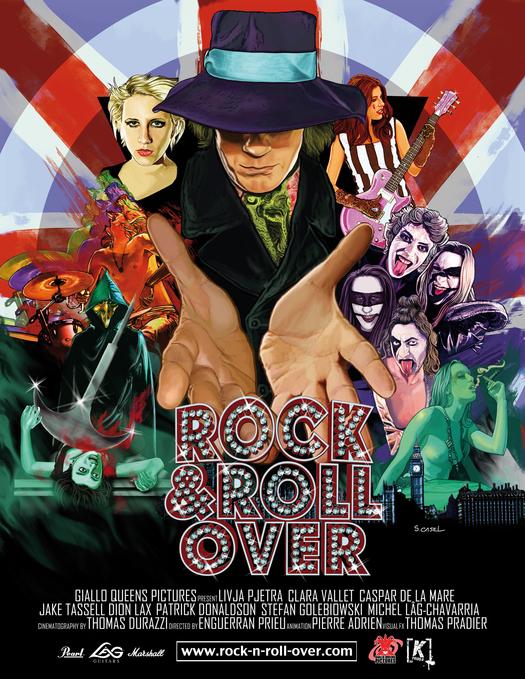 Rock'n Roll Over is an independent, unique project.
Directed between Montpellier and London, this film tells the story of the mysterious 70s group Giallo Queens, who appeared only on a hidden scene and who no one knows much about.

Who are they? Why weren't they well known? Why did they  Pourquoi font ils des fausses exécutions sur scènes?
The "Rock n roll Over" project will certainly provide you with these answers.

The project consists of 2 parts:
Acte I: a long film of 73 minutes, which mixes psychedelic fiction and true stories.
Acte II: a 15minute "rockumentary" about the Giallo Queens, in which several people from the rock/metal industry are interviewed about this strange group.
Here's a little teaser:
The cast
The story and the characters

The characters

The two main characters Livja and Clara, are two young Italian women. 
Livja, ambitious, is embittered by her failures. She is prepared to do anything to succeed, to stand out.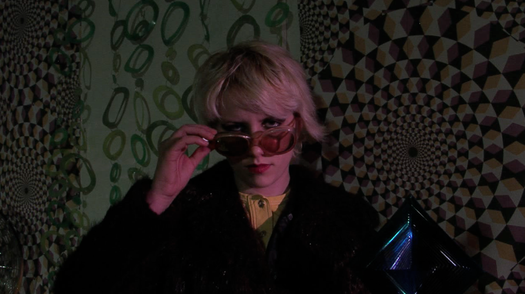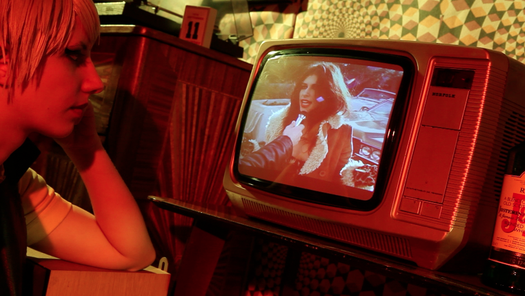 Clara possesses less volition, she is more sincere in her friendship. She lives a fairytale with the success of her Rock'n Roll group.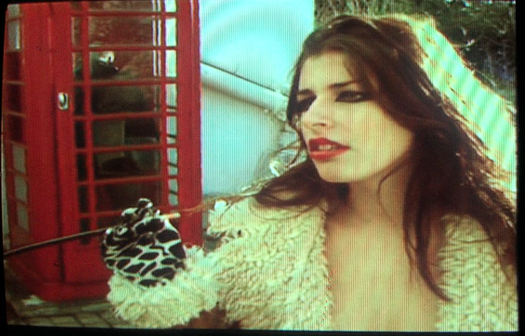 Mr. Phoebus is Clara's agent who owns a powerful record company. Unreal, Faustien, he is a refined manipulator who is trying to create a new type of artist.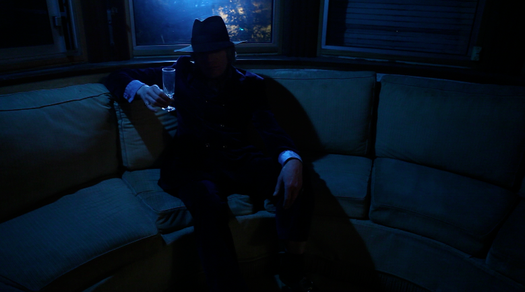 1 The "giallo" is an exploitation film, principally Italian, somewhere between detective, terror, fantasy and erotic film.

Its name means a detective novel in Italian.

What are the funds for?
The funds collected will pay for the post-production of Act I (dubbing, special effects, animation...), but primarily for the creation of the documentary:
-Filming and reconstruction of 70s concerts
-Interviewing some rock star
-Purchase of image reproduction rights
-Transport costs for different interviews (notably in England).
-Promotion and inscription to different national and international festivals.
About the project owner
I am Enguerran PRIEU, a 24 year old musician and director who has been working on this colossal project for two years now.
I would like to teach people about a culture that isn't necessarily theirs, and which for me is a passion.
J'aimerais sensibiliser les jeunes spectateurs à une culture qui n'est pas forcément la leur - puisque pas d'actualité -, et qui pour moi est une passion.
Feel free to check me out on imdb:
http://www.imdb.com/name/nm3242917/
The Hellfest 2010, documentary that I co-directed:
Cette section sera prochainement mise à jour
FAQ
If you still have an unanswered question, feel free to ask the project owner directly.