River City Marketplace Creative Women Scholarship
A mentorship and business development program for female makers and entrepreneurs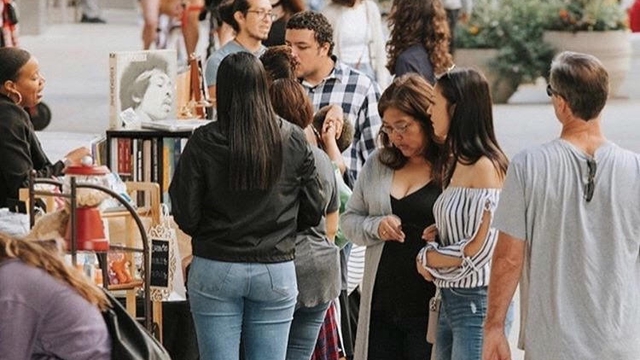 About the project
River City Marketplace ("RCMP") is a community-oriented creative business that is woman-owned, fully staffed by women, and connects the Sacramento community to 900+ vendors, comprised of at least 90% women. Every RCMP event not only provides the city with access to high-end local goods but also serves as a hub for aspiring businesswomen to network, share ideas, and motivate one another.
One of the most challenging aspects of building a business for individual makers and solopreneurs is the prohibitive cost of establishing a brand. Graphic design, marketing strategy, and business administration become barriers to too many talented creators and entrepreneurs, causing their business ventures to fizzle where they should shine.
That's why we're launching a scholarship program to elevate new and emerging female creatives and help them achieve their next level of success.
This project is completely contained and sustained by the Sacramento community and will therefore stimulate the local economy while providing access to professional development within the creative industry.
What are the funds for?
By leveraging our vast network of creative and business professionals, the scholarship recipient will receive three months of free professional services including:
Business coaching
Professional brand photography
Establishing a social media presence and mentorship on organic engagement
A branding suite with all necessary digital assets for marketing
Free vendor booth at 12 River City Marketplace events
The opportunity to sell in the River City Marketplace brick and mortar store
About the project owner
My company, River City Marketplace ("RCMP"), connects community with creatives by providing innovative opportunities for the public to shop small, shop local, and support the creative economy. We provide an elevated platform for small, hardworking artists and locally owned businesses to display and sell their work directly to the community.
I am native to Sacramento but have lived and visited many cities around the US. I love this city and I am excited about the amount of potential within the community, just waiting to be released. My vision is to transform Sacramento from its core as a cultural "sleeping giant" into a financially sustainable thriving creative economy and a regional epicenter for unique artisan shopping opportunities for visitors from around the country.