RESTAURATION MOULIN PIDOUX
HALLINES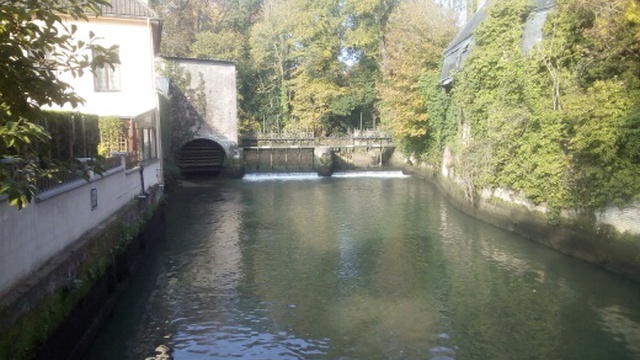 About the project
Nous avons acquis un Moulin Hydraulique en février 2016. L'ensemble du patrimoine est a restauré (ROUE 6,60 X5 M, Bâtiment, Passerelles, Vannages...). Nous sommes actuellement dans la phase de démontage, ponçage et mise en peinture de l'ossature en fonte de la roue et passerelle. Nous ne pouvons laisser se délabrer un tel patrimoine. Nous sommes tombés sous le charme de cet endroit et de son histoire. Construit vers 1470 notre Moulin appartenait à l'industrie papetiere. Il a également servi à la production d'Electricité lors de la seconde guerre Mondiale. Le Moulin est également visible de la voie publique, il attire l'attention de bon nombre de personnes lors de simple promenades, randonnées organisées, rallyes touristiques..
What are the funds for?
Le financement contribuera à la restauration de notre moulin et ses vannages : achat du bois (420m2 pour la roue et 30m2 pour le vannage, le tout en Azobé), fer, peinture. Le but final étant de le remettre en activité en produisant l'energie la plus propre qu'il soit : l'hydroelectricité. Nous avons démarré les travaux de rénovation nettoyage du canal d'amné (10M3 de boue), démontage planches de la roue et nettoyage de l'ossature, démontage et remontage grille, démontage passerelle....
About the project owner
Mon conjoint (Vivien) et moi-même (Mélanie) renovons seuls ce patrimoine en plus de notre activité professionnelle prenante. Après une carrière de 12 années dans le domaine de l'Electricité, Vivien exerce le métier de Sapeur Pompier Professionnel depuis 2011 (aupravant volontaire depuis 2005) . De mon côté, j'exerce dans le domaine de l'insertion professionnelle depuis 2006 ainsi qu'une activité de sapeur Pompier Volontaire. Nous sommes tombés sous le charme de ce bel ouvrage. A l'époque où les admnistrations décident de détruire ce type de patrimoine non entretenu ou abandonné ; nous nous battons, mon conjoint et moi-même, pour redonner vie à ce moulin. https://www.facebook.com/moulin.pidoux
FAQ
If you still have an unanswered question, feel free to ask the project owner directly.