Respire - le déodorant sain !
Le déodorant qui prend soin de nous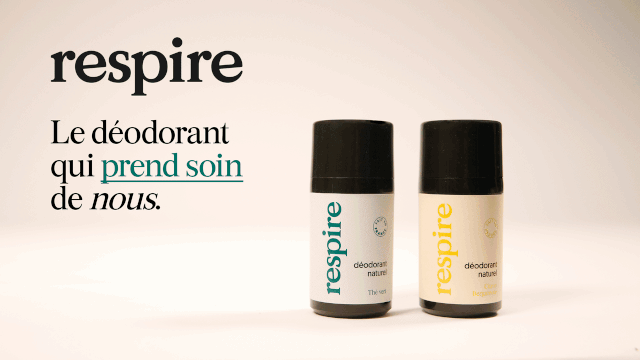 About the project
Pour ceux qui n'ont pas eu le temps de participer à la campagne, vous pouvez commander votre déodorant sur notre site temporaire www.respirenaturel.fr !
Nous souhaitons chaleureusement remercier les entreprises qui partagent nos valeurs et ont décidé de nous soutenir à travers les contreparties des coffrets en édition limitée.
Aussi, ce projet ne serait pas là sans l'accompagnement de plusieurs personnes clés : mon associé Thomas, Véronique et son équipe pour l'élaboration de la formule, Caroline Fourier pour le design de Respire, Thien Le Van pour la vidéo, Laurent pour les photos, et bien sûr, les membres du Respire Club et nos proches qui nous ont aidés et challengés !
À bientôt et merci de votre soutien !
What are the funds for?