The new RADIOM
Your favorite radio gets a new haircut !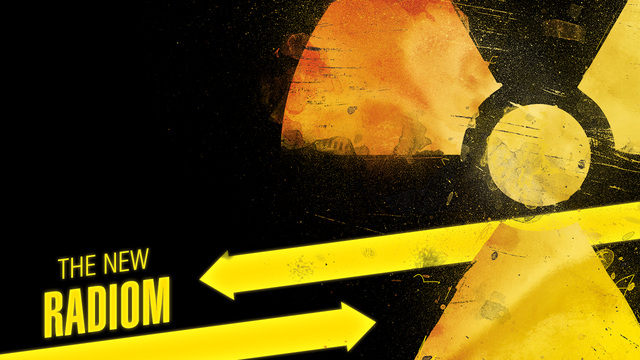 About the project
A bit of history.
Aaaah the RADIOM project! It's a radio station, created by and for students in 2006, and of course, it changed a lot since then. From the beginning, it's been open to an audience and a team that does not only feed with cereals or wake up at night: RADIOM is constantly looking for new ideas to try to make a radio like nowhere else.

This microphone is ten years old. Let it rest.
The project is about moving out. This big movement we've been all about lately, and gives us the occasion to fit into a much larger project: the "Pôle Territorial de Coopération Économique" called "Les Ateliers" in Castres.

Artist view of Les Ateliers. Funny, it's actually pretty accurate!
We're getting involved in a beautiful adventure where we're going to discover and make you discover incredible people and unprecedented initiatives around this amazing place. This adventure, and the new episode it means has a cost, and we need your help to fund it.
Thanks to you, we're going to start a new life in the best possible conditions, with all the odds on our side! We count on you!
You can follow all the silly things we publish all day long on our website : RADIOM.fr, but also on Facebook and Twitter !
What are the funds for?
Moving out is exciting, thrilling. It's a new life beginning, a way to fill a new existence. Today for RADIOM, it's almost the same: a decisive turn in ten years of existence. We don't forget our good memories, and prepare for a giant leap: we're moving out!
Of course, we have to plan everything: how we'll arrange things, including Uncle Alfred's framed portrait, furniture, flower wallpapers and curtain rods.
And it's now or never for conceiving and adapting furniture to our new environment, but also giving a fresh look some pieces of radio hardware that faced many mouths, wiped litres of saliva, vibrated under thousands of – sometimes dirty – hands. It had its time, and deserves retirement.
Next thing is the new hardware that we're going to buy thanks to your help. Strong, performant microphones and headphones, brand new cabling, computer parts, lightings, glitter, love... A lotta love.
In detail.
Let's use steps, and focus on three main elements.
First of all, radio is all about voice. Beautiful, sensual, hoarse... it has to be hi-fi, and adapt to any sensitivity. That's why a special kind of transducer was invented, called the "microphone". As many as needed to fill the studiom with passionate speakers, that's the first goal of our fundraising:
Even with many microphones, an key element in a radio station studio is the mixing console! Expert fingers touch it all the time, it mixes all the sounds coming from the different parts of the studiom: speakers voices, ambient beds, sweepers or even live concert audio, it has to handle everything!
Last but not least, it's sometimes useful to see each other in the darkness, after being able to hear each other. The next invention that we plan to buy are lighting fixtures!
These three goals quickly sum up the different steps that will lead us to undisputed glory, but of course, other stuff is to be bought with this whole 5000€ goal, like headphones, cabling, seats, and anything that will help us build tailored pieces of furniture to welcome everybody!
The dotted lines.
If the project is 100% funded by contributors, then the whole budget will be distributed amongst buying new stuff and paying the charges that Ulule gets on any funded project.

Should you have any question about this crowdfunding or about the RADIOM project, feel free to call us : +33 (0) 9 74 76 81 81 or send an e-mail to [email protected] !
About the project owner
We are RADIOM.
RADIOM is a radio station, created in 2006 by and for students of Castres-Mazamet urban area. Cooked with much love and passion, with various and eclectic programs. A true radio ragbag, grown-up just like its creators. Today, it welcomes (very) ancient or aspiring students.

The very first studiom version in 2007
RADIOM is a voluntary community radio, represented by members who do an amazing job over the year.

One of the rare occasions for RADIOM speakers to see sunlight: Jours de Fête festival (Saint-Juery) live on air!
Jean-Norbert, for example. He's a devoted man, forcing his character to encourage people to join in!