Radical Girlsss Feminist Summer Camp 2020 !
One week of feminist activities in Greece for teenage girls from 16 to 19 years old !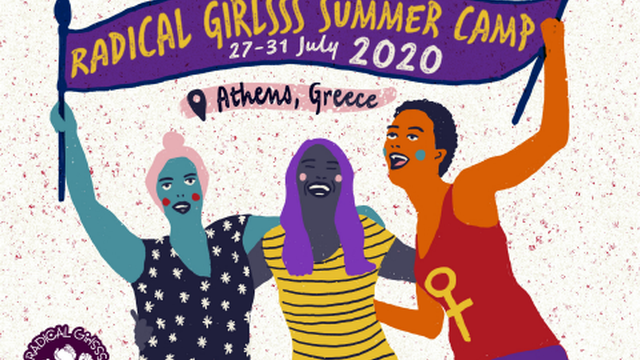 About the project
Radical Girlsss is a young women's movement which has evolved naturally and organically from the European Network of Migrant Women and represents its vision.
In 2020 Radical Girlsss is organising its second Feminist Summer Camp !
Where ? In Greece, between Athens and the Ocean
When ? From the 27/07 to the 31/07
Who ? 10 teenage girls with migrant background
During this week, two Rdical Girlsss activists will organise workshops and activities on the themes of stereotypes, sex based violence and equality between girls and boys. Many different mediums and techniques will be used and a lot of areas will be focused on (street harassment, female representations in medias, sexual violence…). The girls will be able to debate, draw, perform, create and be empowered to be actors of change !
We will also plan outside activities such as a visit of Athens with a local feminist organisation called Melissa.
During the entire week, food and housing will be totally taken in charge for the participants whose sole focus will be to learn & grow !