Identity issue
A documentary that explores the question of identity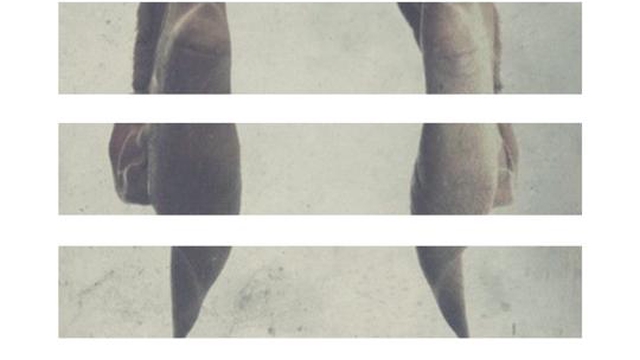 About the project
Question d'identité is a documentary on the construction of identity in different societies.
We will meet several people from different backgrounds to question the process of identity building. In this documentary we will talk about race (as a social construct), gender or social classes in specific environments.

We will ask, among other things, how an individual relates to a group, what place should be given to our origins, our gender or our sexuality in our quest for identity or what place should be given to our place of life and how an individual not represented in traditional media should be constructed.
What is identity? What does it mean? In the social sciences, an individual's identity is the recognition of who he or she is, by himself or herself or by others, a complex notion at the crossroads of sociology, psychology, biology, philosophy and geography. An individual affirms his identity at the end of the identity building process which, according to the ACELF, "is a highly dynamic process during which the person defines and recognizes himself by his way of thinking, acting and wanting in the social contexts and natural environment in which he evolves. »
Identity is based on assumptions and conveys a vision of the world based on our race, gender or social class.
Thus, one day we become aware of the realities we face because of what defines us in society. This awareness is often unexpected and violent because it is a confrontation between the image we have of ourselves and the image others have of us. We don't know we're different until others point it out to us.

Then begins a process of questioning during which we try to understand what really defines us.
Question of identity will address this brutal moment in which we understand that we are part of "others".
Is it our personality, our history or our ethnic origin that defines us? Is it the image we have of ourselves or the image others have of us?
How do you position yourself in relation to a majority when you do not meet the group's inclusion criteria?
But using the example of whites and "White privilege", we will also ask ourselves how a privileged group thinks of itself and rethinks its identity.
In this documentary we will talk about identity as a questioning.
It will be accompanied by a photo exhibition on the theme of intersectionality in images.
We want to reach the first objective of $3,000 that will allow us to start our film with confidence.
Thereafter we wish to reach a second level of 6500$ which will allow our project to go even further.
Your help will be precious and more than necessary.
What are the funds for?
70% will be used to pay for research and travel expenses for interviews, renting locations for filming, but also studios for mixing sound.
10% to buy missing equipment.
5% to buy the rights to use certain images and interviews done by others that will serve as continuity.
5% for the organization of an exhibition launch that will have a media impact.
5% I would like to include this documentary in global events in order to promote its distribution worldwide.
5% I would like this documentary to serve and be a recognized and used resource, so I would like to organize a series of meetings, workshops, broadcasts and debates to open the floor and share experiences.
About the project owner
Communicator, activist and creative, she does not want to be one of those who do not act to change the inequalities of this world.
She works with audiences far from culture to bring them to it and organizes many workshops in schools, so that they gain confidence in themselves and in their impact on the world.
It also organizes many cultural events, before creating in 2015 the 1st Kreyol KAMO LARI urban culture fair, which for 3 years will highlight the artisans and artists of urban culture in the West Indies and will demonstrate its importance and economic value.
It sets the milestones, from a real urban music festival to the Mémorial acte (a Mecca of culture in Guadeloupe) and those since its creation, while continuing to travel the world and make its professional mark there.
Never short of ideas and always aware of the cultural issues affecting the sector, she participates and collaborates in the Creation of meeting and exchange of Caribbean professionals.
With its association GWALABEL it allows young artists to develop their potential and helps them to professionalize their passion (audiovisual, sound, music, graphics etc....).
Thus, through her experience and knowledge of music, she became a production assistant for the musical reality show MUSIC EXPLORER for France O and helped, once again, in her own way to promote the development of world music artists.
In March 2018, she received the Culture and Integration Prize at the Quai d'Orsay in the presence of the French and Quebec Ministers from the Office Franco-Québécois de la jeunesse, for her involvement between the two territories and the development of projects allowing the emergence, evolution and sharing between French and Quebec artists.
Like a Swiss army knife, she is always developing a new project, moving to Montreal, and embarking on the creation of her NPO to promote the new cultural wave in Montreal.
She launches a Betwnus blog, which presents her new podcast "Les motivantes", which encourages people to discover women who are motivating by their journey, their choice and their way of facing life's challenge.
Throughout the meetings several themes are discussed (success, family, femininity, failures...).
Between an intimate and friendly encounter, these women share their anecdote.
Far from stopping, it is still trying to bring its stone to the cultural building in order to leave a trace that will inspire and create a new generation of ever more innovative artists and inspiring people ready to stand out.
In 2019, she joined the production and communication team of the North American professional market, Mundial Montréal, the annual North American meeting of industry professionals, which is a real springboard for the national and international careers of world music artists.
Today, it is towards creation that it wishes to continue to move forward and to allow further progress or the opening of a debate around these questions, which are the subject of much ink.