Apprendre à coder en python
Précommandez le livre python.doctor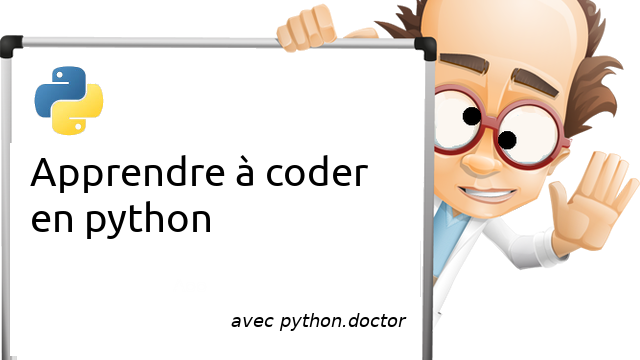 About the project
Précommandez notre livre sur l'apprentissage de la programmation à travers le langage de programmation python, niveau débutant et expert.

Le livre reprend les textes de python.doctor et creersonsiteweb.net comme base avec des informations inédites.

Des exercices, des bonnes pratiques, conseils et design pattern les plus intéressants sont proposés dans le livre.

L'ambition du livre est de donner les bases aux moins expérimentés, de les accompagner pour apprendre à coder et d'être le livre antisèche des plus experts.
De nouveaux chapitres orientés scientifique (utilisation de Numpy, Panda, SciPy, etc.) sont présents ainsi que des conseils pour l'utilisation de python / Django en entreprise. Les chapitres sur Linux et la Création de site internet statiques et dynamiques vont accompagneront dans votre developpement professionel. Le framework web Django est également de la partie bien évidemment.
Le livre est vendu 25 euros (frais de livraison nationaux offerts)
Notre site :Apprendre à coder en python
What are the funds for?
L'argent récolté permettra de couvrir les frais liés à l'édition du livre et soutenir l'auteur dans la refonte / l'évolution du site.
About the project owner
Cela fait 17 ans que je suis passioné par la programmation et particulièrement par python.
Je souhaiterai partager mon métier qui est aussi ma passion au plus grand nombre.