Punishment Island
A documentary about disowned women and forgotten lands set in Uganda.
About the project
We just reached our target thanks to your generous support! Thank you for having believed in this project. Please keep supporting us. All the extra funding that we will be able to raise will be used 50% to support a local project (women crafts workshop, children health program or swimming courses for adults and children, depending on the amount) and 50% towards completing the drawings, improving post-production of the rough cut (sound, music, colour correction) and taking the film to markets for complete financing of the last part of the shooting. Thanks!
***********
"Punishment Island" is a feature documentary about a tiny island in remote Uganda where women were abandoned for getting pregnant before marriage.
The film
In rural South-Western Uganda, like in most Africa, women have less access to education and employment, while often the entire economic responsibility of the family weights on their shoulders. For local communities at Lake Bunyonyi, where the film is set, premarital sex for women is still a great taboo. Girls who get pregnant before marriage are still sent away from their homes. 

Until not long ago, these "sinful girls" were brought to the tiny island of Akampene, in the middle of the lake and abandoned there. At Akampene, meaning Punishment in English, nothing grew, so they were destined to die of starvation. The ones who were attempting to reach the mainland swimming, were dying from drowning. Inability to swim is one of the big local problems.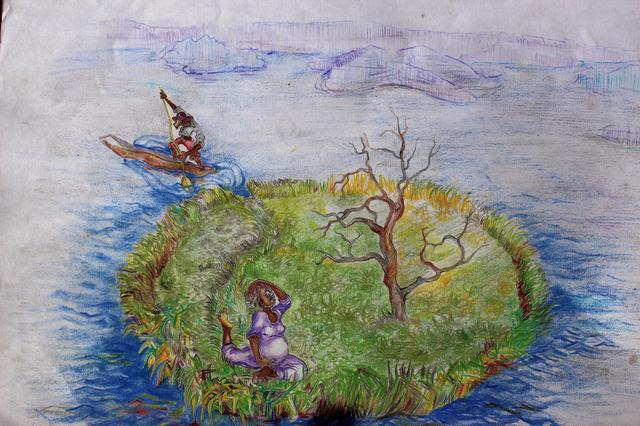 (Drawing by Comfort Abemigisha)
"Punishment Island" tells the true story from the direct voices of some survivors, who are still alive today. In fact the luckiest women had a second chance. Poor men with no cows to pay a bride price were going to the island to choose and pick women to marry. Being disowned, no bride price was claimed for them.
The practice itself and the amazing natural setting with its fairy-tale look give the occasion to tell the story from an unusual point of view which reflects the animism of traditional religions. The visual style also underlines the interaction between horror and beauty and the incredible and deep bonds existing between men and nature.

The story has never been told by its protagonists before and, with the island about to be submerged by the surrounding lake and the last survivors on the final part of their lives, it is a matter of now or never again.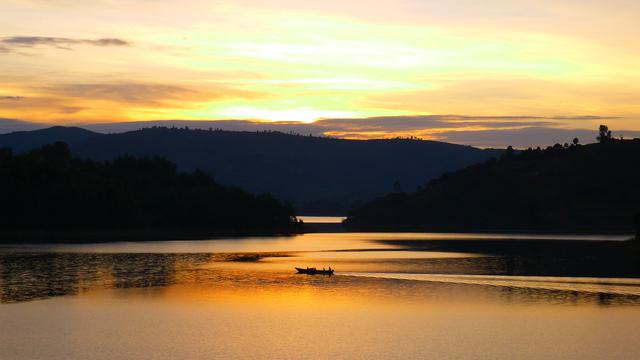 (Picture by Alessia Amoni)
Why I want to make the film.
- From producer/director Laura Cini

The instinct of the story teller brought me back to Lake Bunyonyi to look for survivors, after hearing about the practice the first time I was there. Once I found them and lived the emotions of listening to them telling their story for the first time, I understood why it was important to make this film.

Spending time with them, it became evident that in most cases the women hadn't been able to transform their tragic experiences into an educational tool for the female children they had after. In the worst cases, they were inflicting a discriminating treatment on them. Their story had a happy ending, but they never received any support throughout their lives, apart from that offered by Church. During our visit, I noticed that the amazement shown by the women's grandchildren wasn't due to the stories they were hearing for the first time, but to our interest in listening to them.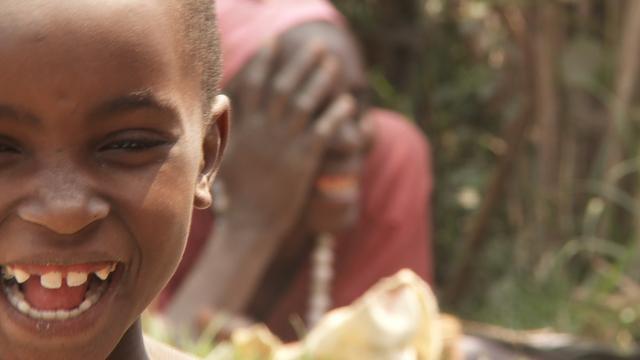 Mrs M's granddaughter

These girls need to realise that women discrimination is something that needs to be spoken out. Risking themselves to live the same life of isolation and discriminating experiences, they must acquire consciousness of their rights learning from their own history. The story of Akampene is one of the million stories of women in trouble around the world and it is so strong that it can address the issue effectively. In some places the difficulties in giving birth, raising and educating a child or just being a woman are often so huge and unbearable that they need to be discussed, as they raise important questions about the life of each of us.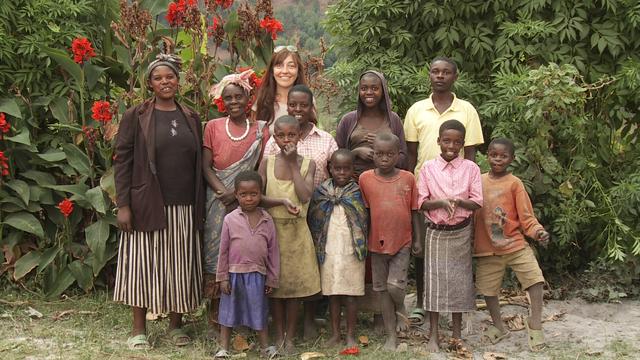 Laura Cini with Mrs M's and her family
Our blog: http://punishment-island.blogspot.it/
Our facebook page: https://www.facebook.com/PunishmentIsland
For further info, email us: [email protected]
What are the funds for?
By contributing to this Ulule campaign you are enabling us to:

- Get the director to Uganda for a month to complete research.
- Get a small crew to Uganda for 2 weeks to complete the part of the film concerning the women. The pressure is the age and precarious health conditions of the protagonists.
- Edit a rough cut that enables us to apply for resources from foundations and broadcasters.
Remember that you can support us with any documentable method.
-With credit cards, prepaid cards or paypal here on Ulule. You don't need to have a Facebook account, but if you have it you can use it to access Ulule. Otherwise just make a new registration, needed to get updates, rewards and money back if we don't meet the target.
- For bank transfer, cheque, even cash get in touch with us and we will validate ourselves your contribution on Ulule. Thanks!
About the project owner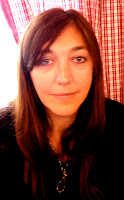 Laura Cini is the writer/director. She graduated at film school in London as director, making several short fiction and animation films screened at festival worldwide. She made the transition from fiction to documentary after a second recent degree in Human Geography. Her work is animated by a great passion for world cultures and traveling. At present she is also working on a feature documentary about magical practices in Tuscany, where she lives at present.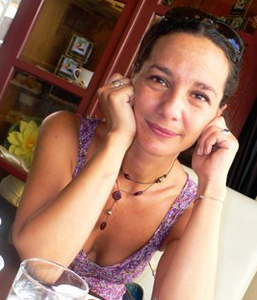 Cristina Mencato is the crowdfunding coordinator. She is librarian at the Innocenti Library in Florence. Working in collaboration with Unicef, the mission of the library is to increase awareness about women and children rights in Italy and throughout the world. Cristina joined the project as interested in the social potentialities of the outreach campaign.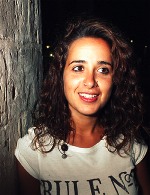 Cristina Lo Presti just joined our team. She is a Human Geographer, now writing a thesis about street art and public space for her master degree in Geographic and Anthropological Studies. She has cooperated as trainee with the Italian Journal of Geography and she also directed some social video-documentaries about the use of public space.