Princess' Pêche
Yoshi's adventure in stop motion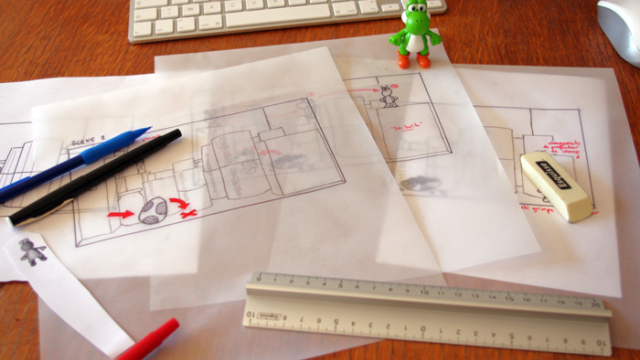 About the project
This project is a childhood dream : make a stop-motion !

Here is the pitch : in a kitchen closet, like yours or your neighbour's, an egg rolls and breaks. The little famous figure emerges and starts his ultimate quest, crowling around biscuit and cereal boxes : Where is Princess Peach?

We already have a large amount of equipment to begin shooting. The movie will be filmed with a still camera and will then be edited into video. The sound track will be language-free so it can be understood by everyone from any country. 
What are the funds for?
We already have a large part of the equipment, computer hardware and cameras, however unfortunately we only have a very basic lens. We would like to buy a fixed focla lens with a large apeture such as a 20mm f/1.8, costing between 430 et 480 euros. Are you able to help us?
About the project owner
I manage the computer network in a big school in La Rochelle, France. I also work as a freelance writer for computer magazines.

Since 2006, I have been collaborating on technical production with Yannick Devin, cultural coordinator, on La Rochelle's Festival Interval. This event is a contest of short films directed by local students (up to 20 movies per year).

In 2010, I put a lot of myself into the third edition of the festival, becoming technical manager. I was in charge of a 600 seat screening room. I have also been collaborating on 2 short films. Today, it's as a writer and director that I prepare this short film.
FAQ
If you still have an unanswered question, feel free to ask the project owner directly.