Porridge Magazine
Issue Two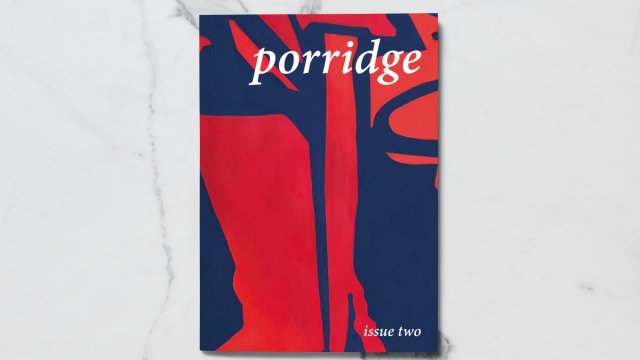 About the project
Porridge Magazine is a non-profit, international and interdisciplinary magazine maintained by a small team of volunteers in Amsterdam and London.
We aim to bring together exceptional and stimulating work from writers and artists all around the world and to showcase this to an international audience. After publishing over 100 submissions online over the last two years, we self-funded the inaugural print issue of Porridge and hosted a highly successful launch event in London which was entirely free for attendees, who travelled from all around the world to attend.
We are now fundraising for our second print issue, which will go live in September. ​
What are the funds for?
Money raised will go towards a number of things:
Print costs - the bulk of the funds will go towards this. We'd like to increase our print run this time around but continue to produce a high quality and affordable magazine with even more great content.

Paying our contributors - Simply put, we believe that people deserve to be paid for their work.

Launch event - the launch party for our inaugural issue in London, featuring a handful of our extremely talented contributors, was completely free to attend. We want to be able to showcase the work of our contributors in much the same fashion going forward, but with an eye to expanding to a bigger venue with more capabilities.
About the project owner
Started by a group of graduates in 2016, Porridge is an online magazine working to bring together different disciplines, mediums, and genres.
This is a home for the intellectually curious. Porridge likes academia and popular culture, high and low cultures, and a lovely mish mash of the two. The creative and the technical are allies here.
We take an interdisciplinary approach because life isn't exclusively any one thing but a myriad of intersections, we want to reflect that.
Porridge is run by a small team of volunteers - you can find out more about us below!
Georgia Tindale – Founder & Co-editor
Georgia Tindale is an Assistant Editor working in Amsterdam with degrees in Medieval and Renaissance Literature and English with Creative Writing from the University of Cambridge and Birmingham. Georgia founded Porridge in her final year. She is interested in a wide range of subjects including poetry, science writing, health and society, history, religion and postcolonial studies. She tweets @tindale_georgia
Nora Selmani – Co-editor
Nora Selmani is a Marketing Executive working in academic publishing after having graduated with a degree in English with Creative Writing from the University of Birmingham. She edits the arts & humanities submissions alongside Georgia. When she's not doing that she fiddles with Porridge's website and social media. She is an avid writer, reader, and feminist; her principal interests are in gendered diasporic experiences in literature, especially in poetry. She tweets @arbnoraselmani.
Kitty Howse – Science Editor
Kitty Howse is the science editor at Porridge. She is a graduate from the University of Birmingham with a masters in Mechanical Engineering. Areas of particular interest in the world of science include biomedical engineering, robotics, and the public understanding of science. Non-scientific areas of interest include feminist theory, motorsports, and politics. She is training to become a clinical engineer with the NHS and working towards a masters in Clinical Science.