The Small Things in Life
A poetic animated movie on perinatal mourning
About the project
A poetic animated movie on perinatal mourning
A street. Young parents and their baby. Suddenly, the child disappears… In the frozen town, the parents look for it, in vain. Just as they are giving up, a mysterious bird arises and spins above their heads… A very strange chase begins. During their pursuit, the parents don't notice that life is going on around them.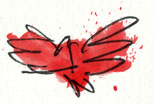 A certain point of view :
« Basile and the Small Things of Life » brings an innocent, gentle and light-hearted look on a pretty heavy subject: the loss of a child. A point of view that can seem paradoxical, but the paradox is at the center of this strange ordeal: how can we handle both the joy of having a child and the sadness of losing it? Can one of these feelings outweigh the other? The answer, in my opinion, is no. And that's what this movie is trying to prove.
My previous work is often marked by melancholy, and that's exactly what I don't want for this project. Here, everything will be light, fun, lively and colorful. Which doesn't mean there will not be some slow, sadder moments. Because it's when these contradictory feelings meet that the real message of the movie emerges. Sad or cheerful, the story of this vanished child is a beautiful one.
Beyond my interest for this project, I hope this movie will give parents confronted with this ordeal some way of overcoming it.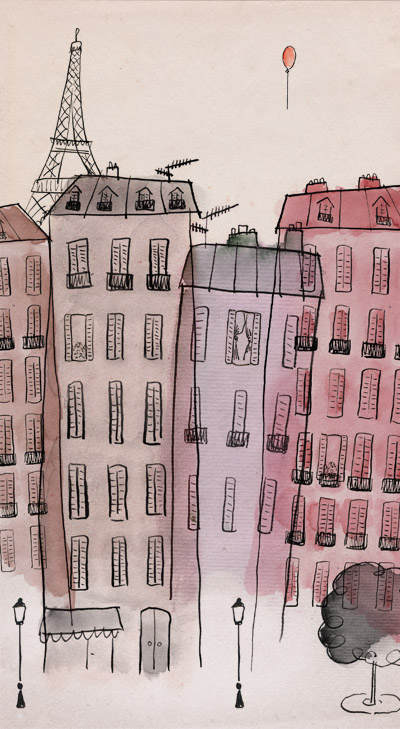 Context
I've been working on this project for the last two years. It took a lot of thinking, of questioning myself and time for the idea to grow. Today, important steps have already been made:
- The writing of the script, the planning of the movie
- The musical composition
The main step remains: producing the movie. This is the final phase, which takes time and concentration. From now on I need to block a couple of months of hard work to see this project to its end. That's why I'm searching for funding.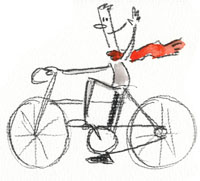 What are the funds for?
For this short animated movie, which will be about 5 minutes long, I only need that little boost to help me keep going. I will not ask for the budget normally required to produce such a movie, because I have consciously chosen to stay independent in this project. Therefore I will take charge of most of the costs myself.
However, I'm hoping for a 3000€ contribution to help me cover:
- The purchase of material (paper, paint, hard disk, virtual memory…)
- The promotion of the movie, releasing the DVD, sending it to different sponsors, associations…
- The time it will take to produce the movie (which I estimate to be at least 3 months)
I'm counting on my various professional activities to finance the rest of the project.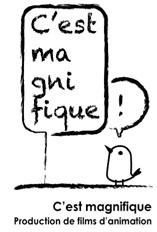 Association loi 1901
C'est Magnifique !
Chez Mme Delecourt 
19 rue du Docteur Roux 
59260 Hellemmes-Lille 
SIRET : 51924496600015 
APE : 5911B
About the project owner
Qui suis-je ?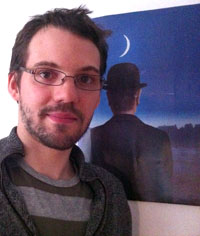 My name is Benjamin Gibeaux. I'm an independent film director and have been working on animated projects since 2003: short films, video clips, interactive terminals…  All my work is available on my website:
http://www.benjamingibeaux.fr
Here is an example of my previous work:
Les Ailes du Papillon (2006)
Why this project?
No use hiding that if I got started on this unusual project it's because I was affected by the loss of a baby myself, in 2009. When a thing like that happens, we often need to "do something", as a way of taking control again. But beyond my own case, I really hope other people will be able to relate, even if they're not affected by the loss of a child. My only wish is to show my vision, my sensitivity… And if it can help people to move on with their lives, that would be an amazing reward.
Much more than financial support, I hope that by putting this project online I will receive encouraging stories to help me get to the finish line. Like some kind of marathon runner who needs the public's acclamations for the last kilometers!