Support a future foal!
Follow the end of mother's pregnancy, the birth, the first steps of the foal...!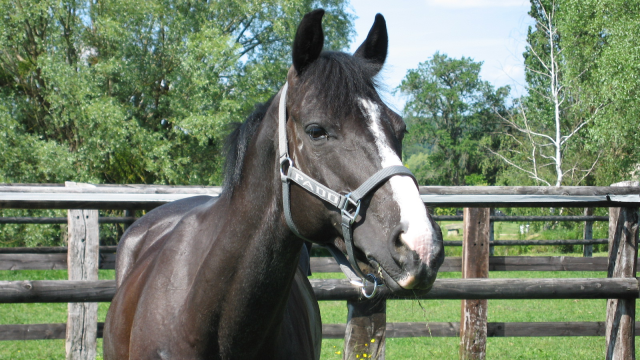 About the project
My pony "Ixel de Foucome" is expectiong a foal soon. I decided to implement a project that I dreamed since a long time yet, offering the chance to my dear pony to be a mother.
After a lot of research and inspection, I found a nice breeder, who permits me to breed in natural mating madame. She has been mated last July and I learned some time after the happy news! So now she spends her pregnancy with other moms in grassland, waiting for the baby in June.
You could sponsor the future foal following the end of pregnancy, the foal's birth, its first days, its early follies under the sun...
You will discover over the weeks, if the foal is a "he" or a "she"? His color (mum is black and dad is white/ grey), his character (wild, strong...?) and you will see him growing.
Finally you could also help me to find a name for him, that begins with the letter "B"- (must be by "B" this year in French horse breeding).
Black? White? What color will the baby be?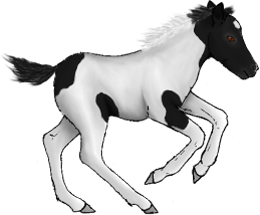 Scheduled: a lot of pictures of the mom over the weeks, then of the foal, videos, following on the Facebook page of Ixel...!
For sponsors, of course possible visit (we are located at the limit of 28 and 78, close to Rambouillet in France), grooming, and for those riders why not a ride on the mother (when she will be ready to be ride again), and I accept all good ideas and advices :-) .
Ixel when she was working!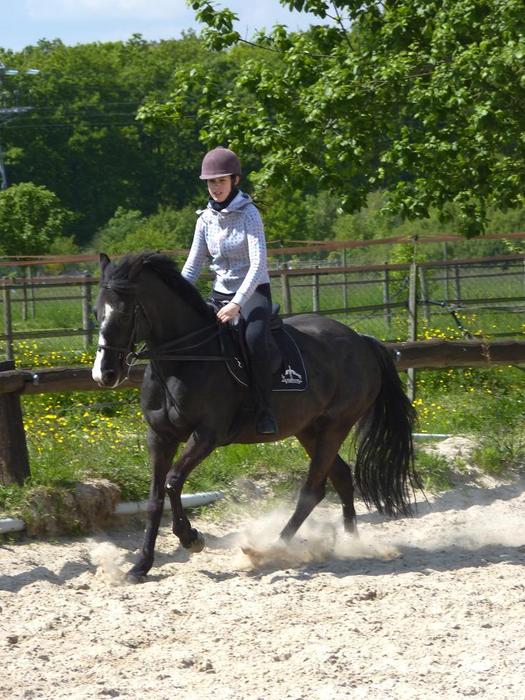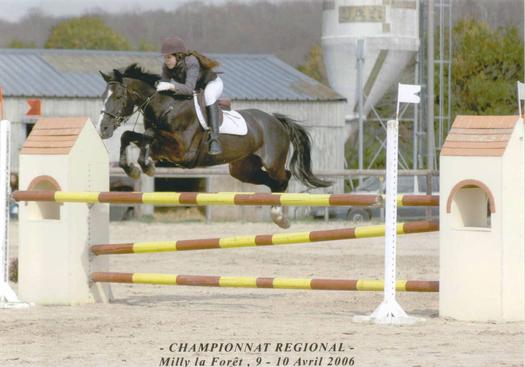 And now a few pictures of Ixel in grassland!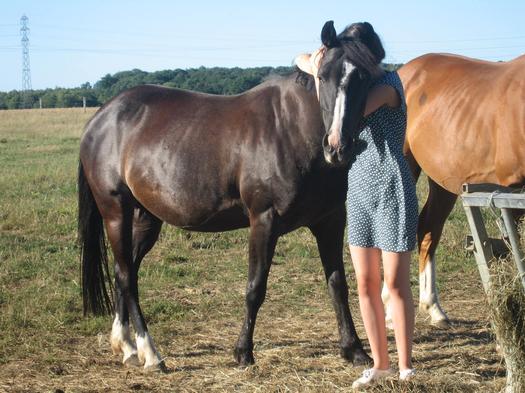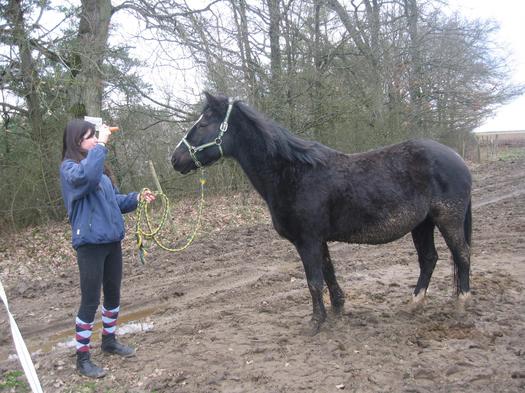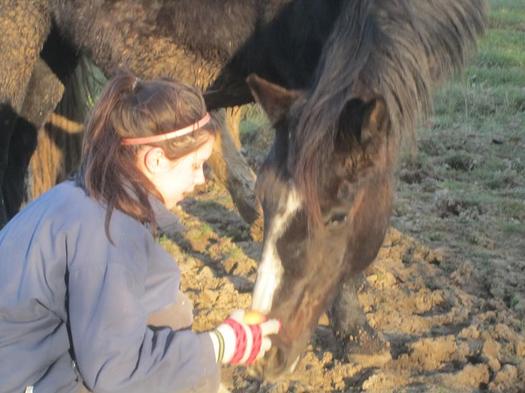 What are the funds for?
The funding will cover all costs linked to the birth of the foal (foal papers, birth registration from the Haras Nationaux), veterinary fees and farrier...
And secondly, it will cover the major part o the amount of the pension in grassland of the foal, during its first year.
After this year of funding, perhaps through you, I could cover the expenses of the foal by myself (because my studies will permit me to receive a small salary in future courses of study).
So the funding will permit me to keep the foal until I could myself completely take it in charge.
About the project owner
I am a third year student of business school in Paris, and passionate about riding since I'm a little girl. I am the lucky owner of my pony since the 1st may 2005, I participated with her in many competitions, show jumping, with ups and downs (we arrived 7th at Championnat de France, in 2009).
Since I started graduate school I had to abandon some my passion, and it was last year, after much thought I decided to use my long absence required by my study (internship abroad) to make Ixel have a foal.
I don't want to get into breeding but simply be able to perpetuate the line of my pony, which has now reached a certain age (15 years old this year), and to fulfil my dream of having a foal!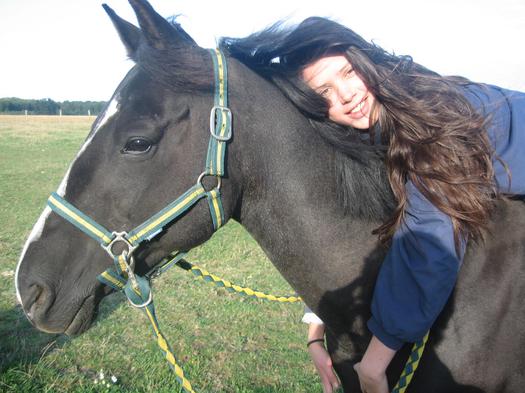 FAQ
If you still have an unanswered question, feel free to ask the project owner directly.