Paperflops
Flip Flops and Sandals Made From Recycled Newspaper
About the project
PAPERFLOPS - FLIP FLOPS

The PaperFlops flip flops exist in different models and of course different sizes. They are made from entirely natural and biodegradable materials.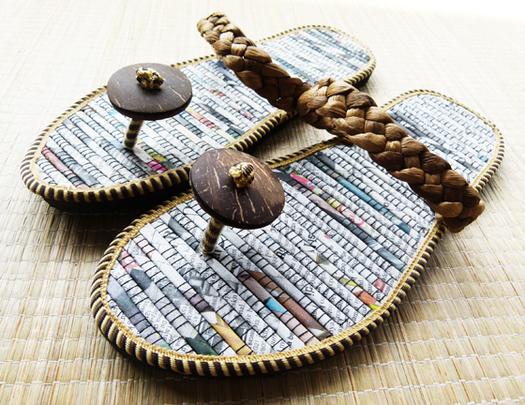 These Flip Flops are made of recycled and up-cycled newspapers. It takes approximately 1kg of old newspapers to produce a pair of PaperFlops Flip Flops. Other materials for the PaperFlop Flip Flops include root from old palm trees, coconut shells, and 100% natural rubber. The PaperFlop Flip Flops are quite durable and water proof since they are protected with a natural rubber sealant.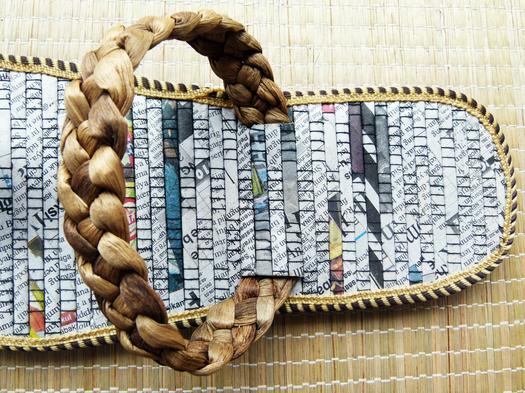 About the project owner
PAPERFLOPS
PaperFlops is a creative workshop that employs underprivileged people including street children and disabled people throughout Yogyakarta, Indonesia. This workshop trains and educates these people in arts and crafts to creating amazing products so they can be entirely self-sufficient.
The workshop creates various unique handmade products made from recycled and up-cycled newspapers and other natural materials. All of the materials used in our workshop are environmentally friendly and sustainable. The products produced in our workshop include flip flops, sandals, bags, pencil boxes, and more. 
CONTACT
Weaving The Newspapers
Processing The Newspapers