The Oz Project
A LARP site, by players, for players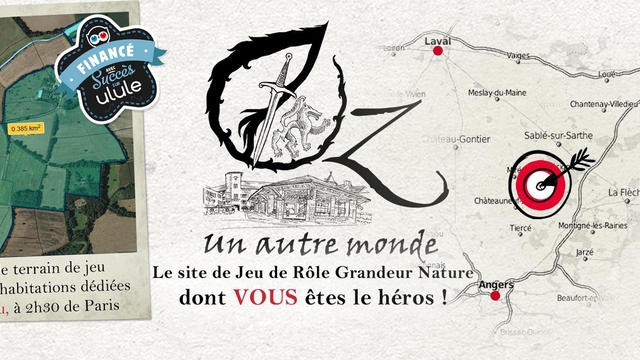 About the project
The Oz Project : by players, for players
45 people decided to create a firm in order to buy a farm in Anjou (west of France). The « Domaine d'Hygné » spreads over 13 acres of land and includes 2.500 m2 of buildings.
The life of the farm will go on, thanks to Delphine and Loïc, the actual farmers who will keep operating the farm. Herds will graze there, except during the games. Delphine and Loïc will live in the house, so they will be the keepers of the farm.
This is the first part of the project : agriculture, social aspect and preservation of heritage. If you have questions or want to be part of it, you can contact a member of the firm. To be part of the company, you will have to give 1,000€ or more. Email : [email protected]
Creating « Oz, another World »
The second part of the PROJECT is a nonprofitable organisation named Oz. It signed a contract with the firm « Domaine d'Hygné » to run, transform and promote the space for « immersive leisure ». It's available for any size of event.
You're this organisation !
This nonprofit's only goal is to transform the farm to integrate elements for live action role playing games. Nevertheless, the space belongs to no one in particular, but to all the players
As a member, you will be able to decide what to do, how to improve the place. As a group, you will take part in the discussions about the development plan. As a reseller, we can reach an important community of players.
Congratulations, you will be soon a member of the amazing project ! :)