Open Source Tour
For a digital transformation of Africa throught free and opensource softwares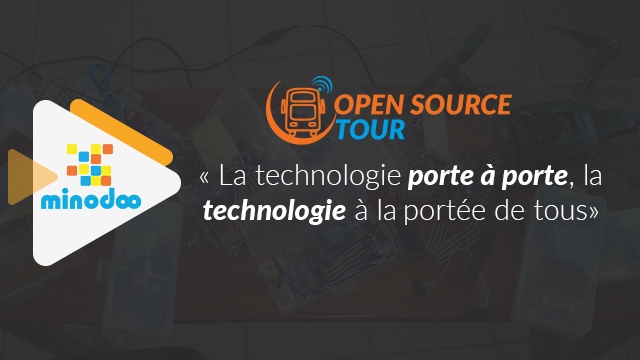 About the project
Innovative technology is important only when it is apprehended by the population that appropriates it. Imagine on the Boot Camps model, the Open Source Tour (OST) are mobile workshops that bring together and initiate all newcomers to the use of free software, digital manufacturing, citizen engagement, the environment protection, collaborative and communautary mapping and co-creation. For the new edition of this year, we are targeting 6 localities in Togo. These communities visited will be equipped with a digital library and computers that we will have to co-fabricate.
Through these itinerant bootcamps our community hears:
Contribute to reducing the existing digital divide between rural and urban areas of Africa and between Africa and the rest of the world;
Popularize the philosophy and use of free and open source software;
Initiate and present innovative projects for the development of open source software and foster the development of a software industry in Africa;
Increase the awareness of Free Software for African populations and businesses;
Enabling the emergence of a new generation of social entrepreneurs but also encouraging and supporting people in solving local problems through solutions based on software and opensources;
Encourage co-creation and collaborative work.
What are the funds for?
We have always done the Open Source Tour workshops with the little means that we have, thanks to our own funding. Today, more than ever, we need your push to better impact for populations through our activities. This funding would allow us to:
To acquire electronic equipment for our various workshops;
To take charge of the transport of our team of facilitators and trainers;
To organize digital manufacturing workshops with the populations of 6 localities of Togo: Dapaong, Kara, Sokodé, Atakpamé, Tsévié, Lomé;
To equip in computer tools 3 orphanages and 2 schools that we have targeted in Togo;
To train people on the use of digital and free software and open sources technology for community development.
Budget allocation:
Electronic equipment (electronic kits, microcontrollers, sensors, ... etc): 1600 €;
DIY tools: 500 €;
logistics equipment and training materials: 1000 €;
Transportation costs and accommodation of our ambassadors: 600 €;
The rest will cover the Ulule commission and the counterparties
We count on you to raise a minimum of € 4740, and for a few euros more we can give a beautifull smile to our team of volunteers who work on the platform of the project which will be accessible on opensourcetour.org.
About the project owner
Nowadays, several innovation projects are taking place in our capital but the inside territory of the country remains marginal to this technological evolution, forgotten by the promoters of innovation centers/hubs, actors. This observation has prompted Minodoo to explore for a few years ago, well thought out alternatives for a digital, free, competent and emerging Africa. The social impact is all the more noticeable as the "door-to-door" technology on which the actions of Minodoo are based taking into account the realities of the continent, turns out to be a unique approach and concept that brings technology to every household.
Minodoo community is a gathering of dynamics young people around the values ​​of collaborative work, knowledge sharing, citizen engagement through ICTs, but also youth entrepreneurship. In fact, it is a social innovation factory and a space for the appropriation of the computer tool. Within the Minodoo community, we advocate a horizontal and transparent way of working, while involving citizens in solving their daily problems. Please find here our website and Facebook page: www.minodoo.com
https://www.facebook.com/minodoo228
FAQ
If you still have an unanswered question, feel free to ask the project owner directly.